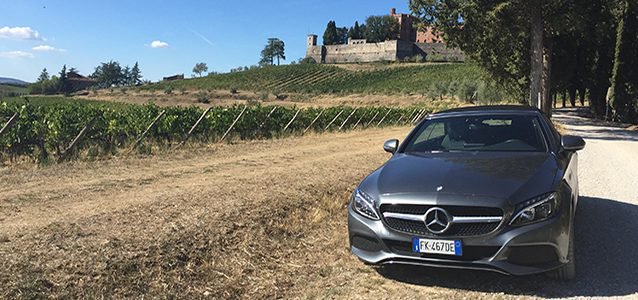 Do's and Don'ts of Road Tripping in Tuscany
Ever since Under the Tuscan Sun burst into the spotlight, the sleepy towns of Central Italy have come to life with tourists, all wanting a taste of the delicious wine and the serenity of driving on the cypress lined roads of the countryside. But, one would be surprised to learn that the roads connecting the hilltop villages are winding and getting from one place to the next needs a bit of planning and savvy driving skills. Here, we've put together some do's and don'ts of road tripping for your Tuscan getaway.
DO'S
Do balance your time 

Tuscany is comprised of historic gems, including Florence and Pisa, as well as swaths of wine country and cobblestoned hill towns. When planning your trip, divide your time between the Renaissance cities and villages. All the main sights of Florence can be experienced in a day; Siena, Arezzo and Pisa can also be done as day trips. Chianti, where the namesake wine originates from, has some of the best wineries. Make sure to dedicate at least three days to fully immerse yourself in the rural life of Tuscany and spend some time in the squares dining and sipping wine. 

Do book a car rental through AutoEurope/Hertz 

Whether or not you've read Alexander McCall Smith's My Italian Bulldozer, you've probably heard horror stories of people showing up at car rental agencies in Tuscany and the company mysteriously missing reservations. But fret not, that won't be you! Especially if you book your car rental through AutoEurope, which is a reliable source of placing a reservation with an easy to use web interface. It gives users various rental options, with prices, types of cars, etc, allowing you to pick the best deal. As a long-time customer and a Gold Plus Rewards member, I opted for a Hertz rental. Picking up the car in downtown Siena was a breeze; the friendly representative had all the right information and handed me the keys to a brand new Mercedes Benz convertible with a built in GPS. AutoEurope recommends that you get an international driver's permit, which can easily be obtained via AAA for $20. 

Do support Agriturismo 

For a quintessential Tuscany experience, stay at a farm estate such as Tregole, located in Castellina in Chianti, a perfect home base for exploring Chianti, just 25 minutes from Siena. Family owned businesses offer not just an authentic villa life, but operate as farms/wineries. Almost all of them are only accessible by car. At Tregole, enjoy a stay at the charming guesthouse overlooking olive groves and vineyards, learn Tuscan cooking, and have amazing, five-course meals prepared from fresh produce from the garden. Book several months in advance for high season (April through mid-October).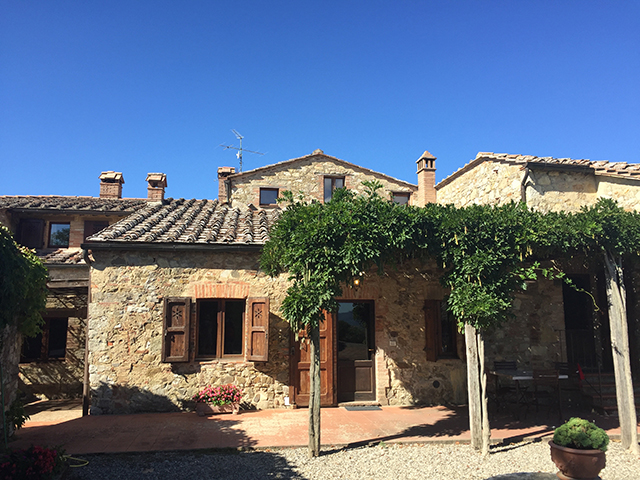 Do plan ahead 

Wine tastings are aplenty in the Chianti region, but there's a caveat – book ahead before you drive through five towns to get there. Most wineries close for siesta in the afternoon, and won't hesitate to turn you away if you show up during this time. Ask your hotel/B&B host to make a reservation if you are worried about having to speak in Italian. If you miss a chance to reserve, look for wineries with signs that say "Direct Sales." Castello di Brolio is one of the rare wineries that welcomes walk-ins. Wine tastings from wineries such as Fattoria La Castellina are also offered in the village centers where you can take advantage of wine dispensers. All you need to do is purchase a card for a certain amount and select the wines you want to taste. Some restaurants also require reservations. Check online or call ahead to find out when the restaurants are closed during the week. Most don't open until 7 p.m. for dinner.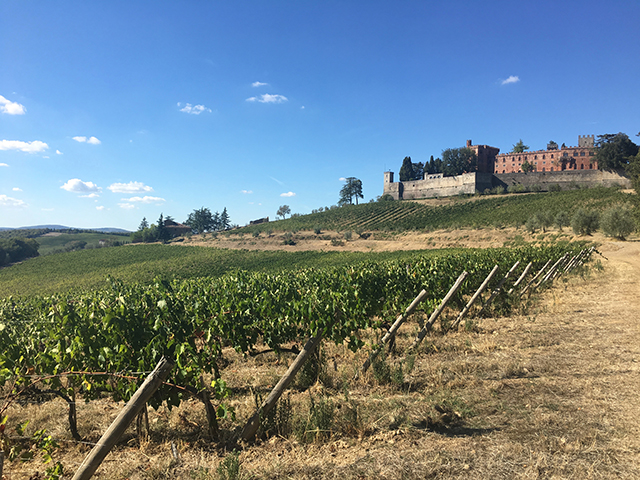 DON'TS
Don't pack a lot in one day 

There's plenty to do in Tuscany, from the museums and magnificent churches in Florence to the Leaning Tower and world heritage sights, coastal hamlets and medieval villages. If you have less than a week, pick a few you are most interested in seeing, leaving time to relax poolside at your B&B after wine tastings. While the roads to cities are well-maintained highways, the paths in rural Tuscany are often unpaved. Driving through the region could take anywhere from a half hour to several hours. Instead of being overly ambitious and wanting to hit all the wineries on the Chiantigiana trail (Greve, Radda, Gaiole, and Castellina) in one day, pick one a day and enjoy exploring it leisurely. 

Don't feel the urge to drive fast 

Sure, others seem like they are driving twice the speed limit, but resist the urge to follow suit. On unknown roads, it's always best to use caution and good judgement. Some will inevitably pass you, so let them. Others may honk, pressuring you to accelerate, but don't let anyone stop you from enjoying the sweeping views. And be aware that there might be police lurking in driveways and hidden cameras to catch you for speeding.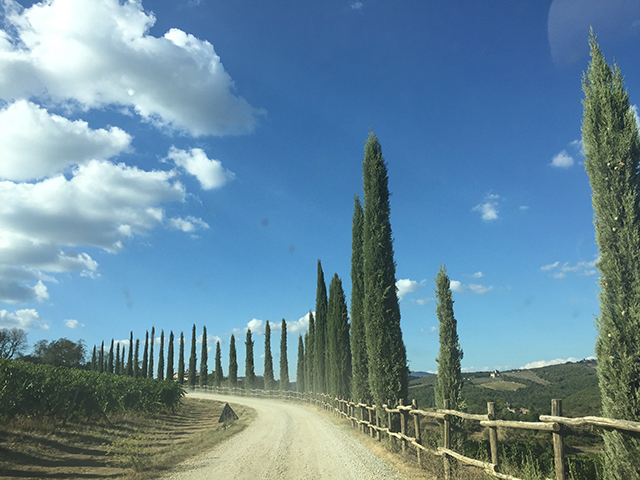 Don't be afraid to go off the beaten path 

Be sure to schedule a day to just drive around the region. Don't hesitate to go off the main road for quintessential vistas of rural life. The gravel roads provide some of the best views in Tuscany, and who knows, you may even find a place from the medieval ages that's not even listed in your guidebook! On one particular day, we drove south to the walled town of Monteriggioni, dominated by a majestic castle and a fortified wall that follows the gentle curves of the hills, offering 360 degree views of the rolling hills and vineyards. Walking around the picturesque surroundings, where the pigeons cooed, the locals hung their laundry to dry from clotheslines, and shops sold handmade soaps, local crafts, and of course wine, I felt completely immersed in the Tuscan culture and country.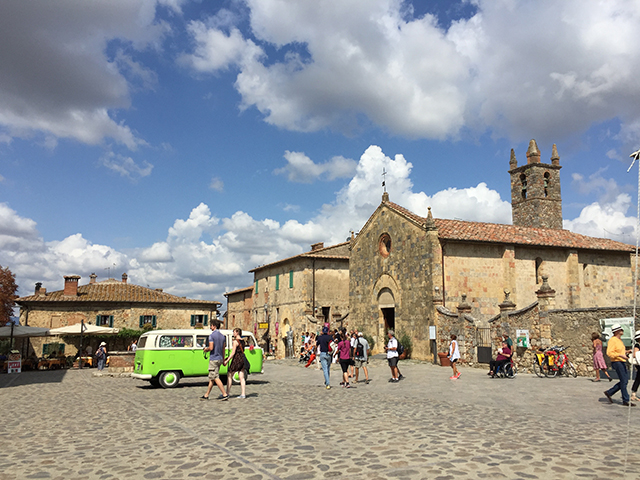 There you have it, a solid list of do's and don'ts for having a wonderful Tuscan road trip on your next trip to Italy!
Featured Vendor

Get Hertz Discounts
Subscribe to Our Blog!
Like Us On Facebook