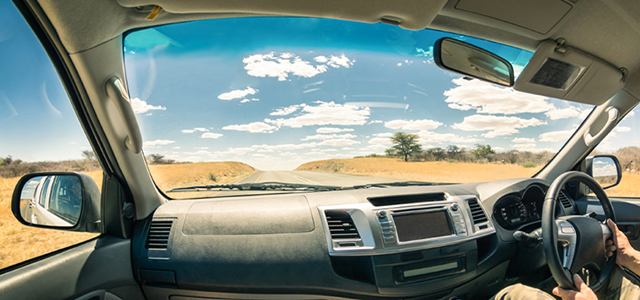 The 3 Best Hertz Coupons We Found for Summer Travel
What better way to celebrate the upcoming summer than going on a trip, right!? Why not rent a car and spend a weekend away with your friends and/or family? Enjoy the company and the sun, put on some music and bring some food and drinks to have your ultimate road trip. Hertz has several car rental coupons that you can use this summer, to make your trip even better (and cheaper).
Save $5 off a day, up to $15 off.
Rent a car for a weekend and save some money on the deal. With this
Hertz discount
, you can save up to $15 in just one weekend, that's the equivalent of a few more gallons of gas! You can use this offer in the U.S., Canada and Puerto Rico through 12/31/16, just be sure to provide the coupon info at the time of reservation. For up to $15 off, use PC# 306843, and for an additional up to 20% off your entire rental, use CDP# 1261109.
Save up to an additional $5 a day, up to $30.
In case you want to take a longer trip than just a weekend, you can still save $5 a day for six days by using this
car rental coupon
. Rent a car during the weekend or week and use this code to use through 6/15/16 (that's soon!). Time to finally plan that family visit you've been putting off, right? Provide PC# 107505 when you make your reservation to apply the up to $30 off coupon, and also CDP# 1261109 to apply an additional up to 20% off discount, because we really like you.
Rent for 6 days and receive the 7th day for free.
Are you looking to rent a car for a whole week? Go ahead, take that cross-country trip to the Grand Canyon because this
Hertz coupon
gets you a 7th day for free. You this coupon in the summer, in the fall, over the holidays, whenever you want, because it's valid for travel through the very end of the year (12/31/16). When you make your car rental reservation with Hertz, just provide them with PC# 306891 to apply the 7th day for free coupon, and also provide them with CDP# 1261109 to add an additional up to 20% off discount.
What to do, where to go?
Make sure to rent a bigger car, round up some friends and you've got yourself a camping trip! How does a weekend filled with friends and fun sound? Have a bonfire and make s'mores, go swimming in the lake and hike up the mountains. Or drive to the ocean and spend some days at the beach, soaking up the sun.
Is there a place on your bucket list that you and your friends or family have been wanting to visit for ages? Now is the time to rent a car and take a road trip there! Would that not be the perfect way to celebrate the end of another school year?
And in case you just want to get away, but you don't know where or how to plan a route: drive an ABC! Plan your route along 26 cities, villages and other places and collect all the letters. National parks, the smallest towns you can find and other geographic points all count!
Plan a theme trip with your friends or family. Think of a mutual interest and let your trip revolve around that subject. Visit as many sights, museums and other facilities that have to do with the subject.
Where is your rental car going to bring you this summer?
About the Author: Milou van Roon runs a Digital Media Agency called Explorista Media that is dedicated to making travel brands into online rockstars. She's hardly ever home in The Netherlands, and regularly abuses the European low cost flights under the excuse of 'blogging about it' on budget travel blog http://explorista.net. Be sure to follow her adventures on Instagram (@Explorista).
This post contains references to products from one or more of our partners. We may receive compensation when you click on links to those products. For an explanation of how ABN works, visit this page.
Featured Vendor

Get Hertz Discounts
Subscribe to Our Blog!
Like Us On Facebook