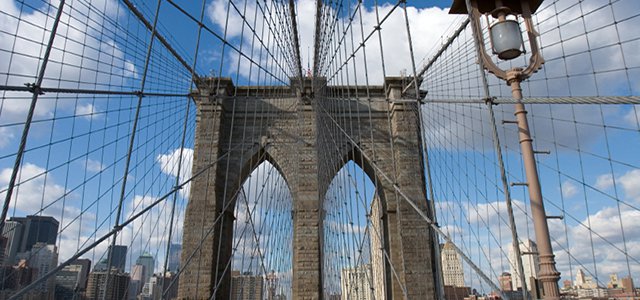 Don't Overlook Brooklyn on Your Next NYC Visit
There is not a person in this world that hasn't heard of Manhattan, the epicenter of New York City. And while Brooklyn is making a name for itself, tourists are still a little prone to not even consider staying in and spending time in Brooklyn when planning their New York City visit. And while locals know Brooklyn as undoubtedly being one of the most eclectic neighborhoods in the city, tourists have yet to catch on – which is both a good thing and a bad thing. Here are some great travel tips to help tourists understand a little more about Brooklyn and why is should be on everyone's
must travel to
list.
Brooklyn Bridge, Brooklyn Heights and DUMBO
You'd be hard pressed to find a more famous bridge in the world than the Brooklyn Bridge (sshhh San Francisco). It's more than a bridge though: it's a great way to see the skyline of Manhattan. And let's be honest, that skyline is one of the most beautiful skylines in the world. You could walk the Brooklyn Bridge to visit Manhattan, but you could also walk it the other way (Manhattan to Brooklyn) and combine that with exploring the DUMBO and Brooklyn Heights areas.
DUMBO is a tiny neighborhood with plenty of great places to eat and drink, and is also home to the Brooklyn Bridge park. The park is a great place to take in mesmerizing views of Manhattan. You can find quite a few food trucks near the park, but if you prefer a restaurant, you won't have to look far, there's practically one on every corner. And hey, you just burned a ton of calories walking that bridge, so go ahead and indulge, you earned it.
Brooklyn Heights is a popular neighborhood for locals because of its proximity to Manhattan. It's also one of the first suburbs in New York, so you'll find plenty of historic sights there as well. At the end of Brooklyn Heights, you will find the Brooklyn Heights Promenade, where you'll find yourself overlooking the New York Harbor.
Williamsburg
Williamsburg shows a different side of New York. This is Hipster HQ – the place is brimming with artists and students. It offers eclectic shops, restaurants, bars and in spring and summertime an abundance of flea markets, farmers markets and street food festivals.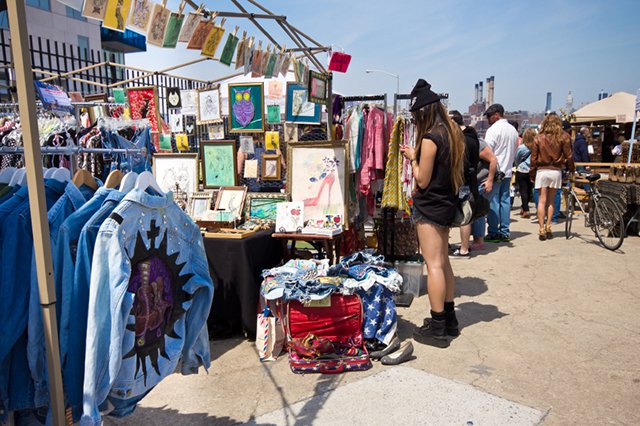 Relax in the Brooklyn Botanic Garden
It's one of the most popular attractions of the area because it's a great place to stroll around, enjoy the gorgeous flowers and plants in the Rose Garden, the Japanese Garden and much, much more. If you are in Brooklyn around April or May, you definitely shouldn't skip this place. Around that time of the year you will see the cherry blossoms bloom and this spectacular pink sight is quite something. Also: you'll have to fly to Japan if you'd want to see it elsewhere, so there's that. It's also a very quiet and peaceful place to get away from the noise that comes with a big city.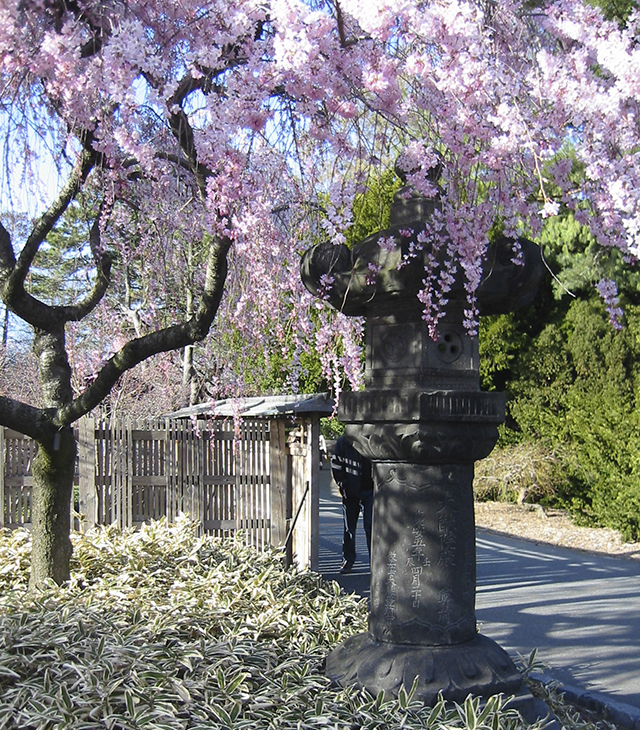 Enjoy the view from the East River Ferry
Try seeing New York from a different perspective by traveling over water using the East River Ferry. This ferry hits several stops in Brooklyn but also stops in Manhattan. So many possibilities! Also, it's fairly cheap to use the ferry ($4 rides on weekdays, $6 rides on weekends), so all the more reason to skip the subway and take the ferry for a change!
End the Day with a Drink and a View from a Rooftop Bar
Even though it's probably getting too cold to visit rooftop bars, it's still a thing you want to add to your
to-do in Brooklyn
list. There is no such thing as planning too far ahead when it comes to city trips. Brooklyn has a few amazing rooftop bars you should visit. For example:
The Ides
or
Night of Joy
in Williamsburg, they are very different so don't hesitate to try them both. Actually, a lot of the city's hippest rooftop bars are located in Williamsburg. One can't quite grasp the greatness that is New York City if they haven't sipped on a drink watching the sun set over the city, right?
About the Author: Milou van Roon runs a Digital Media Agency called Explorista Media that is dedicated to making travel brands into online rockstars. She's hardly ever home in The Netherlands, and regularly abuses the European low cost flights under the excuse of 'blogging about it' on budget travel blog http://explorista.nl/en/. Be sure to follow her adventures on Instagram (@Explorista).
Featured Vendor

Get Hertz Discounts
Subscribe to Our Blog!
Like Us On Facebook