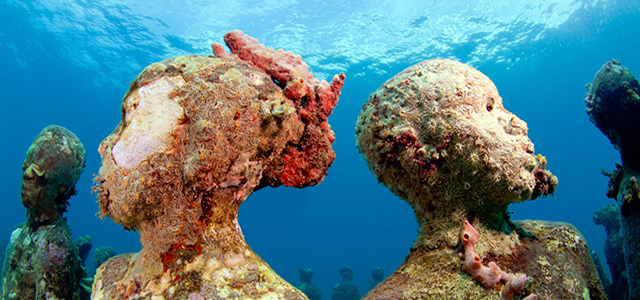 8 Great Things to do in Grenada and Where to Stay When You Go
Grenada, lovingly dubbed the Isle of Spice, is famous for its swaying nutmeg trees, delicious dark chocolate and silky white sand beaches. This Eastern Caribbean port of call lets you fully experience its natural beauty, from snorkeling within the world's first underwater sculpture park to hiking mist-covered mountains. But it's the generosity of the people – their pride in their country and culture – that draws you to this destination, now a short direct flight from the East Coast on JetBlue Airways. Here are eight places you shouldn't miss when visiting Grenada.
1. River Tubing on the Balthazar River
Strap on your helmet for exhilarating river tubing on the Balthazar River with
Adventure Tours Grenada
. While you may hear the shrieks of your fellow tubers, rest assured that you are in the trusted hands of guides who are with you every step of the way; they'll be crouched over boulders ensuring that your tube makes it down the whitewater as safely as possible while cheering you on. There may or may not be splashing involved. You'll just have to find out for yourself! Don't miss the refreshingly strong rum punch served after your adventure.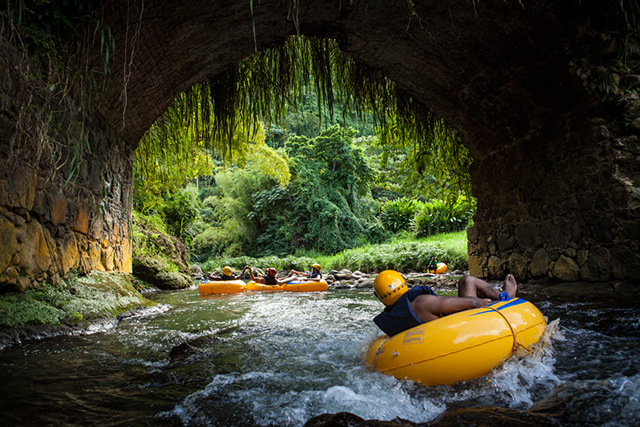 2. River Antoine Rum Distillery
Speaking of rum, you've got to visit the oldest rum facilities on the island: the River Antoine Rum Distillery that dates back to 1785. Tour the facility to discover how sugar cane is processed and its juice fermented. You will come away with a new appreciation for liquor production and bragging rights for trying some serious rum, measuring in at 138 and 150-proof.
3. Grenada Chocolate Company
For a taste of local flavor with an international reach, head to the scenic northeast to the sprawling Belmont Estate, where the Grenada Chocolate Company calls home. Learn the bean-to-bar transformation, taste the bitter sweetness of dark chocolate, and be amazed at how this tiny operation churns out organic chocolate bars sold around the world (you can find them back home at your local Whole Foods). For an added bonus, participate in the tradition of crushing cocoa bean shells barefoot to a soundtrack of steel drums.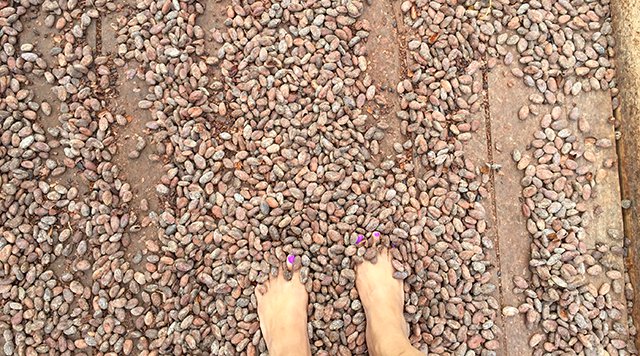 4. Belmont Estate
This 300-acre eco-friendly plantation of Belmont Estate grows spices such as ginger, pimento, turmeric, and nutmeg – all of which you can savor during a sumptuous buffet lunch at the Estate's open air restaurant, with sweeping views of the hills and plantations. Don't be surprised if the wait staff gather around to serenade you with sweet tunes. Be sure to order the spicy-sweet nutmeg custard as a special treat for dessert.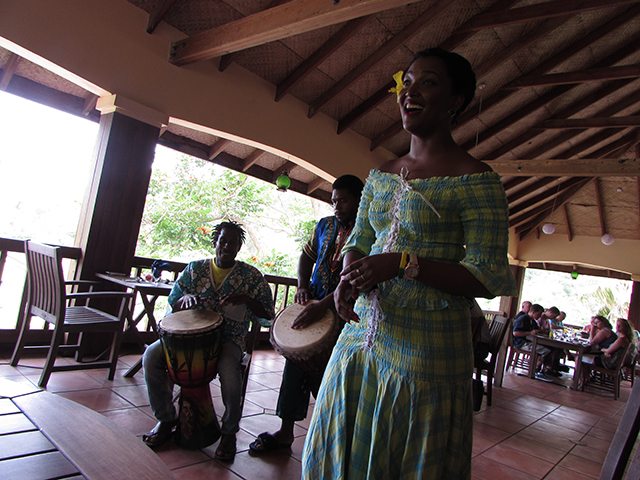 5. Spice Factory
They say variety is the spice of life; at the Spice Factory in the fishing village of Gouyave (located on the West Coast), there's no shortage of spices and extracts, including saffron, cinnamon, clove, vanilla and nutmeg: Grenada's most famous export. Make sure to bring some home! There's nothing like the fresh aroma of nutmeg tea to bring back fond memories from the Spice Island.
6. Seven Sisters Falls
If you're a hiking enthusiast, head to the Grand Etang National Park for an exhilarating hike through the rainforest to the Seven Sisters Falls. Hire a guide and be prepared for muddy terrain; the trip will be worth it when you dip in the refreshing pools created by the falls. On the 45 minute trek to the falls, you'll pass by cocoa, nutmeg and banana trees.
7. Sunset Dinner at Spice Island Beach Resort
Located adjacent to the world-renowned Grand Anse Beach, Spice Island Beach Resort offers a chance to unwind amidst grand luxury, with accommodations that open to the beach and expansive suites with private pools. Even if you're not staying at the resort, dine at Oliver's Restaurant, offering five-course gourmet creole and international cuisine with locally sourced ingredients. The surrounding rolling hills and oceanic landscape are an ideal pairing with the culinary experience.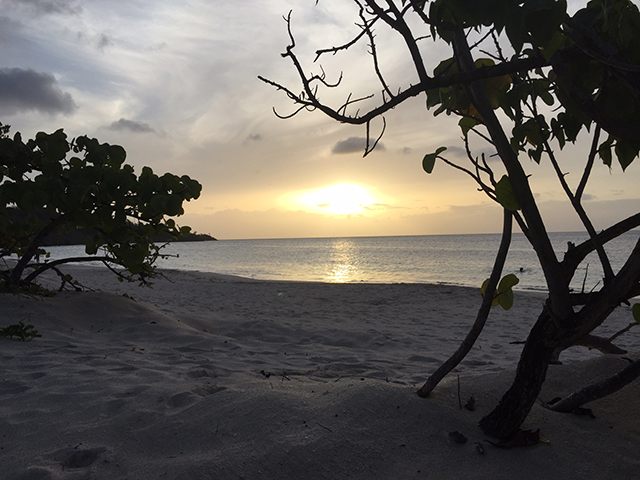 8. Molinere Sculpture Park
A trip to Grenada isn't complete without a visit to the world's first marine park at Molinere Sculpture Park. Just a half hour boat ride from Pink Gin Beach whisks you to a collection of ecological, underwater contemporary art where you can snorkel or dive to observe aquatic life interacting with man-made sculptures. Marvel at the circle of life-size figures of children holding hands, the schools of fish swirling around the man working on his typewriter; witness first-hand the role these sculptures play in attracting marine life by easing the environmental pressure on other reefs in the vicinity.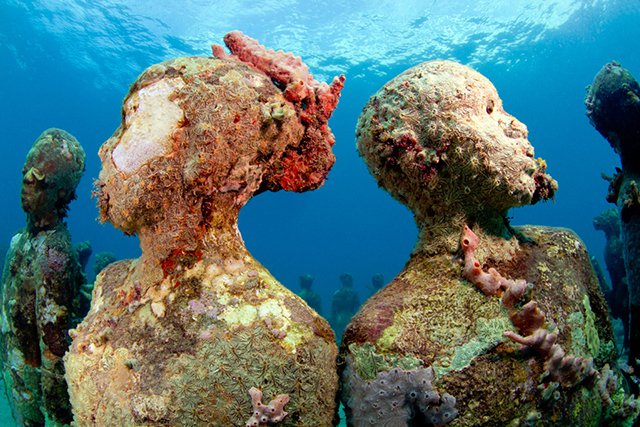 Where to Stay When You Go
Radisson Grenada Beach Resort
, located on 12,000 feet of beach in the heart of Grand Anse in St. George's, provides an ideal starting point for your adventures. Just seven minutes from the airport. From $224 a night.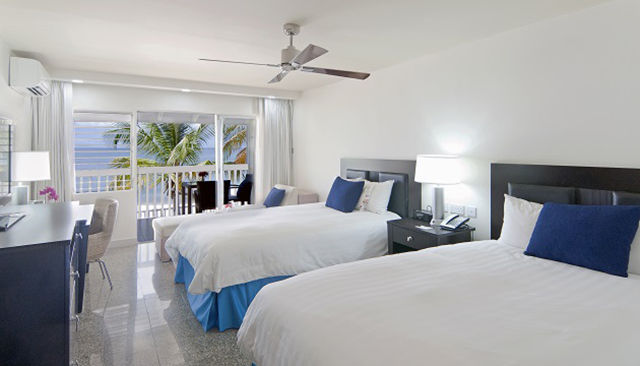 Photo Credit: Radisson.com
We hope you have a fabulous time on the Spice Island, and don't forget to bring back some incredible chocolate and spices along with fun memories.
About the Author: Lavanya Sunkara is a writer based in New York. Her love of adventure has taken her all over the world from Australia to Zanzibar. When she's not traveling, she's hiking with her dog, and planning her next getaway. Follow her on twitter @Nature_Traveler. Read her articles at www.nature-traveler.com.
This post contains references to products from one or more of our partners. We may receive compensation when you click on links to those products. For an explanation of how ABN works, visit this page.
Featured Vendor

Get Hertz Discounts
Subscribe to Our Blog!
Like Us On Facebook