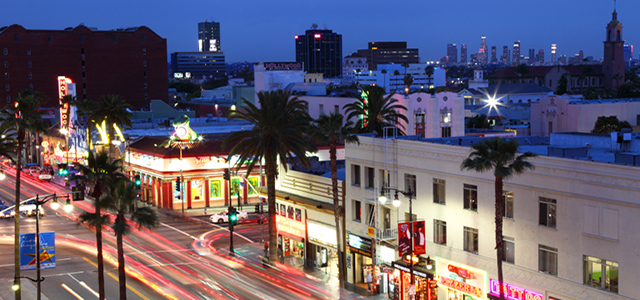 7 Unusual Museums in Los Angeles
Los Angeles, the City of Angels, is probably best known for its endless entertainment options. From theme parks like Universal Studios to movie studio lot tours, there are countless ways to spend a day in Los Angeles. But if you want to go beyond the famous attractions and discover a weirder side to the city, there are plenty of opportunities for that too. Los Angeles has a little something for everyone: from the spooky Museum of Death to the sweet bunnies at the Bunny Museum, no matter what you want, this city has it all.
The Museum of Death
Don't think body parts, think more along the lines of a collection of graphic crime scene photos, videos and various torture devices. Add to that some artifacts from ritualistic suicides, letters, paintings, replicas of full size execution devices, mortician and autopsy instruments, and other interesting items and you have a museum dedicated to history's most disturbing crimes. The Museum of Death is not for the faint of heart. Opened in 1995 and originally located, as the official website states, "in San Diego's 1st mortuary in a building once owned by Wyatt Earp," today the museum is located in Los Angeles, with a second location in New Orleans. A self-guided tour lasts approximately 45 minutes, but you're welcome to stay as long as you want. Admission is $15 per person and parking is free.
Angels Attic Museum
If a museum dedicated to terrifying crimes is simply too much for you, but you're still interested in seeing something off the beaten path, then you should check out the Angels Attic Museum. Founded in 1984, this museum hosts a remarkable assortment of dollhouses and miniatures. Do you like old dolls? Do you consider them to be nice and interesting or creepy? You'll have to decide fast, as this museum houses an impressive collection of these items. The house is lovely and easily accessible. Admission for adults is $8, $5 for children under 12 and $7 for seniors.
Velveteria
Originally opened in 2005 in Portland, the museum relocated in Los Angeles' Chinatown in 2013 and is the only gallery in the city dedicated to solely exhibiting velvet paintings. Velveteria is a private collection – you'll see about 500 pieces when you visit (out of 3,000 paintings in their collection total from all over the globe) with various themes including black-lit velvet paintings and paintings of naked women (exhibited in a dedicated room). An unconventional place, Velveteria (which goes beyond
Elvis and clowns
) can be a wonderful surprise. Admission is $10 and the museum is closed on Tuesdays.
Museum of Jurassic Technology
If you'd like to visit a cabinet of curiosities, then you should pay a visit to the Museum of Jurassic Technology. What's special at this museum is the interesting blend of real and invented artifacts. From bats than can fly through walls to the decaying dice of a magician and beyond, you have it all, hundreds of fantastic artifacts await for you here. Be warned: there's a surprise around every corner! And don't forget to take your time and enjoy the tea and biscuits on the first floor. Ticket prices are $8 for adults, $5 for children aged 13 to 21, students, seniors 60+ and unemployed adults. Disabled individuals and active personnel in uniform can purchase tickets for $1.50.
Wende Museum
The Cold War marked a dark time in history that shouldn't be forgotten. The Wende Museum is the perfect place for all those interesting in finding out more about this time period and the effect it had on history today. The museum is a collection-based museum with no entry fee, but you should make an appointment to visit and enjoy a guided tour through the galleries and the archives while you're there.
The Bunny Museum
Located in Pasadena, this truly is a unique museum highlighting all things rabbits related. The Bunny Museum is "The hoppiest place in the world." You'll find over 32,120 bunny items (figurines, stuffed animals, and many other hare-related items) as well as a few live rabbits. As it is a private collection, owned by Candace Frazee and Steve Lubanski, the museum can only be visited with an appointment. You are encouraged to bring food for the bunnies, not carrots, but rather fresh broccoli, spinach, kale, cilantro, parsley, cabbage, green peppers, romaine lettuce, etc. A donation of $5 is suggested when visiting.
Ripley's Believe It or Not Odditorium Hollywood
Robert Ripley started something special with his whole "Ripley's Believe It or Not" concept, and the Ripley's Believe It or Not Odditorium Hollywood is the perfect place to see Ripley's odd finds up close and personal. With almost 300 exhibits on two floors, this museum shows that life can be, in fact, stranger than fiction. Part educational, part pure entertainment and 100% odd, you'll leave this museum with more questions than answers. Admission prices are $14.99 for adults and $8.99 for children.
What's weird for you?
So, what's weird for you? What unusual, quirky museum will you go to in Los Angeles?
Main Image Photo Credit: © iStock/DenisTangneyJr
About the Author: Violeta-Loredana Pascal is a public relations and marketing specialist who also loves to travel. She shares her travelling experiences and tips at http://travel.prwave.ro. You can also find her on Facebook (/TravelMomentsInTime), Twitter (@TravelMoments) or Instagram (@violeta.loredana).
Featured Vendor

Get Hertz Discounts
Subscribe to Our Blog!
Like Us On Facebook