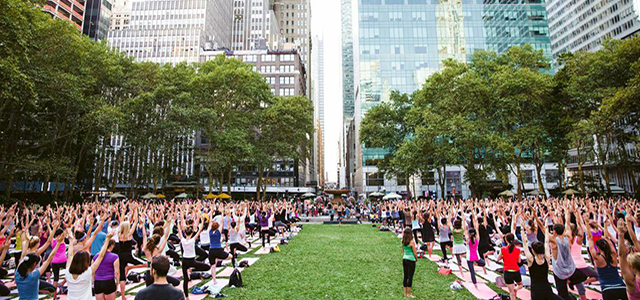 7 Spectacular Places to Get Your Om On
Yogis rejoice! There are tons of awesome places to get centered and strike a pose. Yes, yoga centers and gyms are great places to do yoga. You could even do yoga alone at home, but sometimes you just need a change of atmosphere and at times during a work or personal trip, you might not consider some outside of the box options – and truly, after reading this list, you will be mad at yourself if you happened to be in one of these cites, had time for yoga, and didn't check out one of these amazing locations to get your yoga on.
1. On a Labyrinth in a Cathedral
Imagine entering a stunning French Gothic-style cathedral and just taking it all in. Now imagine being able to practice yoga in such a magnificent place. The cathedral, located in San Francisco's Nob Hill has a
weekly yoga class
. The 75-minute class runs on Tuesday's at 6:15 p.m. and there is no fixed rate but instead a suggested donation of $10. Participants must bring their own mats and dress warm, as the concrete structure tends to be on the cold side.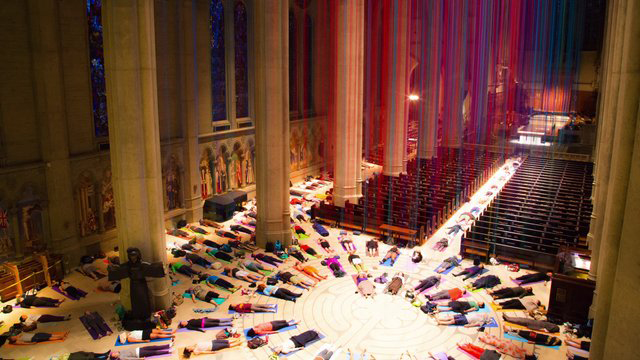 2. Dolphin Pose with Dolphins Watching
Swimming with the dolphins is so last year, try doing yoga with them instead! Only in Las Vegas can you experience Yoga Among the Dolphins, a class at
The Mirage
. The classes are held in the underwater viewing area at the Dolphin Habitat, meaning you can watch them swimming around and observing you as you are concentrating on your stances. Classes are offered Friday to Sunday and come at a cost of $50, which might sound like a lot, but it's dolphins…dolphins!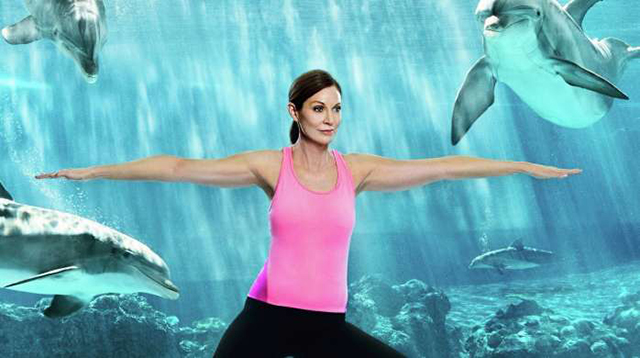 3. Aloha Yoga
Did you know that Hawaii is home to the least stressed residents according to some super official poll? We should all be more like Hawaiians and be less stressed, so when in Honolulu, try some yoga in the park. Over at Ala Moana Beach Park,
Beach Sunset Yoga Hawaii
offers classes on the lawn adjacent to the white sand beach at a cost of $15. Additionally, many of the hotels and resorts in the area offer outdoor yoga classes.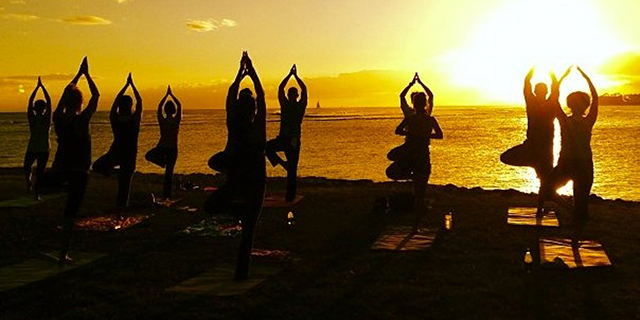 4. On the Greatest Lawn of the Millennium
Now this one is great for the summer time because we all know Chicago in the winter is not conducive to outdoor activities. The Great Lawn at
Millennium Park
is perfectly located on the waterfront, with epic views of the Chicago skyline. Yoga classes here take place Saturdays at 8 a.m. from June through August and the best part is that they are free. Free tai chi, Pilates and Zumba classes are also offered, in case you are in need of a free day of fitness.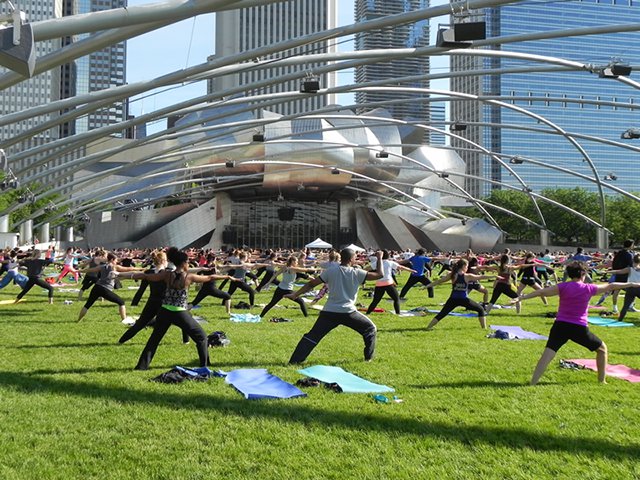 5. In an Art Museum
Louisville might sound like an odd choice for a place to do yoga, but it's actually not at all. The city is more progressive than one might think and it's also home to one of the coolest hotel brands around, the 21C Museum Hotels. The 21C is a museum and a hotel and features rotating exhibits by living artists. The
Yoga with Art
classes take place in the galleries and run every Sunday for 75 minutes at a cost of $5.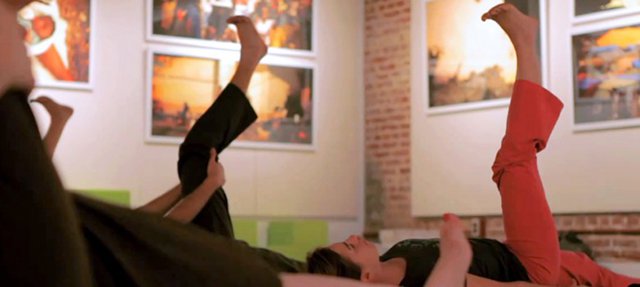 6. In the Middle of a Concrete Jungle
So here's another big city park that is kind of amazing for yoga, if you are into urban environments and want to really practice being able to stay focused. Yoga classes are free at
Bryant Park
from spring to early fall. Additionally, there are a multitude of free classes and programs that the park offers on their web site.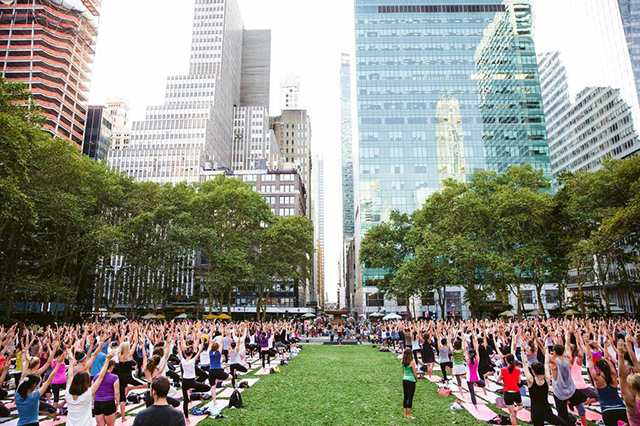 7. On a Stand-Up Paddleboard
This one might be one of the more adventurous places to do yoga because it's on the water, and on a stand-up paddleboard. Sounds a bit intense, right? It's all about balance here but once you master the board, doing yoga on the open crystal clear waters in Aruba will surely bring you happiness and relaxation.
Island SUP
has various options for yoga and prices start at $50 for a single SUP Yoga class.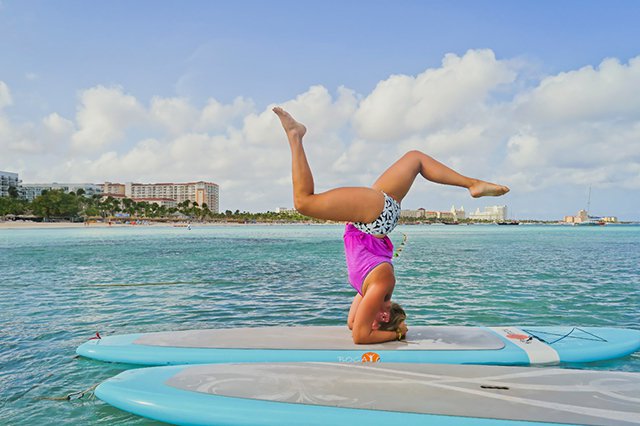 About the Author: David Duran is a Brooklyn-based luxury, hospitality, culinary, and overall freelance travel writer who contributes to such publications as Fodor's, Travel + Leisure, Destinations Weddings & Honeymoon, and Caribbean Travel + Life, among others. When not traveling 20-25 days a month for his work, he spends his free time planning more travel! To read some of his work, check out his online portfolio, and follow him on Instagram and Twitter at @mrdavidduran.
Featured Vendor

Get Hertz Discounts
Subscribe to Our Blog!
Like Us On Facebook