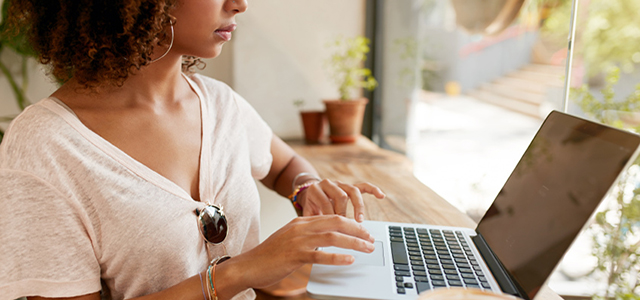 10 Places in NYC to Find Free Wi-Fi
Wi-Fi is like air: the average traveler will die without it. New York City gets that, and so it has begun to set up Wi-Fi stations in old phone booths and public parks so that users can plot transit routes, look up reviews for a nearby café or just check their email anytime.
Moreover, plenty of hotels, cafés, libraries, restaurants and shops around New York City offer free Wi-Fi, so you can play modern style Carrie Bradshaw in them. We have listed the top 10 spots in New York City for you, all places where you can sit down and browse the internet – for free.
1. Starwich Salads & Sandwiches
This upscale gourmet lunch eatery located in Hell's Kitchen, Chelsea, and Midtown has complimentary newspapers, couches, free Wi-Fi, outlets for computers, and an array of cell phone chargers available.
525 West 42nd Street, 425 West 13th Street, 72 West 38th Street
2. Starbucks
Starbucks has always been a leader when it comes to providing free Wi-Fi internet service at their coffee shops across the country. Customers must (read are highly encouraged to) make a drink or beverage purchase and logging on is simple – just select the "Google Starbucks" Wi-Fi network, open your browser and click the "Accept & Connect" button. Customers are allowed two hours of uninterrupted free Wi-Fi service, and service is strong enough for Skype and other Wi-Fi heavy tasks. In Manhattan alone, there are nearly 180 Starbucks coffee shops.
Various locations.
3. South Street Seaport
Maintained by Downtown Alliance's Lower Manhattan Wireless Network, free Wi-Fi is available in the seating area of the food court at South Street Seaport, located on the third floor of the Festival Marketplace at Pier 17. Plenty of options are nearby for your obligatory food pictures.
Fulton and South Streets, Pier 17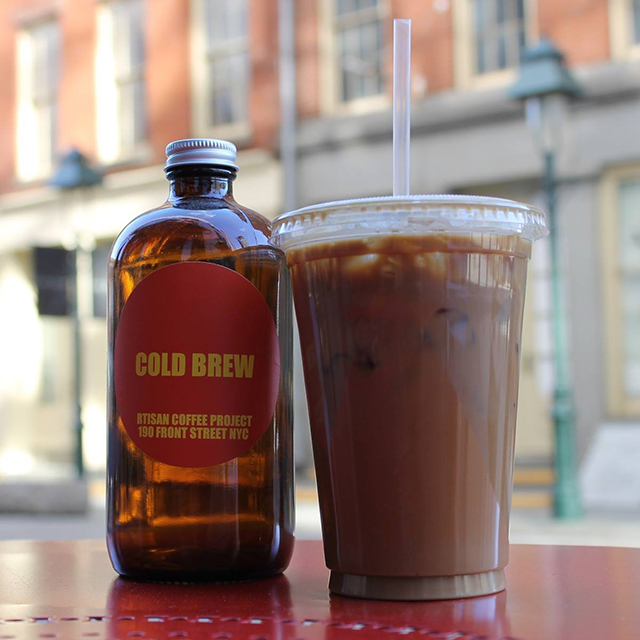 Photo Credit: Facebook.com/SouthStreetSeaport
4. New York Public Library System
The New York Public Library has branches in Manhattan, the Bronx, and Staten Island, consisting of 89 libraries in total. Bring a laptop and use the New York Public Library's free high speed internet connection - various hotspots are located throughout every library. Lots of budding writers like to work in the library. Just beware the Wi-Fi network isn't secure, so refrain from doing any online payments.
Various locations.
5. Choux Factory
This Japanese bakery on the Upper East Side known for its signature cream puff custard-filled pastries has free Wi-Fi available to customers. They also offer eight power outlets, so it's perfect for business travelers or people who work online. Choux Factory is a friendly neighborhood spot with plenty of seating.
1685 First Avenue
6. Cosi Sandwich Bar
Since 2006, all Cosi locations have offered free Wi-Fi access through Surf and Sip, a worldwide high-speed wireless provider. There are about 10 Cosi locations throughout Manhattan. With its wide variety of sandwiches, it's the perfect place for a working lunch.
Various locations.
7. AP Cafe Brooklyn
What was originally an unassuming metal shop now functions as a coffee shop and serves some of the best iced coffee topped off with a shot of espresso. They offer anything a typical gourmet coffee shop would provide, but with that extra detail that breaks into new culinary territory. The AP Cafe is perfect when you are looking for a creative space to work at, and have a good cup of coffee at the same time.
426 Troutman St., Brooklyn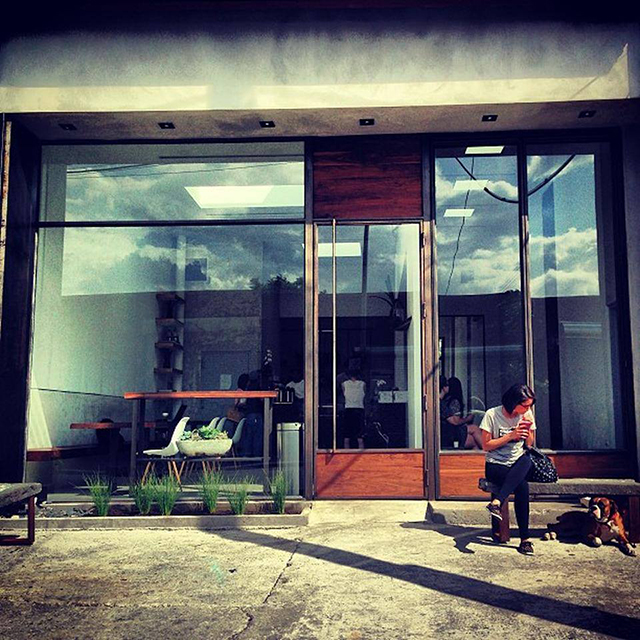 Photo Credit: Facebook.com/APCafe
8. Bowling Green Park
Twenty-four hours a day, free Wi-Fi hotspots provided by the Downtown Alliance are available in the wedge-shaped plaza in front of the U.S. Custom House and in the small public park area of Bowling Green. There are gardens, plenty of benches, and a fountain. It's located at the very end of Broadway.
Broadway and Whitehall Street
9. Atlas Cafe
This sun-flooded café has a small town feel. Laptop writers flock to the café to work during the day, because of the free Wi-Fi. The café lives up to its name 'Atlas,' with its gigantic world map stuck to the wall.
116 Havemeyer St., Brooklyn
10. City Hall Park
This small, tranquil park just south of City Hall is another public New York City park with free Wi-Fi. City Hall Park is a breath of fresh air surrounded by the densely packed buildings in the Financial District downtown. The park is almost nine acres in size, and there are plenty of seats among the trees, gardens, and around the large fountain at its center.
Broadway and Chambers Street
About the Author: Milou van Roon runs a Digital Media Agency called Explorista Media that is dedicated to making travel brands into online rockstars. She's hardly ever home in The Netherlands, and regularly abuses the European low cost flights under the excuse of 'blogging about it' on budget travel blog http://explorista.net. Be sure to follow her adventures on Instagram (@Explorista).
Featured Vendor

Get Hertz Discounts
Subscribe to Our Blog!
Like Us On Facebook