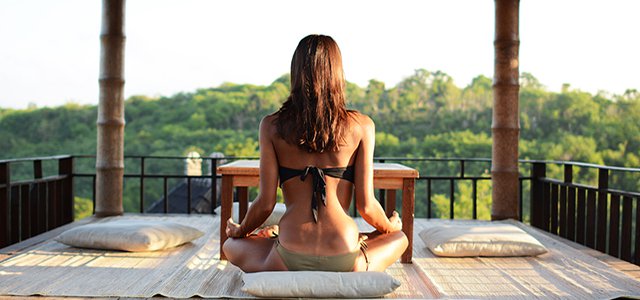 Eat, Pray, Ubud: How to Create Your Own Eat Pray Love Adventure in Bali
Ubud, a city that captured the heart of author, Elizabeth Gilbert in her bestselling novel "Eat, Pray, Love." This Indonesian city now attracts thousands of soul searchers worldwide, so much so that even the local community have nicknamed these people "EPLs." Ubud is now one of the most famous destinations in the world for a yoga holiday. Although the city has been watered down culturally (even a giant Starbucks has popped up beside Ubud Palace) it still holds its traditional Balinese charm. For those of you lucky enough to explore this beautiful part of Bali, allow me to share with you how to find your own Eat Pray Love in Ubud.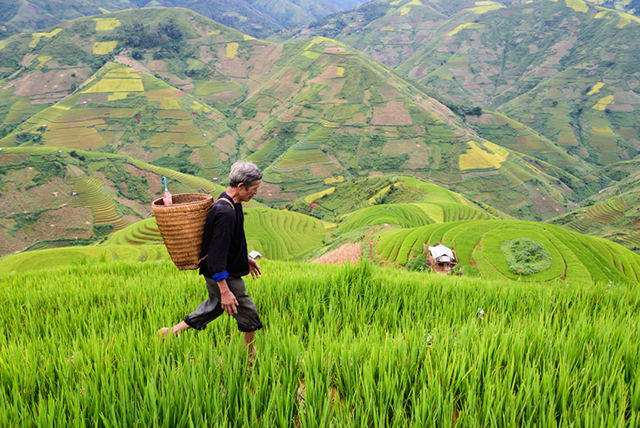 Photo Credit: © iStock/kongjongphotostock
Eat
Ubud is heaven for people who love healthy, vegetarian, gluten-free, organic, and vegan friendly food. It has everything you could possible want at a fraction of the price you'd pay back home. These are four of my favorite restaurants in Ubud:
Warung Sopa
- The literal translation is "friendly family cafe for pure vegetarian food." This restaurant is half Japanese, half Indonesian and my favorite in Ubud. Not only are they the cheapest, but they have the most humble and peaceful atmosphere. They are not drenched in over the top Western marketing campaigns and their prices are not far off a local Indonesian meal. This is the perfect place for the budget-health-conscious-backpacker.
Karse Kafe
- This cafe is tucked in the jungle and a perfect pit stop for those doing the Campuan Ridge trail. You can choose to sit downstairs overlooking the lotus pond or upstairs overlooking the rice terraces. The prices are high and the portions are small but you are paying more for the atmosphere than the food.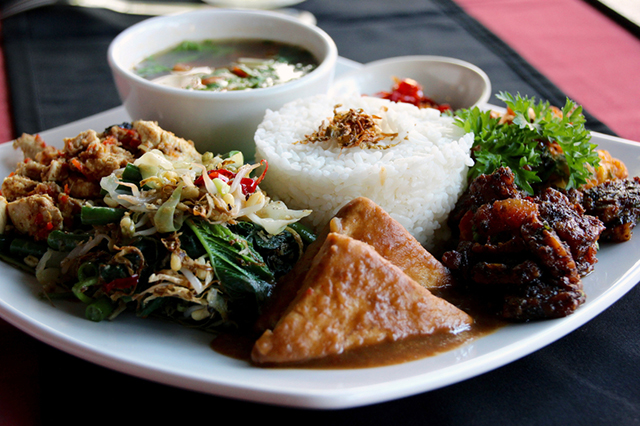 Photo Credit: © iStock/Tommaso Cazzaniga
Clear Cafe
- Although this place is on the pricier end, I forgive it because it has the coolest atmosphere. By that I mean it's submerged in the jungle, on top of the trees. While you sip your coconut and cacao smoothie you can take in the serenity of the jungle. Keep your eyes peeled and you might even see a monkey swinging by!
Paradiso and Alchemy
- I am bit wary of giving more advertising to already successful and clearly well off brands so I am throwing these two restaurants in as one. They both offer incredible vegan, gluten free and vegetarian foods but they are on the pricier end of the spectrum. I prefer Paradiso because they have half price Mondays and movie nights where your ticket counts as a voucher for food.
*Tip: One of the most disheartening things to see while exploring this beautiful city are the mounds of garbage scattered around, particularly water bottles. Since we cannot drink out of the tap we are forced to buy plastic bottles. However, Pondok Pekak Library & Learning Center offers water bottle fill ups for 3,000 to 9,000 rupiahs depending on how much you are refilling. Not only is this cheaper than buying a water bottle from the shop, you are also saving the environment.*
Pray
Indonesia is home to over 300 ethnic groups and a diverse set of religions. An Indonesian philosophy stresses unity and universal justice for all, no matter the religious background. Although Bali is predominately Hindu, they are open to all forms of religious expression. So whatever form of religion or spirituality it is you are after, you can find it here.
Temples
- because Bali is mostly Hindu, temples are going to be the majority. There are so many incredible temples to see but the ones I'd recommend are Goa Gajah (Elephant Cave) and Holy Spring Water Temple - be prepared to get wet and wash away some negative energy! Monkey Temple is also worth seeing and centrally located in Ubud. Although I am absolutely terrified of monkeys, I was pleasantly surprised by this temple. It's huge and there is a beautiful waterfall running through it. Be aware of your belongings while wandering around, the monkeys will steal whatever they want. A woman beside me had her wallet stolen by a gang of monkeys.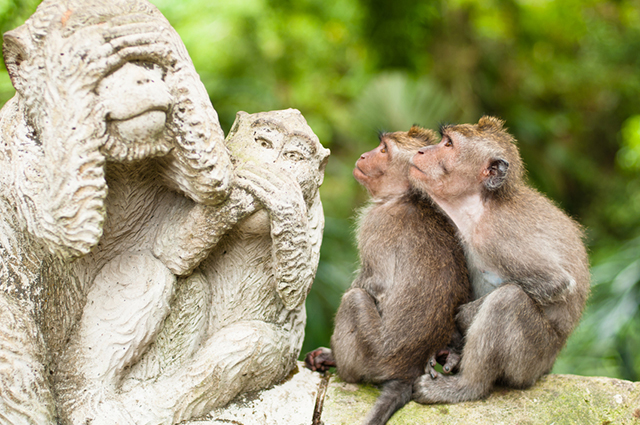 Photo Credit: © iStock/nvelichko
Yoga
- Yoga Barn, Intuitive Flow, Radiantly Alive, Taksu Yoga - to name a few. Ubud is yoga central so if one studio does not make the cut, you have many others to choose from. The prices however are similar to what you'd pay in Australia or Canada. The most popular place for yoga is Yoga Barn and they have free community classes every evening at 5:30 p.m. These classes are highly recommended, I went to every one I could and learned so much.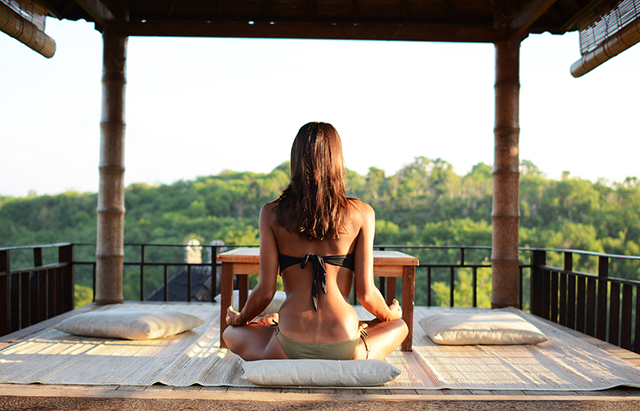 Photo Credit: © iStock/theverest
Love
As cheesy as this sounds, Ubud is less a place for finding love and romance but more a place to nurture the relationship you have within yourself. Elizabeth Gilbert used Ubud as a writing retreat city and now I can completely understand why. Ubud is not only filled with tons of successful creatives and determined entrepreneurs, but the city is brimming with workshops and events on literally everything and anything you can think of. Hubud is a perfect example. They are a co-working space and an absolute must see for any entrepreneur, writer or creative-mind alike. Hubud describes themselves as "a collaborative working space home to a diverse community of local and visiting creatives, techies, entrepreneurs and businessfolks, changemakers, downshifters and truth-seekers." They hold regular events and workshops to empower the entrepreneurial community.
If none of this strikes your interest, you can always go for a wander on the Campuan Ridge trail, where you will pass massive rice fields, giggling children on their way to school, waterfalls and the occasional monkey. If nothing else, I can assure you will feel humbled and inspired by the Balinese and their incredibly peaceful and jubilant way of life.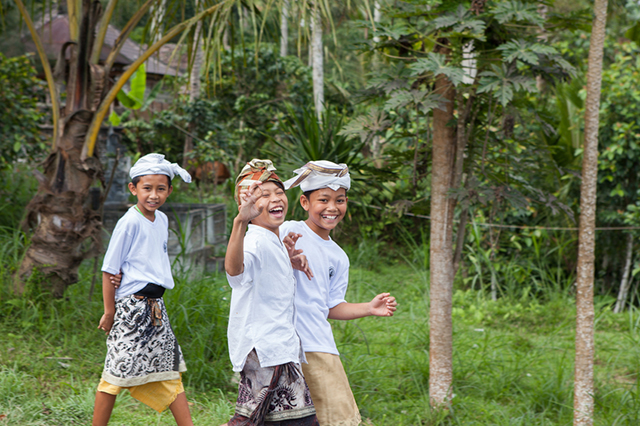 Photo Credit: © iStock/mr_somebody
About the Author: Kimberly Hetherington is a freelance writer currently living and loving Byron Bay, Australia. She was born in Canada and raised in Egypt, Pakistan, Ghana, Jamaica and Ukraine. She is the classic example of a third culture kid, filled with an unquenchable thirst for travel and a murky definition of home. You can check out her blog eclecticwave.wordpress.com or follow her on Instagram @kimberly_marie00.
Featured Vendor

Get Hertz Discounts
Subscribe to Our Blog!
Like Us On Facebook