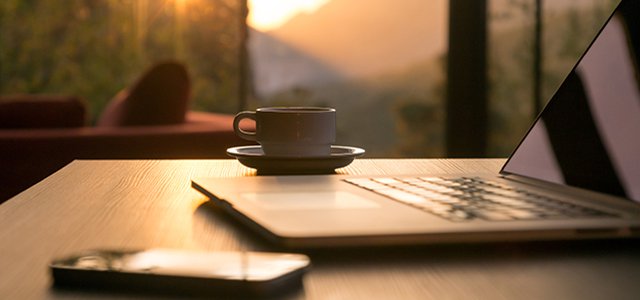 5 Travel Apps to Download Before Your Next Adventure This Summer
The world of travel and tourism has changed so much with technology. Today you could sit behind a desk in New York City and watch a guided tour in Paris through the Eiffel Tower. It's no wonder companies are constantly trying to compete for the next best app for travelers.
I've used plenty of apps for traveling. I usually download the app, play with it, really get accustom to it. If I find that it's super easy to adapt into my on the go crazy travel lifestyle, I keep it. Most of the time (to be honest) I usually find they aren't. So below are some quick travel apps you should always have on your phone. I mean, if you really love to travel, you never know when you need to book a quick flight out!
1. Skyscanner
I LOVE THIS APP!
I refer to this baby as my travel bible. It's only well known in Europe because it's a European founded company. Its competitor in the states is Kayak, which is why most people in the United States have never heard of Skyscanner. What I love about it is that it gives you ranges of days when it's a good time to fly at the cheapest rate. Since I mostly book my flights 'last min' I need something that gives me many opinions for a few days ahead. I never have specific dates when I book travel; I usually have a range of time. Also, it keeps you posted on flights you looked at before. Alerting you when prices go high or low.
2. Rome2Rio
Another goodie! It gives multiple transportation options for getting to your final destination. This is a wonderful tool for someone who needs to compare the best way to get to a location, whether you're looking to save time or money. Another really cool feature is that it gives you the fastest option and cheapest price for getting to the location. For example, you could be booking a trip from Sydney, Australia to Havana, Cuba. It will give you all the prices and time frames to get you to your final destination between different means of transportation.
3. Airbnb
I've booked more Airbnb places than I have stayed in hostels!
This app is fabulous. It allows you to do everything you would do on the computer right in the palm of your hand. Also, I use Airbnb when I am staying in a city for longer than 4 nights; it's cheaper and allows you to be more flexible. The reason I am such a fan of this business model, and app as well, is because it is convenient. When you stay with a hosting family or just stay at a house or apartment that you rented for the weekend you have the ability to reach out to the owner and (most of the time) be flexible with timing, i.e. check-in and out whenever you'd like. It also allows you to really meet locals and hangout in local areas that you probably normally wouldn't have if you booked your stay at a hotel. Most of the time Airbnb encourages their hosts to recommend the best pubs, restaurants, salons, spas, beaches, etc. which allows the traveler to be a part of the culture and community and most importantly, save money (most of the time).
4. Google Maps
If you're a walker like me, then Google Maps is where it is! I've learned, from experience, that
Google Maps is ALWAYS right.
They've also come up with a new feature that if you're connected to Wi-Fi when you find directions to a location, once you exit the Wi-Fi space you can still utilize Google Maps for getting to where you need to get without being in a Wi-Fi zone. This is a great tool for people traveling abroad. It's extremely helpful.
5. Outbound App
This app is created for solo travelers who want to connect with other solo travelers. It's fairly new to the market so they are still changing some things, but over all, a great concept. This app really allows you to meet people before actually meeting them. There are safety features as well. They also have this really cool 'Wi-Fi Hotspot Pick-Up', where it tells you were you can find the nearest free or paid for Wi-Fi spot in the area you're traveling. This really comes in handy when you're lost.
There it is! Solo travelers, business traveler, or just a plain leisure travelers, these apps are certainly apps you wouldn't want to leave a Wi-Fi zone (or home!) without.
About the Author: Jen Morilla AKA The Social Girl Traveler is a 26-year-old Jersey girl. She is a travel junkie, pizza loving, and whiskey drinker, adventure freak! Jen quit her New York City corporate life and salary for a budget and a backpack in February of 2015. She believes in traveling with a purpose. Jen is fluent in 3 languages and has lived/studied/worked in 3 countries, traveled to 29 countries throughout 6 continents! Join her as she continues to travel the world and share her beautiful struggle, she calls: her life!
Featured Vendor

Get Hertz Discounts
Subscribe to Our Blog!
Like Us On Facebook