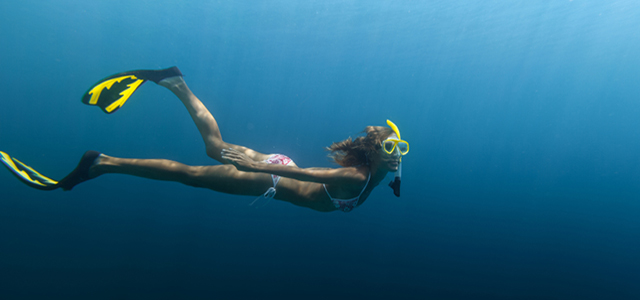 10 Female Travel Bloggers to Follow
Never listen to people who say it is a scary world out there and try to discourage you from going out and exploring it. There are so many kick ass females traveling the world, often by themselves too. They share their breathtaking pictures, useful tips, and life-lessons on their travel blogs. These 10 female travel bloggers take you with them on their journey and will make you want to travel yourself.
Brenna from This Battered Suitcase
This lady is a one of the best travel storytellers you'll come across. Rather than tips, she mostly focuses on colorful stories of her travel filled life. Whether it is heartbreak in Vietnam, life lessons in Europe or travel stories from South America, they all leave you on the edge of your seat, eagerly awaiting her next endeavors.
Kristen from Be My Travel Muse
Her tagline basically says it all: off the beaten path adventures. Kirsten is one fierce lady that doesn't shy away from getting from bamboo tattoos in Asia, or traveling solo through obscure African countries. Aside from her stories, she also focuses on giving tips about the best locations, safety advice and personal experiences traveling as a solo female (which she also wrote a book about!).
Gloria from The Blog Abroad
Gloria doesn't take herself too seriously, which can be refreshing in the travel blogging world. She's the first one to laugh at herself, and is guaranteed to make you chuckle, and then think. Not only is she smart, she also writes with a purpose: to inspire you to travel, no matter your background or story.
Milou from Explorista
I obviously have to work myself in here ;-). I'm a female budget travel blogger who believes luxury is a mindset, not a price tag. I share guides to free fun in every major city, personal travel stories and how to travel on a budget to expensive locations (amongst other things!).
Audrey from That Backpacker
The spontaneous Aubrey has been all over the globe. She doesn't just write about destinations, she also runs a Youtube channel with her husband, and freely shares tips on destinations and restaurants on her blog. If you're wondering where to have cake for breakfast in Argentina, she'll have the answer.
Breanna from Breanna J Wilson
If backpacking on a budget makes your skin scrawl, and you think diamonds are a girls best friend, then Breanna is the girl for you to follow. She collects unique accommodations to stay at and gives you great tips on bars, restaurants and delicious foods in general.
Brooke from World of Wanderlust
Brooke is one of the best known female travel bloggers, having built a community of loyal readers from every country in the world. She regularly gets jetted off to extravagant destinations and shares the most luxurious accommodations. She also has a fashion sense to die for.
Rachel from Hippie in Heels
Rachel is a mixture between a dirty hippie and a girlie girl (her words, not mine) and writes to inspire you to follow your dreams. Her stories vary from budget locations such as her hometown Goa in India to luxury city guides and travel tips. Of course, she mixes these subjects with her personal travel stories.
Angela from Chasing the Unexpected
If you're over shallow packing lists, it's time to check out Angela. She chooses to write about deeper subjects such as culture, traditions and social customs in other countries. Angela is personal and honest in her writing, which makes her storytelling stand out from the next best 'listicle.'
Lauren from Never Ending Footsteps
Lauren sold everything, quit her job and decided to travel the world. She has been writing about her adventures (and her misadventures) ever since. Lauren is one of the realest, most honest bloggers out there, and she isn't afraid to share stories about her issues with food and anxiety.
No doubt you will be entertained for days with these 10 female travel blogs. Make sure to check out their Instagram accounts as well since they often post the most amazing images there. Happy reading!
Main Image Photo Credit: © iStock/mihtiander
About the Author: Milou van Roon runs a Digital Media Agency called Explorista Media that is dedicated to making travel brands into online rockstars. She's hardly ever home in The Netherlands, and regularly abuses the European low cost flights under the excuse of 'blogging about it' on budget travel blog http://explorista.net. Be sure to follow her adventures on Instagram (@Explorista).
Featured Vendor

Get Hertz Discounts
Subscribe to Our Blog!
Like Us On Facebook