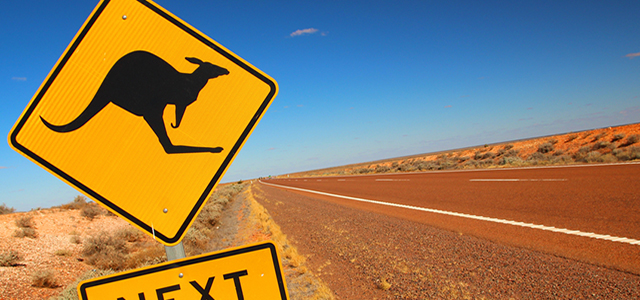 5 Things to Know Before Renting a Campervan in Australia as an American
Australia is such a beautiful country and typically the thing to do is rent a bus or campervan and travel throughout Australia and explore! As an American it had always been a dream of mine to rent a campervan and just travel around. I had been living in Sydney for 7 months and I although I only got to experience a small part of the campervan life, I loved it!

I did a road trip from Sydney to Byron Bay and back. This is a nine-hour drive. Yes, this can be done in a day, but I wouldn't recommend it. There is so much to see in every little town that you should want to visit. I learned a few things on this short but amazing road trip. It took about four days of driving and these are just some quick tips to keep in mind when traveling in Australia as an American.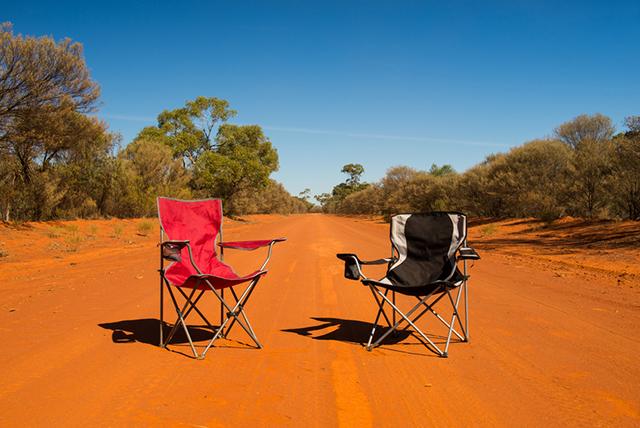 Photo Credit: © iStock/ikick
1. Driving on the left side of the road.

This isn't really that hard. It just takes getting use to. My recommendation is, to pay a driving school to take you around driving for just an hour or two. It depends on how confident or comfortable you feel about driving in general. Like I said, it all takes some getting use to.

2. The speed limits are very serious.

They take their speed limits VERY serious. Not saying that we don't in America, but I am pretty sure you are more likely to get away with it in America then you are when you're driving in Australia. They have camera's everywhere. Even in the middle of nowhere. Speed limits are constantly rising and lowering all based on location, and territory (windy roads, mountains, etc.). Don't go above the speed limit!

3. You don't need an international driver's license.

This is a myth. You don't need an international license to drive in Australia. As long as you have a valid updated driver's license you can rent a car or campervan and drive. Companies usually provide or offer international insurance or coverage (for an extra fee) for international drivers. It's never required, but always suggested.

4. Watch out for kangaroos.

You know how in America you need to watch out for deer in certain areas? Well in Australia, you need to watch out for a lot of different stuff – like poisonous spiders and snakes – and kangaroos when you're on the highway! They are all over the place!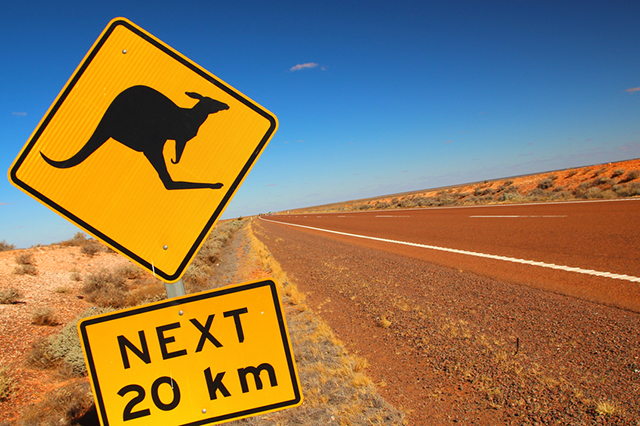 Photo Credit: © iStock/Totajla
5. Purchase a good camera.

The greatest advice I can offer: get a camera. Australia is truly like no other country you will ever see. It is absolutely breath taking. Even on major highways. When I drove from Sydney to Byron Bay, there were a few times I couldn't take my eyes off the open fields and mountains in the horizon. It's something you truly don't want to forget!

Take a look at the first video vblog of four vblogs from my road trip from Sydney to Byron Bay.

[embed]https://www.youtube.com/watch?v=UJ8j0u2jBNM[/embed]

About the Author: Jen Morilla AKA The Social Girl Traveler is a 27 year old Jersey girl. She is a travel junkie, pizza loving, and whiskey drinker, adventure freak! Jen quit her New York City corporate life and salary for a budget and a backpack in February of 2015. She believes in traveling with a purpose. Jen is fluent in 3 languages and has lived/studied/worked in 3 countries, traveled to 29 countries throughout 6 continents! Join her as she continues to travel the world and share her beautiful struggle, she calls: her life!
Featured Vendor

Get Hertz Discounts
Subscribe to Our Blog!
Like Us On Facebook