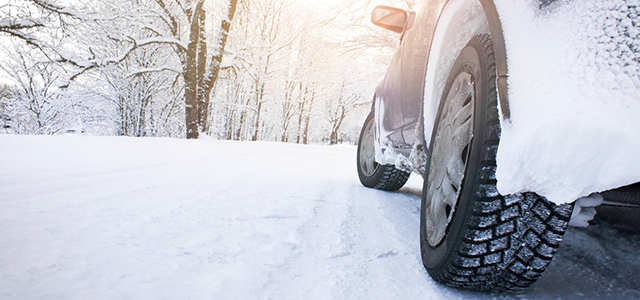 5 Quick Ways to Save Money on a Car Rental, Plus Why to Rent This Holiday Season
There really is no better way to travel during the holidays than by car. But why put the unnecessary miles on your own car when you can travel (for cheaper than you might think) in a rental car. Besides knowing that your car is safe at home as you battle the holiday weather and other holiday drivers, the joy of seeing the landscape change (maybe even through bigger windows than your own car has) and the freedom to go wherever, whenever you want (and maybe even for less gallons to the mile!) really add to the reasons why renting a car is a much better choice to get around over the holidays. And we know what you're thinking – "but rental cars are expensive!" Well, yes…and no. In fact, it's so much easier to save on a rental car than you might think. Just use these five quick ways to save money and you'll be picking up your rental car in no time.
1. Avoid the airport.
Yes, it's very convenient to be able to get off of your plane and practically jump into your rental car right away, heading straight for the sunset, but it's also very expensive. You're paying for the convenience.
Renting at off-airport locations is a lot cheaper, but it does bring some extra work with it. You'll need a way to get to your hotel or the rental company's neighborhood location. Make sure to compare the price of a cab or public transportation to the difference of renting at the different locations. Some rental agencies allow you to pick up and drop off your car at the hotel. This might cost some extra, but can still be cheaper. Compare, compare, compare!
2. Decide what you need out of your rental.
Make a list of things you need from your rental car. Are you just using it as a means of transportation for shorter distances? Or are you hauling your whole family – including what might seem like everything they own - along for a holiday vacation with grandma and grandpa? While the first one just requires a small car that works, the family holiday road trip will require a bigger car with enough leg room and storage space.
Even though it's cool to drive the newest and biggest model the car rental agency has on the lot, the small car will cost you much less. You can save massive amounts on gas, so yeah, size matters. But if your car at home is compact size, and everyone needs to get to grandmas, and driving two cars just sounds like a pain, renting that big SUV or family sized van really will be more cost effective.
3. Use discount codes!
With some research you can find tons of discount codes around the internet. You might be able to get a small (or big!) discount, a free add on or some other extras. A few minutes browsing around the internet can really save you money!
Also, don't forget to spend some time browsing the car rental agency's website. If they offer discount codes or deals, it'll often just say it on their webpage.
ABN actually has some CDP's to save up to 20% off Hertz rentals – so you're already in the right place. "CDP" stands for Corporate Discount Code – it's what ABN gives out to all of their members so that they receive the corporate discount ABN negotiated for them. You can find all of their
car rental CDP's (not just for Hertz) right here
.
Other association and memberships that offer discounts on car rentals include AAA, Professional Photographers of America and more.Find a local or national group that matches your needs and take advantage of the benefits, like long-term discounts on your travel expenses.
4. Book early, but don't prepay.
You'll almost always get a better deal when you book online (or by phone) in advance, especially if you think that you can try to negotiate a better deal at the counter after stepping of your plane. Besides that, waiting until the last minute could get you stuck with much higher rates and a different car to the one you might want. Make sure you do not prepay though. Here's why: in the following weeks, keep an eye on the prices. In case they get lower, you can just cancel your original reservation and make a new one at the better price. Often, there are no penalties for cancelling your reservation, but check that upfront to be sure.
5. Keep requirements, policies and add-ons in mind.
Car rental agencies can have different requirements and policies, so make sure you know what's required before you pick up, and probably more importantly, drop off, your rental.
Do the small things like top off the gas tank before returning your car. If you don't fill it up before dropping it off, the agency will do it for you. And charge you up to twice the regular price. A completely unnecessary fee you can easily avoid.
Before leaving with your rental car, make sure to take pictures of the front, back and sides of the car. If you can, use a camera that can time and date stamp the photos. Mark any damage – no matter how small – on the damage sheet before signing and request a copy. If the car is returned with any damage that needs repairing, you'll have proof it was already there.
Some agencies will charge extra for drivers under 25 and over 65 years of age, for them being 'bigger risks.' If you're travelling with someone between those ages, consider registering them as the primary driver.
Reject add-ons that you don't necessarily need as it might save you money. Pull up Google Maps on your smartphone instead of renting a GPS and bring your own child safety seat if you have to (and can).
Make sure to check the insurance requirements and what your own personal car insurance covers! Maybe your own car insurance covers rentals, or your credit card might cover it (most American Express cardholders are covered!). Check with your insurance agency or credit card company beforehand. No need to pay for coverage twice!
Main Image Photo Credit: © iStock/AGrigorjeva
About the Author: Milou van Roon runs a Digital Media Agency called Explorista Media that is dedicated to making travel brands into online rockstars. She's hardly ever home in The Netherlands, and regularly abuses the European low cost flights under the excuse of 'blogging about it' on budget travel blog http://explorista.net. Be sure to follow her adventures on Instagram (@Explorista).
This post contains references to products from one or more of our partners. We may receive compensation when you click on links to those products. For an explanation of how ABN works, visit this page.
Featured Vendor

Get Hertz Discounts
Subscribe to Our Blog!
Like Us On Facebook