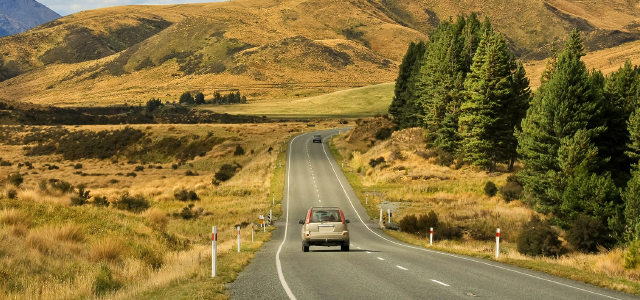 Save Money on a Used Car with Rent2Buy from Hertz Rental Car
Purchasing a used car at a great value has just gotten easier. How? Members of Allied Business Network can now purchase a good quality second hand vehicle with
Rent2Buy
from
Hertz Rental Car
. It's obvious that people are always on the go. Whether they just need to run their daily errands or they need to get to and from work, the easiest way to get from one place to another is by car. Purchasing and owning a car can be quite expensive, but thanks to the Hertz Car Rental program, Rent2Buy, you can save $100 off on the purchase of an already affordable used Hertz Rental Car. Are you still on the fence about purchasing a used Hertz Rental Car? Don't worry, you can even road test your Hertz Rental Car before you purchase it with a 3-day road test at a reduced rental rate.
Hertz Car Rental – A Company You Can Trust
Hertz Car Rental is one of the top car rental companies in the United States because of their commitment to service and their dedication to delivering clean, comfortable and reliable rental cars. Hertz Car Rental currently offers ABN members a standard 20% car rental discount, plus special weekly and monthly coupons for discounted upgrades, cash back on weekly rentals and more. The Hertz Car Rental Rent2Buy program aims to sell only the best quality, second hand and active rental vehicles online with satisfying prices. Hertz Car Rental offers potential buyers a chance to rent the vehicle they are interested in owning at a special price so that they can test drive the vehicle for up to 3 days. If the vehicle is purchased, the rental fee will be waived! Purchasing a gently used rental vehicle from Hertz Car Rental can save you as much as $100 with the Hertz Rent2Buy promotional offers available through ABN. When purchasing a used car, every discount helps. Through the Rent2Buy program, cars are usually priced well below the Kelley's Blue Book value, and that means big savings for you. The available selection of reasonably priced, late model vehicles are still under their original factory warranty and only average a driving mileage of 12,000 to 50,000 miles. Financing and Vehicle Protection Plans are available. Buying a car is a big decision, but with Hertz's Rent2Buy program, purchasing a car doesn't have to cost you a fortune. The only difference in buying a car from Hertz Car Rental and from buying a used car from a Used Car Dealer, is the price. We can almost guarantee that you'll save money when you purchase a car through Hertz Rental Car. ABN Members can look through the wide selection of high quality cars available for sale through the Hertz Rent2Buy Website. Make your selection, find a Hertz Rental Car Sales Center, and take a 2-hour complimentary test drive.
How to Get a Special Discount through ABN
Getting this promotion by Hertz Rent2Buy is very easy. By using the Hertz Promo Code R2B-1ABN, members can get a special discount of $100 off the price of a vehicle. If a regular Hertz Rental Car is what you prefer, Hertz and ABN have partnered together to provide you and your business with good quality rental cars at a 20% discount. Simply use the Hertz CDP # 1261109 and check our Hertz Car Rental Specials Page for additional discounts that you can stack on top of our CDP! These offers by Hertz are exclusively available to members of ABN, a free Business Discount Network.
Featured Vendor

Get Hertz Discounts
Subscribe to Our Blog!
Like Us On Facebook