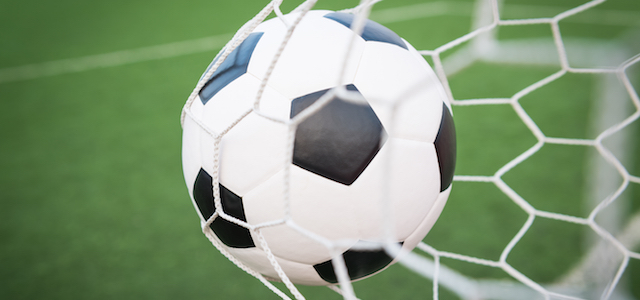 New York City for Soccer Lovers
Major League Soccer
the number of fans is growing daily. If you've caught the soccer bug and are visiting New York City here's how you can play and celebrate the sport with the perfect soccer-themed day.
1. Start the Day with Pick-Up Game
Ready to show off your skills? There are several groups throughout the city that have pick-up games on weekdays on weekends in
Manhattan
and
Brooklyn
. There's even a yearly
NYC World Cup
— just in case you want to participate in some country-on-country action and can't wait until the World Cup in 2018.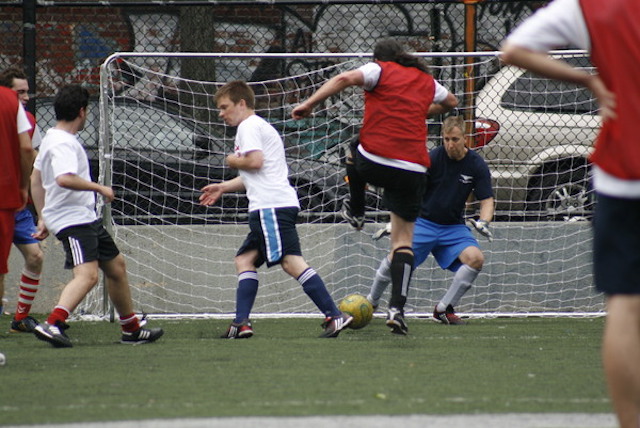 2. Grab a Soccer-Themed Smoothie
After an intense game it's time to refresh and replenish.
Football Café
located at 100 Forsyth is devoted to all things soccer, serving up superfood shakes, juices, and coffees. Try the Frappirlo, a frappucino made with coffee, almond milk, coconut oil, agave, turmeric, cinnamon and is always on ice like the master. Or sample the Le Petit Pont (pictured) a vegan nut shake made with macadamia, Brazil nut, almond butter, banana and raw honey. Your energy will be back in no time.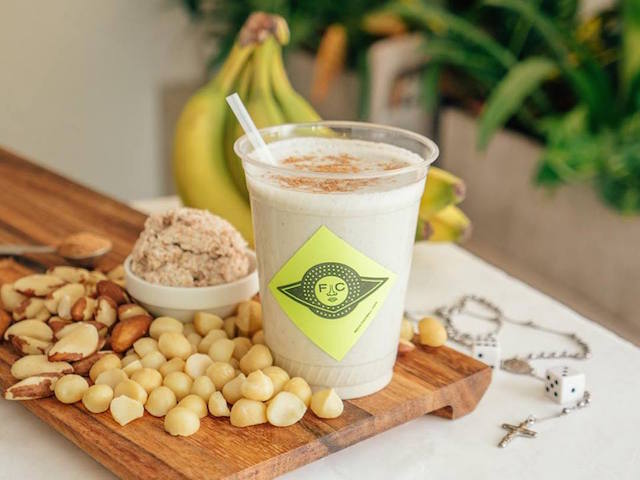 3. Catch a NYCFC game
For your next destination it's time to see the pros. Watch soccer legends Andrea Pirlo, Frank Lampard and David Vila duke it out under the watchful eye of new head coach Patrick Vieira. You'll have to wait until 2016 to catch the next season but we're certain with this illustrious roster it will be worth it.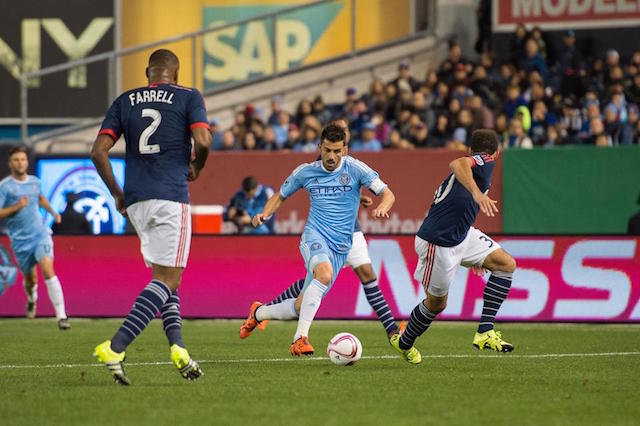 4. Cap of the day at FC Gotham
FC Gotham is a luxury sports bar "inspired by the comfort and warmth of the old British soccer club-houses." Indulge in bar food favorites such as pulled pork nachos, wings and fried hot dogs — you've definitely earned it. Oh and if you haven't gotten enough soccer-action, there are of course dozens of screens for you to watch the best European and American matches.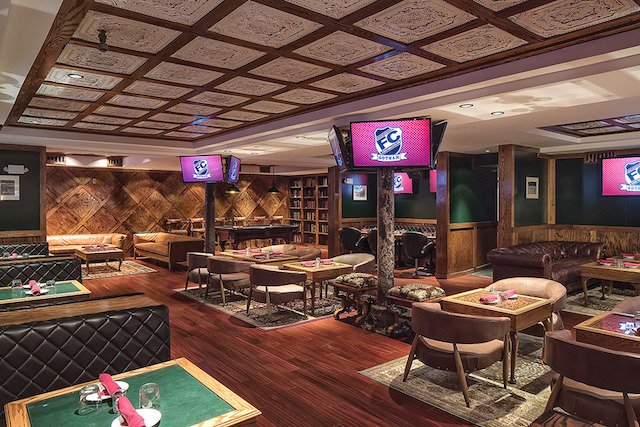 About the Author: Rana Good is a multimedia journalist with an ambitious goal of traveling to all countries in the world at some point in her lifetime. Originally hailing from Switzerland she's made NYC her home but takes every opportunity to discover new lands when she can.
Featured Vendor

Get Hertz Discounts
Subscribe to Our Blog!
Like Us On Facebook