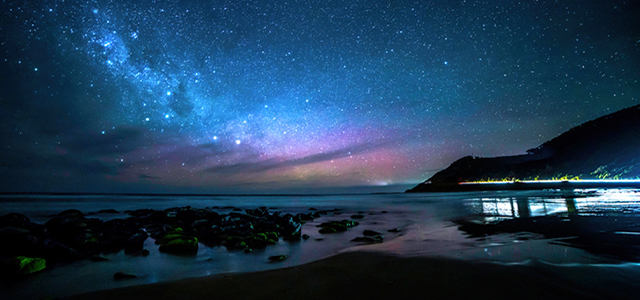 5 Must-Do Outdoor Activities Near Melbourne
Victoria's coastal capital, Melbourne, shines brightly with its stately 19th century buildings and tree-lined boulevards. Along the Yarra River lies Federation Square, bursting with bars, restaurants, and plazas for cultural events. Pristine beaches are just a train ride away. But there's more to explore in the surrounding areas, and it's easy to catch a day tour that takes you to stunning vistas, towering trees, and adorable animals. Here, we offer you five amazing outdoor activities you can't miss on your adventure Down Under.
1. The Great Ocean Road
One of the most popular coastal thoroughfares in the world, the Great Ocean Road snakes the southern coastline, spanning 150 miles from Torquay to Port Campbell. Mile after mile of dramatic views of waves crashing on empty shores greet you on the four-hour drive. On your tour, you will likely stop by the village of Kennett River to catch a glimpse of koalas munching on the leaves of gum trees. Lunch will be in Apollo Bay, where you can dine overlooking a serene beach. Next on the agenda, you'll be captivated by the dramatic cliffs and limestone stacks at Loch Ard Gorge just a few minutes from the famed Twelve Apostles in Port Campbell National Park. Its story is just as scintillating. When the eponymous British clipper ship ran aground near Muttonbird Island in 1878, the two teenage sole survivors took shelter at the Gorge, now named after the ill-fated ship.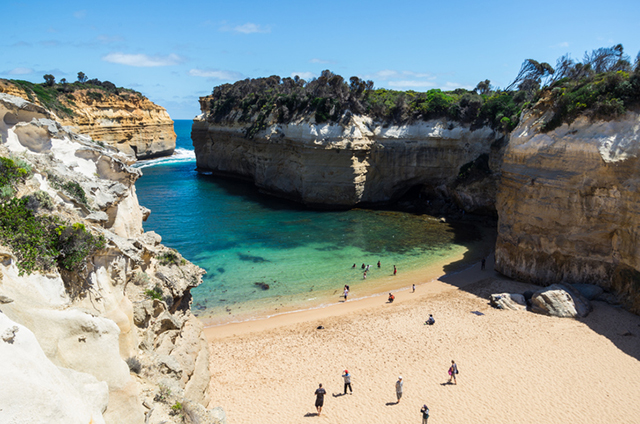 Photo Credit: © iStock/NilsBV
2. Twelve Apostles
No road trip on the Great Ocean Road is complete without stopping to admire the Twelve Apostles. These striking limestone rock formations, once part of the coastline, now stand tall as guardian angels in the sea. The harsh and extreme weather conditions from the Southern Ocean eroded the rocks over millions of years into craggy pillars, more than 60,000 years old, and the process of nature is never complete. Today, only nine of the pillars remain, seven of which can be seen from the western platform and the other two by looking east. Take a stroll along the cliff top or follow the winding beach trails, but be sure to grab a hold onto your buddy (or a rail) as the winds can get pretty fearsome.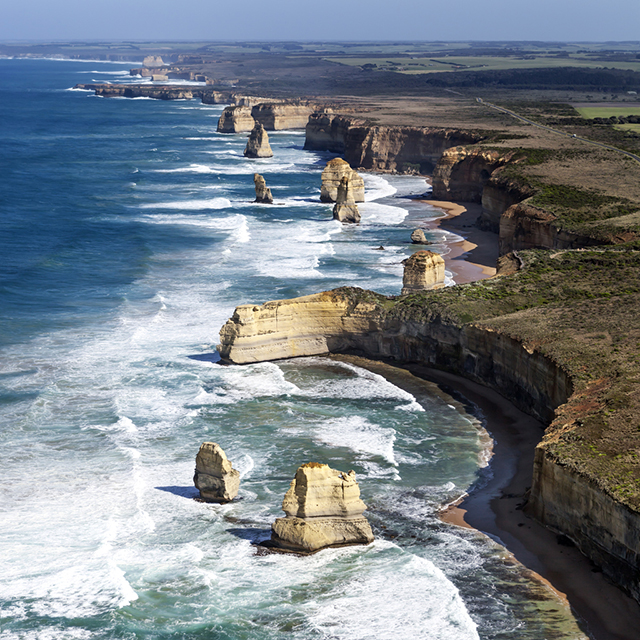 Photo Credit: © iStock/robynmac
3. Grampians National Park
Whether you make it a part of your Great Ocean Road tour or go on your own, hiking in Grampians National Park is highly rewarding. Proclaimed a National Park just 30 years ago, the Grampians are a series of five sandstone ridges with steep slopes situated 160 miles west of Melbourne. In 2006, the Park was included in the Australian National Heritage List as one of the richest indigenous rock art sites in Southeastern Australia. When you are hiking to the top, you'll find yourself surrounded by a sensational series of sandstone mountain ranges and remarkable, stacked rock formations unlike any other in the world. Visit during Spring and you'll be amazed by the spectacular wildflower displays and impressive waterfalls. The park is also home to indigenous wildlife, including kangaroos, koalas, emus, and more!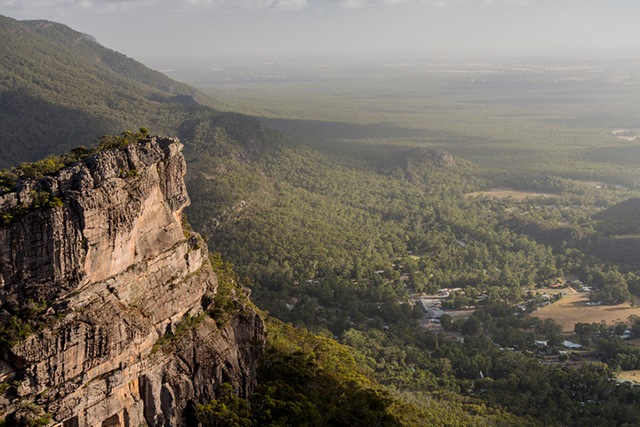 Photo Credit: © iStock/Wyco
4. Phillip Island Penguin Parade
The most popular attraction in Melbourne has everything to do with the smallest penguin species in the world, and their daily march from the sea to their loved ones waiting ashore. It's not just their relatives who are waiting. Every evening, hundreds of animal lovers flock to Phillip Island to catch the penguin parade. Located 90 minutes from the city, the natural procession is a phenomenon featuring fairy penguins waddling towards their sheltered homes hidden among the dunes. You can hear their calls, get close enough to touch (not recommended), and witness wildlife like never before. Up in the undulating hills, you can spot all kinds of wallabies and 'roos hanging out with their young. It's truly a nature lover's paradise!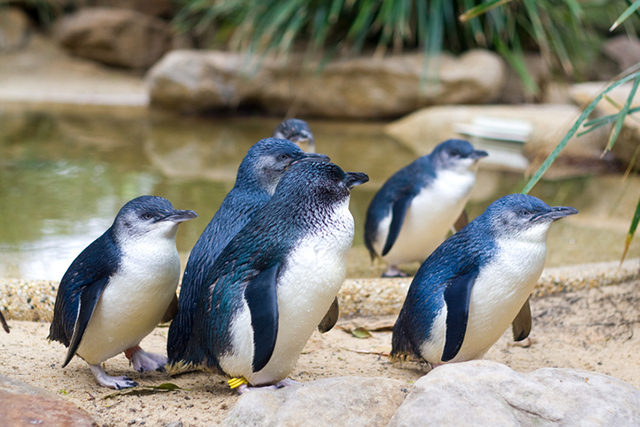 Photo Credit: © iStock/tiger_barb
5. Yarra Valley Balloon Flight
An hour drive from Melbourne lies the world-class Yarra Valley. While it's known for fine wines and guided vinicultural tours, the best way to experience the magical hillsides and verdant vineyards is from the basket of a hot air balloon at sunrise. Just make sure the captain isn't sipping some wine on the side! After a memorable morning of ballooning in the Valley, a sumptuous sparkling wine and a gourmet a la carte breakfast awaits at Rochford Wines or Balgownie Estate. Take home a beautifully presented flight certificate and souvenir pack for a keepsake of your voyage.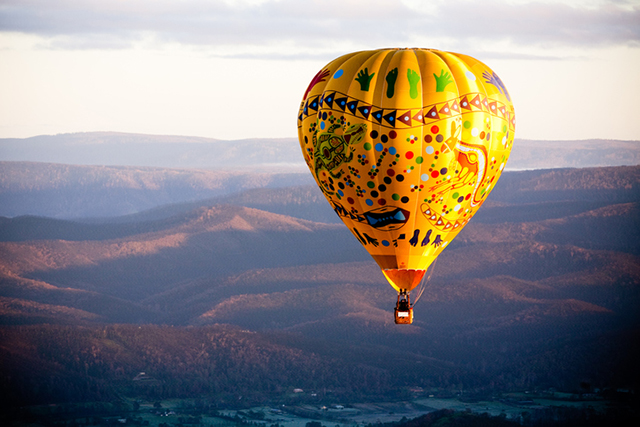 Photo Credit: © iStock/FiledIMAGE
Whether you want to get up close to native wildlife or dirty up your hiking boots, Australia never disappoints. Bring your sense of wonder and savor the urban delights of Melbourne and the natural wonders of South Australia on your next adventure!
Main Image Photo Credit: © iStock/idizimage
About the Author: Lavanya Sunkara is a writer based in New York. Her love of adventure has taken her all over the world from Australia to Zanzibar. When she's not traveling, she's hiking with her dog, and planning her next getaway. Follow her on twitter @Nature_Traveler. Read her articles at www.nature-traveler.com.
Featured Vendor

Get Hertz Discounts
Subscribe to Our Blog!
Like Us On Facebook