3 Places That You'd Never Think I'd Recommend Visiting, But Am
As a travel writer, and someone who travels full time, visiting places all over the globe, a day doesn't go by where I'm not asked, "What's your favorite place you've been?" Most realize immediately, after seeing the expression on my face, that I am not going to be able to answer that question, mostly because, I'd have to break it down into categories and then sub-categories, until I was able to at least list out 10 destinations, due to the fact that I've enjoyed so many places during my travels, and narrowing it down to one, would be impossible. I'm also asked often to recommend places to visit, and that list can be exhausting, because again, there are too many amazing places to list off. So, what I thought might be fun would be to recommend three places that one would never expect me to recommend, and I'll state my case for each one, starting with one so obvious that you might think my credibility is on the line, but trust me on this one, as well as the other two – I wouldn't steer you wrong.
Paris
That's right, I said Paris. Most in my business would panic if they had to go to Paris to find a story to write about, mostly because that story has most likely been written…several times. Paris is one of those destinations that many dream of visiting, and when they do, they most likely see it the same way every other person who has been before them has. There are of course mandatory iconic locations within the city that one must experience, but there is so much more to Paris outside of major tourist attractions. Paris is a city where you need to experience it like a local, and the only way to do that is to immerse oneself in the city, and find yourself a local to help you out! There's a fun (newer) company in Paris,
Rue Amandine
, that creates bespoke Parisian vacations for couples, friends and families, offering travelers the opportunity to live like ridiculously plugged-in locals. The company offers personalized assistance with lodging, dining, private transportation, day trips, personal shopping and literally anything else one might need, including babysitters, for possible date nights during the trip. There is so much to see in Paris, but seeing it through the eyes and with the help of a local, will create a trip that will not imitate the typical Paris vacation.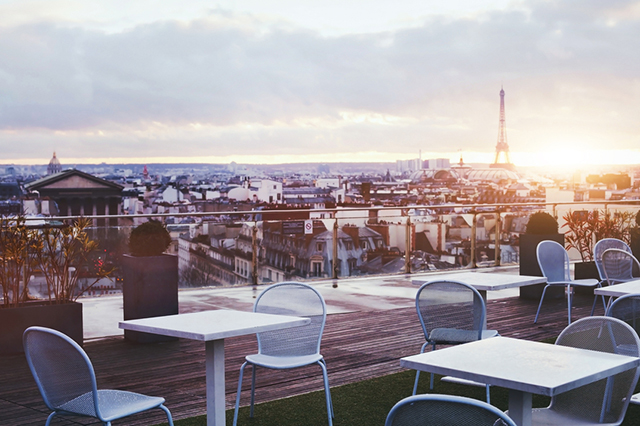 Photo Credit: © iStock/anyaberkut
Oman
Now that I've hit you with the city of Paris, I'm going to toss in an entire country, and one in a region of the world that might be troublesome to some. Here's what I have to say about traveling to the Middle East – just do it. It's easy to watch our news media and panic at the thought of visiting a dangerous region of the world, but the reality is, not everywhere in that region is dangerous, and Oman has always been a very welcoming and safe country – just ask the Brits that treat the country as their go to getaway. The first time I landed in Oman, I was approached by a few immigration officers during the entry process, and I was so worried that I had done something wrong, when in reality, they were mostly interested in where I was visiting from and wanted to make sure that I knew the best places to visit. That might be something that happened to just me, but it did show me the kindness and openness of the Omani people, and throughout my visit there, everyone I met was just like those immigration officers, nice. Oman is a big country and there is so much to see. The beaches of Qantab, the mountains of Bilad Sayt, the wetlands of Lansab, the camels and history of Adam, the theater, culture and sports or Liwa Province, the architecture of Al-Ghubra, the castles of Taqah, the seaside resorts of Dibba Al-Baya, the markets of Seeb and Bawshar, the canyons, hiking and mountains of Wadi Bani Awf and the city of Muscat where there are museums, an amazing souk and the massive Sultan Qaboos Mosque – to name a few. What I just listed is about 1/4th of the places that are highly recommended for tourists to visit in the country, which means the country has a lot to see and do.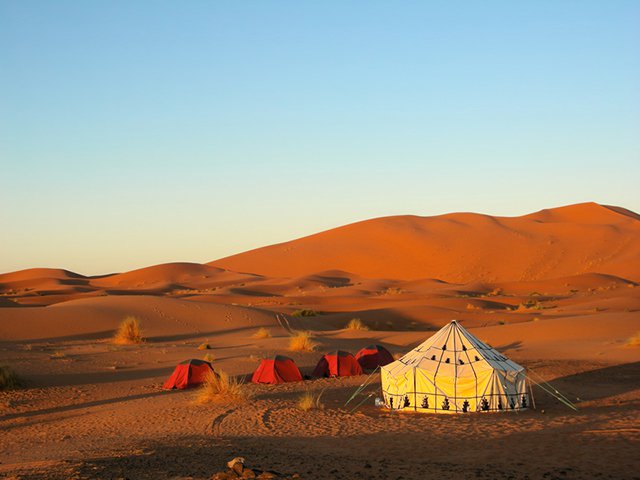 Photo Credit: © iStock/Studio_3321
Louisville, Kentucky
From the city of love to the Middle East to Kentucky, that's right, Kentucky – I mean, I am trying to shock you a bit. Known best for the Kentucky Derby and its production of bourbon, this city is now surprising visitors with its unexpectedly hip scene. From fantastic culinary options to unique shopping and attractions, the city is broken down into various small neighborhoods, each with its own appeal, and that's why it's one of my favorite places in the country. I love when I stumble upon a city that I would have never thought to visit and end up falling in love with it. It's only a matter of time before NYC, LA and SF are no longer the only cool places to live and visit, and Louisville is one of the cities proving this. The distinct neighborhoods are what sold me on Louisville. The East Market District has been dubbed "NuLu" (or New Louisville) because of its major rebirth in recent years. The neighborhood is a mix of art galleries, boutiques, specialty stores, and farm-to-table-focused restaurants. One of Louisville's oldest neighborhoods, Butchertown is experiencing a renaissance of late with new distilleries, dance clubs, trendy restaurants, and Bourbon Country's only brandy distillery, Copper & Kings. The Highlands area is as eclectic as it is charming. Here you'll find Victorian homes and turn-of-the-century architecture along quiet streets, as well as vintage clothing shops, antique stores, tattoo parlors, and a bounty of bars and restaurants. Louisville, Kentucky might not have ever been on your radar, but it should be.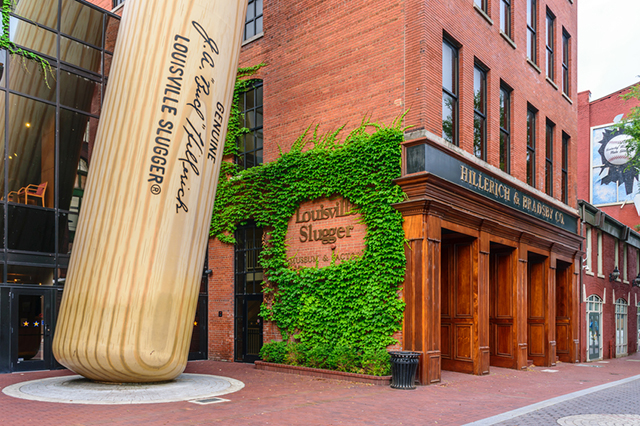 Photo Credit: © iStock/Thomas_Kelley
Main Image Photo Credit: © iStock/Pinkypills
About the Author: David Duran is a Brooklyn-based luxury, hospitality, culinary, and overall freelance travel writer who contributes to such publications as Fodor's, Travel + Leisure, Destinations Weddings & Honeymoon, and Caribbean Travel + Life, among others. When not traveling 20-25 days a month for his work, he spends his free time planning more travel! To read some of his work, check out his online portfolio, and follow him on Instagram and Twitter at @mrdavidduran.
Featured Vendor

Get Hertz Discounts
Subscribe to Our Blog!
Like Us On Facebook