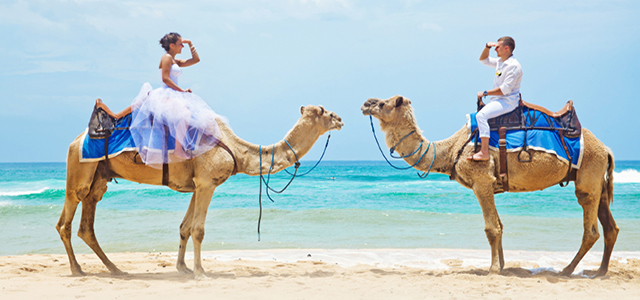 10 Beautiful Places for an Alternative Honeymoon
When the sun has set and your beautiful wedding is over, you might want to make a beeline for the beach – any beach! But this is an incredible opportunity to see the world with the love of your life and go anywhere you wish. Of course there can be some fruity cocktails involved no matter where you go. However, thinking outside the box can lead to some incredible memories that will last a lifetime in a new and alternative destination.
Taiwan
China's island neighbor has a lot packed into little land space. Honeymooners can land in the bustling capital city for some soup dumplings in a cozy café, then head to the coast for a rugged beach escape. Inland is Taroko National Park, which looks like Hawaii with green, craggy peaks and winding roads. There's a spa retreat hotel inside the national park that caters to couples with luxury treatments and fine dining. This is surrounded by tea farms, tiny villages and incredible scenery for hiking. Newlyweds will discover living in the lap of luxury at giant urban cities like Kaohsiung and tranquil environments at the nearby Fo Guang Shan Monastery.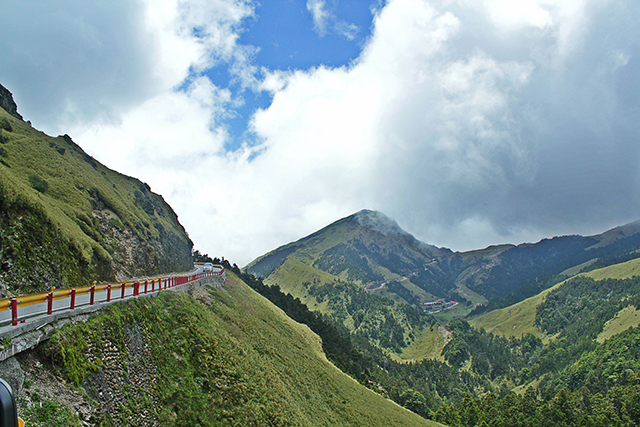 Photo Credit: Eileen Cotter Wright
Mazatlán, Mexico
Tons of couples head for Mexico's eastern coast to enjoy all-inclusive in Cancun, Cabo and the Riviera Maya. For something a little more authentic and unique, head for the west coast instead. In the Sinaloa region there is a city called Mazatlán that has plenty of luxury resorts, plus a little something extra. Cobblestone streets in the historic part of town are close by for shopping, local spa treatments and incredible cuisine. Get up close and personal by splitting some street tacos with your new spouse, or try paragliding on the beach. If you are there during the Day of the Dead celebrations in November, they have some of the best processions and parties in the country.
St. Lucia, Caribbean
How do volcanic black sand beaches sound? The island of St. Lucia does not have the postcard turquoise beaches that other Caribbean hotspots have, but it certainly has character. There are opportunities for champagne dinners on the beach, snorkeling and all the wonderful honeymoon perks you're looking for, with beautiful towns, mountain ranges and wild mango trees to boot. Indulge and stay at one of the best resorts in the Caribbean, which offers a private infinity pool in the room overlooking the Grand Piton twin peaks.
Southern Spain
Madrid and Barcelona are gorgeous but can be cliché. Venture south instead and be fully immersed in Spanish culture with the love of your life. Cities like Seville have cozy little flamenco bars, tapas joints and the largest gothic cathedral in the world. Grenada has a Moroccan feel with tea houses and the Alhambra Palace. Along the beaches, sun shines all year round and the sherry flows like water. This can be ideal for younger couples too, as the crowd is often twenty-something catching rays and enjoying the outdoors.
Algarve, Portugal
Just next door to southern Spain is a region of Portugal that deserves a mention of its own. The coast is famous for giant land masses and cliffs, plus crystal blue waters and harbors. Go into the mountains to explore tiny towns like Loulé with whitewashed churches and interactive handicraft classes you and your new spouse can take together. Clink wine glasses by night to celebrate your new life together in open air cafes.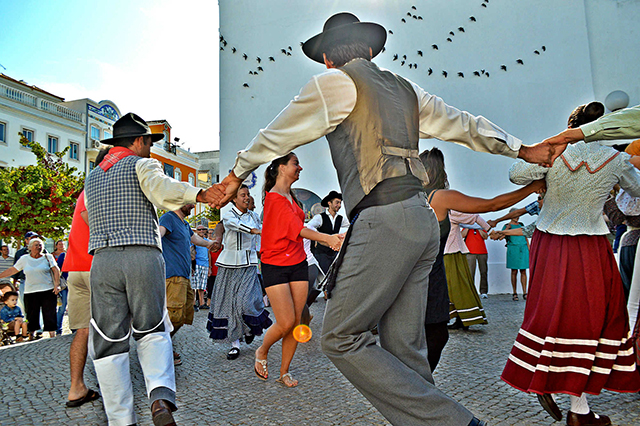 Photo Credit: Eileen Cotter Wright
Cornwall, England
Adorable seaside towns and stunning cliffs all make for a romantic honeymoon destination. A few hours outside of London, reached by car or train, is England's southwest coast that welcomes those in love to relax and unwind. Tour King Arthur's castle, explore Merlin's cave or catch some waves in the surf town of Newquay. Choose a spot like Gorran Haven for the best fish and chips around, plus a luxury hotel at the hop of the hill.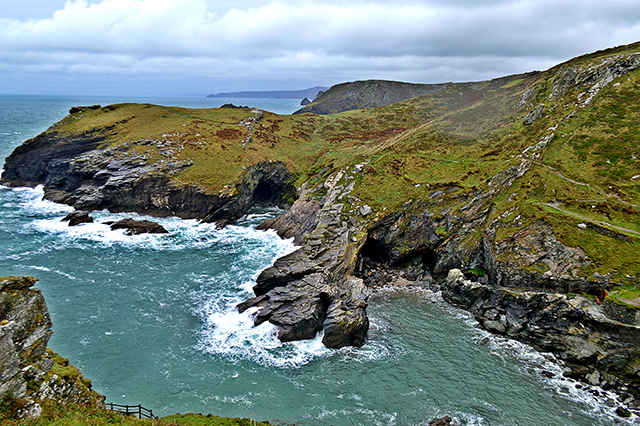 Photo Credit: Eileen Cotter Wright
Fredericksburg, Texas, U.S.A.
Sonoma and Napa can be lovely, but overrated. Skip the snooty wine tasting and get real in Texas. There is a vibrant wine country in and around Fredericksburg in the center of the state. With more than 80% of this Texas-produced wine bring drunk in Texas, not many outsiders even know about it. But now that you know, you can tour vineyards and wineries then stay in a converted airplane hangar right on the air strip. There's also an impressive WWII museum, country music bars and tons of local shopping.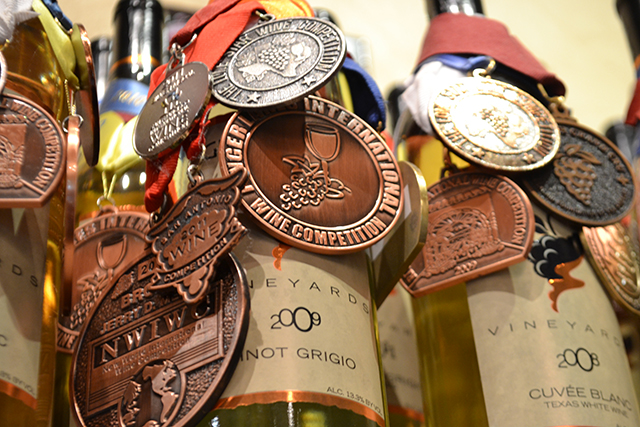 Photo Credit: Eileen Cotter Wright
Cape Cod, Massachusetts, U.S.A.
Quaint, classy and beautiful, the cape in New England is known to locals but not often on the radar for others. In the summer, there are countless colonial towns and beaches to experience, sprinkled with farmer's markets and lobster roll cafes open all day. Several resorts with gold courses and luxurious wellness services are available as well for high-end honeymoons. LGBT couples (and everyone else) can also head to the very tip and enjoy time in Provincetown, known for its lively scene and cute accommodations.
Key Largo, Florida, U.S.A.
Do Disney if you'd like, then hop in the car and drive as far south as you can! Key Largo and Key West are beachy, colorful and laid-back hotspots for couples on their honeymoons to indulge. You can score all the rainbow cocktails without the hype and take a getaway at your own pace. The quirky B&Bs, restaurants and entertainment are fun for social couples who love nightlife and warm weather.
North Island, New Zealand
If you haven't seen the unforgettable views of mountain and ocean meeting in New Zealand, you should check it out immediately. It can be a long haul for a honeymoon, but couples who have a good chunk of time can consider a Kiwi-themed getaway. Many go to the south island for its giant mountain range, but the north island is full of road-trippable coastlines, caving and hot springs. New Zealand is ideal for adventurous duos who love exploring and being outdoors.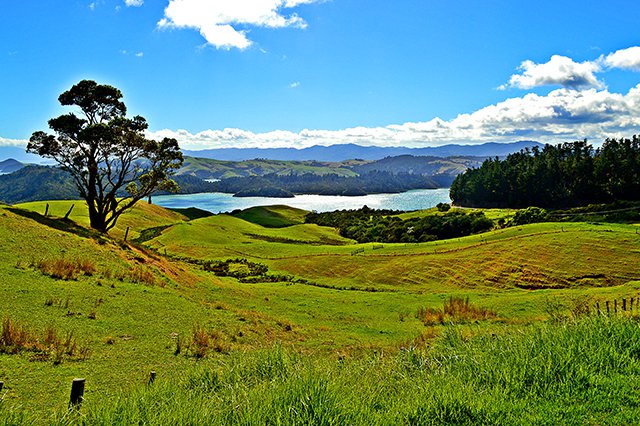 Photo Credit: Eileen Cotter Wright
Main Image Photo Credit: © iStock/LiudmylaSupynska
About the Author: Eileen Cotter Wright is a Boston, MA expat living in London, UK as a freelance writer and owner of group travel site PureWander.com. Despite losing her passport the first day she left her home country, she's continued to roam the earth with gusto for about a decade. You can keep up with her hot mess adventures on her personal blog CrookedFlight.com.
Featured Vendor

Get Hertz Discounts
Subscribe to Our Blog!
Like Us On Facebook