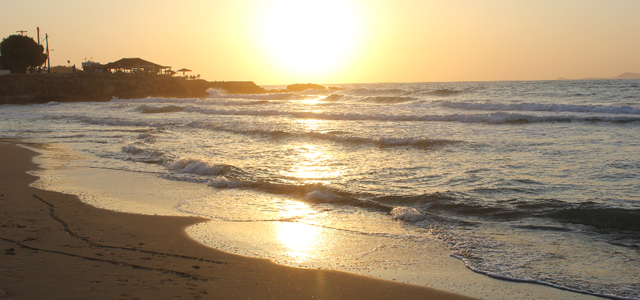 New Travel Coupons That Will Help You Plan Your Summer Vacation!
Travel Coupons have never been as popular as they are now. ABN Save's Summer Travel Discounts are taking over the season. After working long hours during the holidays and New Year's, it is now time to make this YOUR Summer. Everyone deserves a vacation. Our ABN Save members can get up to 20% off on hotels and rental cars by using our
2013 travel coupons
– now that's a deal! There's nothing like the feeling you get when you know you saved money on your trip. Planning a vacation shouldn't be stressful, it should be fun!
Get your Summer vacation checklist started!
We've seen it before: you're so busy with work schedules, meetings, picking up the kids, and walking the dogs that you forget to plan your trip. The next thing you know, you are forced to buy the things you need last minute and end up spending more money than you had to. Trust me – we feel your pain! ABN Save has everything in one place so you can spend your time efficiently. Take time today and browse through our travel discount codes and coupons and discover why 350 billion coupons are distributed every year. In just twenty minutes, you can compare discounts, book your arrangements, and save bundles.
Plan, Purchase, and Save
– that's my moto!  Wherever you are, wherever you're going, we'll take you there! If you're one of the 40% of Americans that decide where they're going on vacations based on deals they find on airfare, hotel stays, and rental cars, I suggest that you start there. From Intercontinental Hotels to Holiday Inn, Hertz to Budget Truck rental cars, and from Disney World to Universal Studios, you're guaranteed to find the best Summer Travel Discounts available on ABN Save.
Don't Be One Step Behind!
Did you know that Digital Coupons saw a growth of 11% from last year? Paper coupons are a thing of the past, something I constantly have to tell my grandmother who has a mountain of coupon booklets in her study. Most of the hotels in the world are chains. That means they have travel coupons! As an ABN Save member, you have access to hundreds of Digital Coupons for virtually any place you want to go. Planning your trip has never been so easy! 2013 is promising brand new Summer Travel Discounts like never before. From hotels, rental cars, resorts, and even last minute gifts, there are so many things you can check off your list. We at ABN Save know that life should be enjoyed! You are never too busy for a weekend getaway. Don't forget! Just because you are on vacation doesn't mean you need to stop working. With new technology, you can use your laptop just as if you were at your work computer. The difference now is that you will be working poolside in Las Vegas, at your favorite park in Chicago, or on the beach in Mexico. Signing up with ABN Save is completely free and if you ask our 120,000+ members, I'm sure they can't imagine what vacation planning was like without it. Everyone is trying to save money – ease your stress and save money for you and your business by getting the latest savings on things you are guaranteed to use. Happy Traveling!
Featured Vendor

Get Hertz Discounts
Subscribe to Our Blog!
Like Us On Facebook