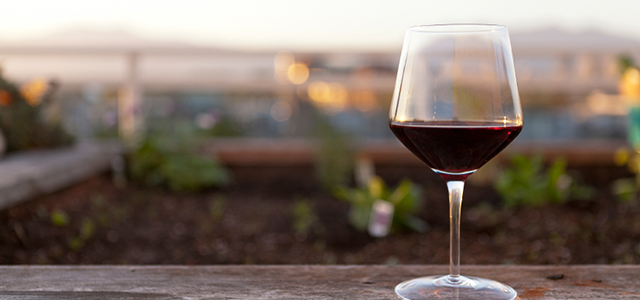 The Napa Winery Experience: 7 Can't Miss Tastings
When visiting California, for most, taking a trip to experience the beauty (and wine) of Napa Valley is one of the most desired things to do. The region is famous for its superb wines and visitors can't help but get caught up in the moment of going from tasting room to tasting room. With so many different options of places to visit for tastings, it's easy to overlook or miss some of the best. Luckily we've put together a list of seven tasting rooms that must be on your next Napa trip list. From the crowded but worth it, to the old school Napa experience, to the tech friendly winery of the future, to the wine pairing food truck, Napa has a bit of everything and if you can manage to visit all on this list, you will leave a Napa wizard, and feeling overly accomplished…just make sure to not do them all in one day.
1. Domaine Carneros
Founded by the noble family behind Champagne Taittinger, this winery is one of the most breathtaking in Napa. The heart of the winery is sparkling wines with distinctive styles ranging from the classic vintage-dated Brut cuvée to their luxury Le Rêve Blanc de Blancs, but they also make Pinot Noir. All of their wines proudly hail from the Carneros appellation, and 95% of their fruit comes from their estate vineyards. The Domaine Carneros château offers tableside service on the terrace or in the salon and tours/tastings are available by reservation.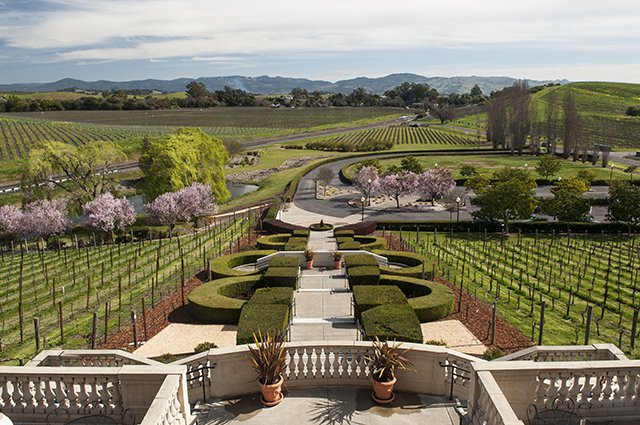 2. Round Pond Estate
This state of the art winery was completed in 2007 in an effort of the winemaker to be able to control every step of the winemaking process and to ensure consistent wines with each new vintage. Located on the Rutherford estate, the winery is surrounded by vineyards. Before you drive down the long stretch of straight road to get to the tasting room, pull over and snap an epic photo, as the driveway is stunning. Their cutting-edge approach includes hand-sorting the grapes twice, and fermenting and aging specific vineyard blocks individually to maintain their distinctive character. To further ensure quality, this time and labor-intensive approach benefits from the use of select technologies such as their winery's custom-built fermentors, which continuously regulate temperatures to the ideal level.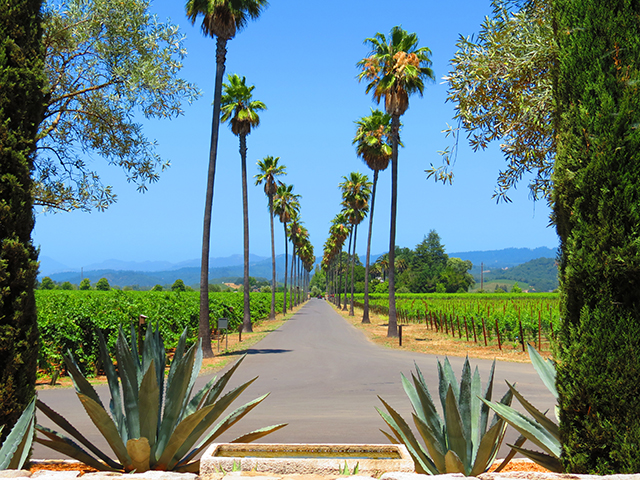 3. Cliff Lede Vineyards
Cliff Lede Vineyards was established in 2002 when Canadian born Bordeaux enthusiast, Cliff Lede, purchased a sixty-acre estate in the Stags Leap District of Napa Valley. Lede decided to name each vineyard block after some of his favorite rock songs and albums, which led to what is known today as the Cliff Lede Vineyards "Rock Blocks." The 25,000 square foot winery and cave system has a beautiful tasting room open to the public, but we recommend booking their "backstage" experience as it's more intimate and you are provided with a more VIP experience. In 2015, Cliff Lede Vineyards achieved both Napa Green Land and Napa Green Winery certification.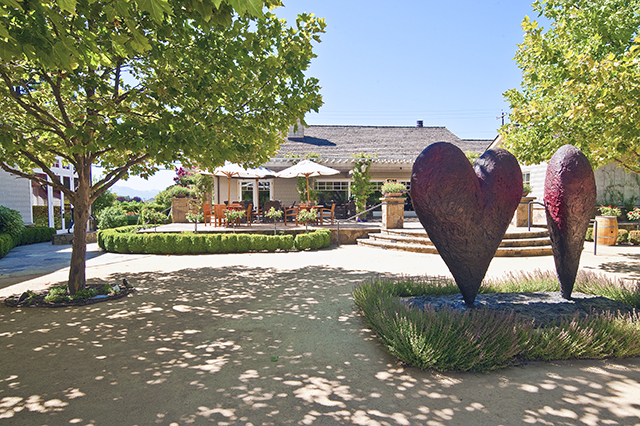 4. Clif Family Winery
We have all heard of Clif bars and products, but healthy snacks aren't the only venture for this family. Clif Family Winery is a combination of passions for cycling, wine and food. At Velo Vino, you can taste Clif Family Wines, enjoy a snack or an espresso drink, and embark on a world-class cycling excursion, all in the heart of Napa Valley. But the highlight here is the Clif Family Bruschetteria food truck which features a Northern Italian inspired menu of bruschetta, spiedini, salads, rotisserie chicken and sweet treats that make pairings so much more fun (and filling).
5. Pope Valley Winery
The Pope Valley Winery was founded in 1897 and a century later in 1997, the Eakle family purchased the historic winery and gave it a new life as Pope Valley Winery. In 2009, the next generation of Eakles stepped in to continue the legacy and currently siblings David Eakle (winemaker) and Diana Eakle Hawkins (general manager) are keeping the tradition alive while bringing the winery to the next level. This place is a bit of a drive out from the rest of the wineries in Napa, but the picturesque drive is well worth the time once you arrive to the winery, which seems to be frozen in time, with the original farmhouse still gracing the property. This is the authentic Napa experience and if you've ever dreamt of knowing what a visit to Napa use to be like, a visit here will help bring that dream to fruition.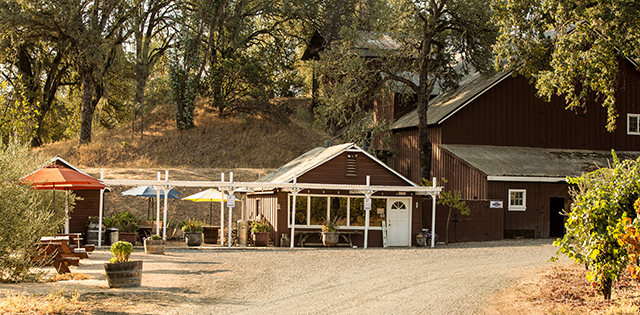 Photo Credit: Bob Rider
6. Mumm Napa
This is just one of those can't miss stops when in Napa. The lines can be long and the wait can be frustrating, but once you have your seat, sit back and enjoy the bubbly. Mumm Napa's roots can be traced back to GH Mumm, the leading international champagne brand in France and was established in California in the late 1970's. Their sparkling wines have been rewarded with accolades and awards over the decades and after a tasting here, you'll understand why. Pro tip: don't miss out on the Cuvée M Red, because if you've never had a sparkling red before, this is the one to have.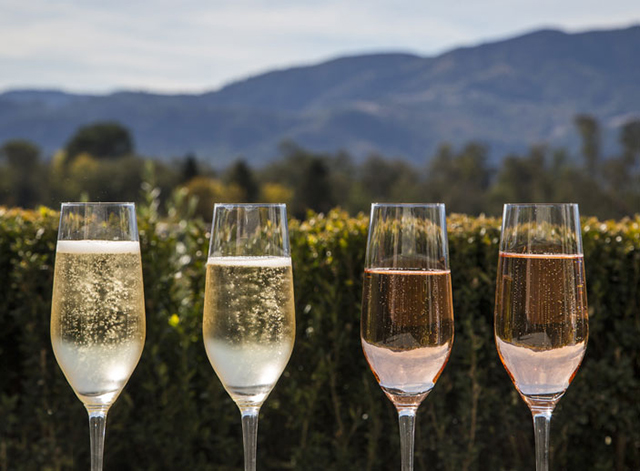 7. Cakebread Cellars
Founded in 1973, Cakebread Cellars has remained famous for its gracious hospitality. Tastings here are led by really fun staff, all who make you not only feel welcomed but generally are interested in helping guests learn more about their wines and wine in general. With 40 harvests under their belts, the once little winery is now being run by the second generation of winemaking Cakebreads and has become one of the most successful and respected wineries in Napa.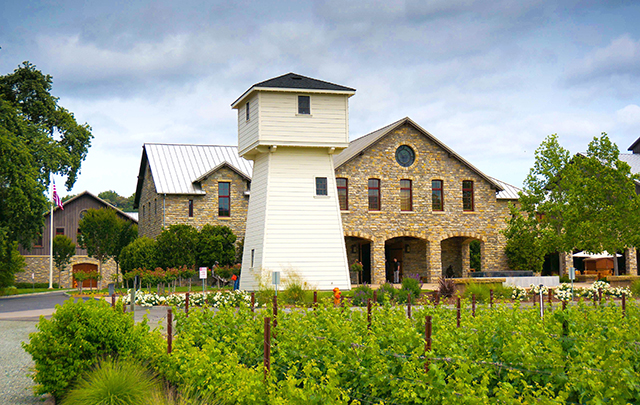 Main Image Photo Credit: © iStock/ardenish
About the Author: David Duran is a Brooklyn-based luxury, hospitality, culinary, and overall freelance travel writer who contributes to such publications as Fodor's, Travel + Leisure, Destinations Weddings & Honeymoon, and Caribbean Travel + Life, among others. When not traveling 20-25 days a month for his work, he spends his free time planning more travel! To read some of his work, check out his online portfolio, and follow him on Instagram and Twitter at @mrdavidduran.
Featured Vendor

Get Hertz Discounts
Subscribe to Our Blog!
Like Us On Facebook