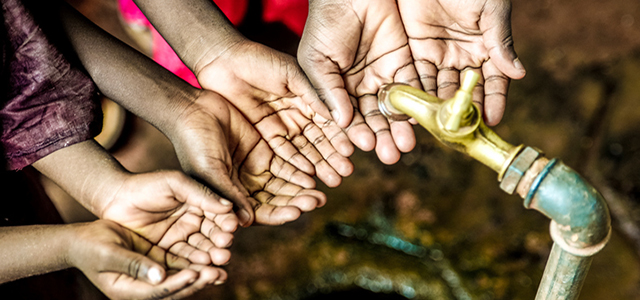 12 Volunteer Abroad Programs to Check Out
Sometimes a good way to see a different part of the world is by volunteering, making your travel even that more rewarding. What most don't know about volunteering abroad is that it comes with a price, an actual monetary price. The reason the programs come with costs is because at times, the work alone isn't enough to sustain the program. Additionally, housing and food are often factored into the money that is charged for your volunteer work. Although it may seem a bit odd to have to pay to volunteer, it's pretty standard practice nowadays. Before deciding on where to volunteer abroad, make sure to do your research. To help you out, we've compiled a list of 12 volunteer opportunities to check out.
1.
Founded in 2007 by Dan Radcliffe,
International Volunteer Headquarters
offers over 150 affordable volunteer trips to 28 countries in Africa, Asia, Europe, and Latin America. IVHQ has placed more than 60,000 volunteers overseas on projects ranging from teaching, to healthcare, to childcare, and more. Programs last one week to 24 weeks and start at $180.
2.
Founded in 1997 by Richard Walton,
Global Vision International
is an award-winning organization that provides volunteer and internship opportunities in Africa, Asia, Australasia, Europe, Latin America, and North America. GVI has sent more than 25,000 volunteers overseas on programs ranging from construction, to animal care, to education, and beyond with 95% of past volunteers stating they would want to travel with them again. GVI is unique from other volunteer programs in three ways: they operate their own volunteer projects to ensure real, sustainable impact on the ground; they provide 360 degree support before, during and after your placement; and lastly their alumni network provides increased access to higher education and career development opportunities.
3. Maximo Nivel
has programs that are very affordably priced, starting at just $595 (for one week) and appeal to a broad base of participants from high school students to graduate students and working professionals. Maximo Nivel was founded in 2003 and has hosted over 25,000 participants for its volunteer abroad, internship abroad, study abroad, Spanish Immersion, Teach English as a Foreign Language (TEFL), Semester Abroad, and High School Abroad programs. Maximo Nivel offers its projects in three countries in Latin America: Costa Rica, Guatemala, and Peru. Whether you're looking for a one-week adventure or a full gap year experience, Maximo Nivel is definitely worth checking out if you are looking for a high-quality, affordable, and enriching experience in Latin America.
4.
Founded by a brother-sister team,
Love Volunteers
is a low-cost international volunteer organization that provides meaningful, life-changing projects in over 34 countries around the world. Every year, thousands of Love Volunteers from all over the globe are placed into one week to 6-month projects in Central and South America, Asia, Africa, the Middle East, and Europe. Love Volunteers' volunteer abroad programs start at just $175 for a one-week placement along with a one-time $249 registration fee when you submit your application. Love Volunteers offers 120 community-based development programs in healthcare, education, sports and coaching, law and legal assistance, social services, engineering and architecture, special needs, construction, environmental protection and in many more areas.
5.
Volunteering Solutions
(VolSol) is an international volunteer organization that was started in 2006. Since 2007, they have hosted over 10,000 volunteers in projects across 20+ countries, including popular destinations such as Nepal, India, Thailand, South Africa, Peru, and Costa Rica. Volunteering Solution's volunteer projects are among the most affordably priced in the world, starting at $200 USD for one week.
6.
Agape Volunteers
is a UK-based non-profit organization that operates low-fee volunteer projects throughout Africa. Agape's project fee starts at USD $510 (GBP £330) and already includes the registration fee and travel insurance, making it one of the most affordable volunteer programs in the world. Oxford graduate, Guillaume Lefevre, founded agape Volunteers in 2011. The program offers volunteer projects in Kenya, South Africa, Ghana, and Tanzania with projects ranging from medical volunteering to coaching a football academy in Nairobi. Currently, Agape places hundreds of volunteers a year into schools, orphanages, clinics, hospitals, and community projects that they either own or fund.
7.
Naturally Africa Volunteers
(NAV) coordinates sustainable, community-centered projects throughout Kenya, South Africa, Malawi, Tanzania, Ghana, and Namibia. Their projects tend to run from two to twelve weeks and are perfect for volunteers who are seeking shorter-term opportunities in Africa. Naturally Africa Volunteers seeks to solidify its change on two levels-- by coordinating high-impact, well-researched volunteers programs and by supporting its international volunteers from the moment they join the project. NAV is dedicated to making sure that each international volunteer has the best experience possible and is able to work in close conjunction with communities across the continent.
8.
Projects Abroad
was founded in 1992 by Dr. Peter Slowe, and currently sends more than 10,000 people overseas every year. As a large and established organization, Projects Abroad volunteers and interns have the opportunity to assist with a wide-range of programs focusing on agriculture, teaching, sports, archaeology, and more, with projects open to teens, gap year travelers, university students, and professionals. Projects Abroad works with more than 600 staff to support volunteers in 27 countries throughout Africa, Asia, Eastern Europe, Latin America & the Caribbean, and the South Pacific.
9.
A Broader View Volunteers
was founded in 2007 by Sarah and Oliver Ehlers. Their team has sent more than 5,000 volunteers to 195 programs across 22 countries, and has raised and distributed more than $1 million in donations worldwide. A Broader View's goals are to provide developing countries with volunteer assistance while educating those volunteers about the communities in which they serve. Projects can include wildlife conservation, childcare, teaching, and more, and start from one week at $745, depending on the location and placement. Many of their projects are offered year-round, which provides you flexibility in terms of your start date.
10.
Founded by Michael Birnbaum,
ISL
's mission is "To support cultural awareness, service-based learning, and sustainable development projects through experiential and responsible volunteer travel programs that inspire local and global service." ISL has provided healthcare and other services worldwide for more than 20 years while giving volunteers experience in pre-health, pre-dental, medical, nursing, optometry, pharmacy, physical therapy, public health, and veterinary programs. Programs start at $995 depending on the project length and location.
11.
Since 2002,
ISV
has provided volunteer and adventure travel programs to more than 30,000 students across six continents. Programs range from conservation, to education, to infrastructure development and beyond, and in addition to ISV's standard volunteer programs, students are welcome to join for internships and college credit supported by more than 300 universities worldwide. Volunteer programs through ISV start at $3,695, depending on the location.
12.
Founded in 2004,
Global Leadership Adventures
provides teen and high school volunteer programs worldwide. GLA's programs focus on community service, cultural immersion and education, and exploration, and are open to students aged 14 to 18. Spring break, summer programs, and custom trips are available throughout Africa, Asia and the Pacific, Central America, South America, and the Caribbean.
Main Image Photo Credit: © iStock/Riccardo Lennart Niels Mayer
About the Author: David Duran is a Brooklyn-based luxury, hospitality, culinary, and overall freelance travel writer who contributes to such publications as Fodor's, Travel + Leisure, Destinations Weddings & Honeymoon, and Caribbean Travel + Life, among others. When not traveling 20-25 days a month for his work, he spends his free time planning more travel! To read some of his work, check out his online portfolio, and follow him on Instagram and Twitter at @mrdavidduran.
Featured Vendor

Get Hertz Discounts
Subscribe to Our Blog!
Like Us On Facebook