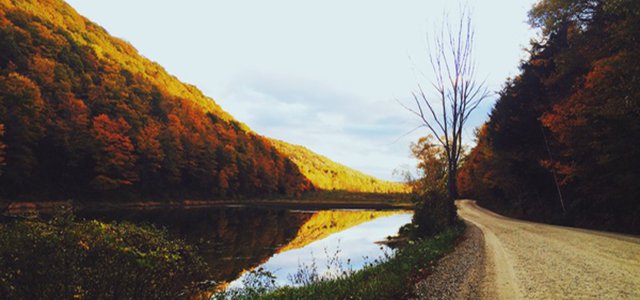 10 U.S. Destinations to Visit this Fall
Fall is here, and with this colorful season comes the urge to explore new horizons, whether that be far away or closer to home. Which direction should your GPS lead you? Here you will find the 10 most beautiful places in the United States to visit this fall.
1. Petaluma, California
Why go to Italy if you can find everything the good life offers on the same continent? 'La Dolce Vita' right in California. Petaluma is an undiscovered gem that is the home to McEvoy Ranch, a 500-acre estate that produces its own wine, olive oil and restorative skincare products. The place to wind down from everyday life and relax while the leaves are changing color.
2. Seattle, Washington
The best time to visit Seattle is from September to November. Summer marks the city's high season, meaning room rates rise and availability drops, while cold winter weather can deter even the most avid sightseers. Early fall, however, is a sweet spot for tourism: summer weather lingers as the crowds disperse, leaving plenty of hotel rooms (and lower rates) up for grabs.
3. New York City, New York
Whether you're planning to venture upstate in search of fall fun or opt to stay in the big city, New York gives you plenty of options. Really, when
can't
you go to New York? It's the city of all seasons. But if you plan your trip for autumn, you can catch the true splendor of Central Park's trees and get a head start on your holiday shopping in trendy SoHo. It's also right in the middle of the sizzling heat of summer and the numbing cold of winter: fall is a winning season in NYC!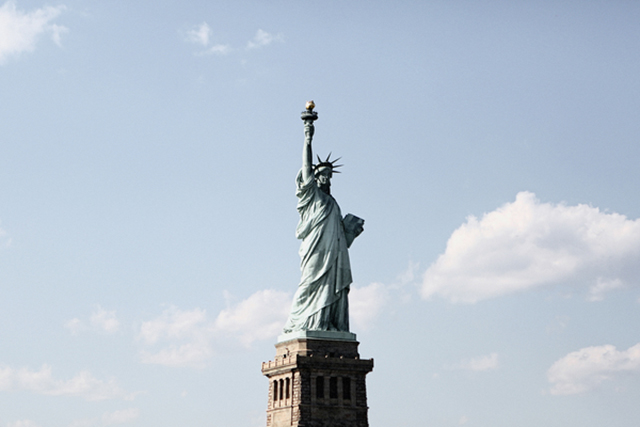 4. Vermont
It goes without saying that Vermont is one of the most well-known places in the U.S. when it comes to destinations to visit during the fall - especially in the central and southern parts of the state, the Lake Champlain Islands, areas near Burlington, and in the beautiful Green Mountains. Put it on your bucket list, now!
5. Jackson Hole, Wyoming
The summer crowds are long gone, the aspens are turning colors and there's a familiar crispness in the air. Thin sprinklings of snow have already dusted the mountains, yet ski season is still a month or two away. The cool fall weather in Jackson Hole is sublime. Autumn also ushers in a few festivals, plus you'll find plenty of opportunities to hike in Grand Teton National Park or go to the Granite Hot Springs.
6. Savannah, Georgia
Beautiful architecture, amazing comfort food and a distinct sense of southern hospitality are Savannah's major draws. Visit during fall to enjoy the season's music and film festivals. It's also a great time to hunker down in a historic B&B.
7. San Fransisco, California
With the tourists long gone, the off-peak season allows for easier navigating across the Golden Gate Bridge and down crooked Lombard Street. If you are traveling with kids, take a cable car over the city's steep hills to Ghirardelli Square for some chocolate.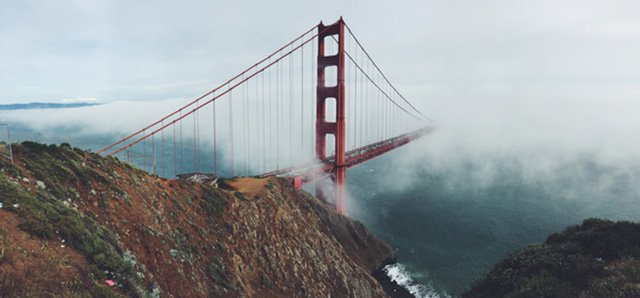 8. Boston, Massachusetts
A stroll down the Freedom Trail and through Boston Common feels wonderful with a little chill in the air. Fall weekends are perfect for leaf-peeping, so rent a car and head west along Route 2 toward Concord and Fitchburg to enjoy the season to its fullest.
9. Acadia National Park, Maine
Sprawling across the eastern coast of Maine, Acadia National Park is full of outdoor opportunities to enjoy in the fall. Hike, bike or take a leisurely stroll on Cadillac Mountain, Precipice Trail or along the Carriage Roads to admire the kaleidoscopic foliage.
10. Yellowstone National Park, Wyoming
Fall at Yellowstone will give you the opportunity of enjoying the National Park without having to hear people clicking their cameras next to you all day. Yellowstone is ready to show you its beautiful transition from summer to fall. However, be aware that fewer crowds can mean fewer available park amenities.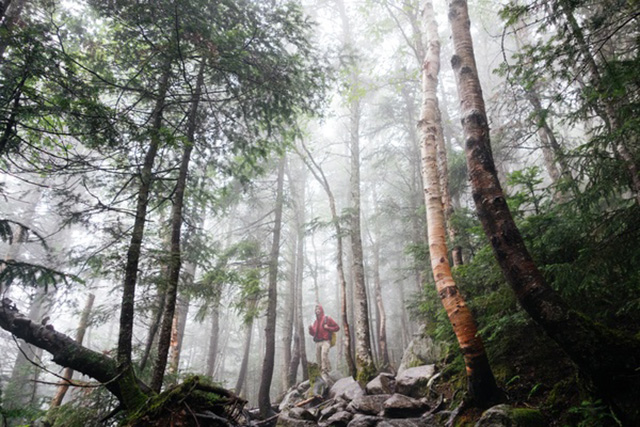 So, where will you travel this fall?
About the Author: Milou van Roon runs a Digital Media Agency called Explorista Media that is dedicated to making travel brands into online rockstars. She's hardly ever home in The Netherlands, and regularly abuses the European low cost flights under the excuse of 'blogging about it' on budget travel blog http://explorista.nl/en/. Be sure to follow her adventures on Instagram (@Explorista).
Featured Vendor

Get Hertz Discounts
Subscribe to Our Blog!
Like Us On Facebook