10 Reasons to Visit Cyprus
Sunny Cyprus; the country best known for stunning coasts, historical figures and all year round perfect weather – there are so many things to love about Cyprus! With such a rich culture and history, there's little wonder why Cyprus attracts millions of visitors from all corners of the globe. There are plenty of tourist attractions found in far flung places across the country; from the family beach resorts of Paphos and Protaras to the lively destinations of Ayia Napa and Nicosia. Whatever your holiday needs, Cyprus offers sun, sea and sand right in the heart of the Mediterranean.
1. Beautiful Beaches
A real Mediterranean jewel, Cyprus is perhaps best known for its array of stunning sandy beaches with their dramatic landscapes and crystal clear blue waters. From small, secluded coves to long stretches of coastline, the beaches in Cyprus have it all. Most of the beaches are awarded with the prestigious blue flag accolade, with fantastic facilities and excellent lifeguarding for maximum safety for visitors on holiday. The beautiful turquoise seas in Cyprus rival some of those found in more exotic locations, such as the Caribbean and the Maldives, and offer a natural paradise for sun seekers and beach lovers alike.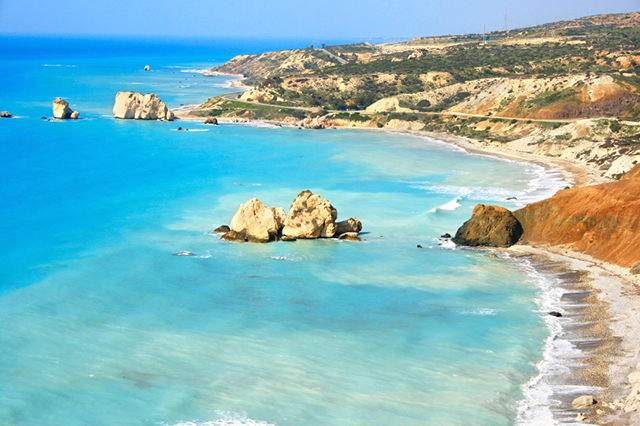 Photo Credit: © iStock/ruzanna
2. The Friendly Locals
Cyprus is a bustling holiday destination and is widely recognized for its friendly and welcoming locals. Cypriot towns are full of friendly shop owners and restaurant staff who go all out to make returning tourists feel at home year after year. Cyprus is also a second home for British and American ex-pats looking to retire to warmer weathers, and the friendly locals really bring out the warm and welcoming atmosphere that can be found all across the country.
3. The Excellent Cuisine
Closely related to the Greek and Turkish foods, Cypriot cuisine consists of a wide range of meats, cheeses, salads and fruits cooked in a variety of different ways. Meats such as pork or chicken are traditionally grilled over charcoal and are known as 'souvla,' named after the skewers on which they are prepared. Grilled halloumi cheese is also a famous delicacy, and is delicious served in crunchy green salads or on top of rich pasta dishes. Gyros is another popular dish; grilled lamb, pork, chicken or beef cuts are sliced and stuffed into pitta breads along with tomatoes, raw onions and cucumbers. Cypriot cuisine is traditionally very healthy and diets are full of protein, fiber and vitamins.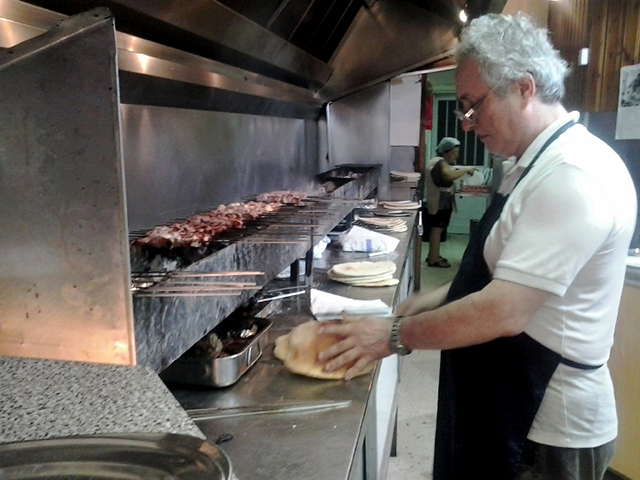 Photo Credit: © iStock/rosellacory
4. Its Lively Nightlife
As well as offering a quiet and relaxing break, Cyprus is also known for its popular nightlife in destinations such as Ayia Napa, Limassol and Paphos. There are plenty of pubs, clubs and cocktail bars with entertainment to suit all. Party capital Ayia Napa is one of the biggest destinations for nightlife in Europe, with nightclubs, festivals and discos all open until the early hours of the morning. Paphos and Limassol are a little quieter, but both offer a vast array of bars and clubs for those looking for a bit of nightlife. As a general rule, revelers tend not to go out before midnight and bars are often empty up until that time but come alive once the clock strikes twelve and the party gets started!
5. A Cultural Paradise
Cyprus is recognized for its religious celebrations and festivals of music, dance and wine that occur regularly throughout the year. The festival of the flood, Kataklysmos, runs every year fifty days after Easter and is celebrated as an honor of the Greek Goddess Aphrodite and is known as 'the day of the Holy Ghost.' The popular Wine Festival of Limassol takes place every year during September where, yep you guessed it, wine flows freely for up to twelve days – a wine lover's heaven! As for song and dance, flute or violin music often accompanies couples or groups dancing face to face wearing traditional Cypriot costumes.
6. Historical Points of Interest
Cyprus offers a wealth of history, with landmarks and points of interest to be found all across the country. Typically, the archaeological sites of Paphos Castle, the Tomb of the Kings and Kato Paphos Park are among the most popular tourist attractions. The stunning Kykkos Monastery and Church of Saint Lazarus are also high for tourism as well as the ghost town of Famagusta, a once wealthy city that was invaded by Turkish troops 40 years ago and has remained exactly how it was left ever since. With history even tracing its roots back to ancient Greek mythology, there's so much history to discover in beautiful Cyprus.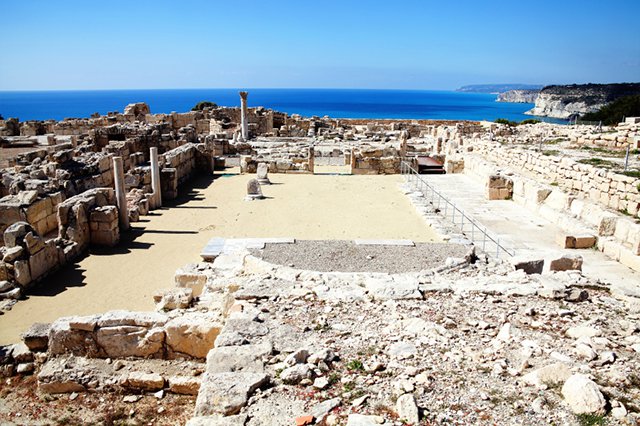 Photo Credit: © iStock/TonyBaggett
7. Scorching Temperatures
Enjoying a typically warm Mediterranean climate, Cyprus is abundant with sunshine all year round and is referred to as an 'island for all seasons.' Offering clear skies and hot weather in the summer months, with temperatures reaching as high as 35 degrees between July and September, and a mild climate during the winter months, Cyprus boasts weather for every occasion.
8. Excursions to Suit All
With its year-round pleasant weather and dramatic landscapes, Cyprus offers plenty for holidaymakers to explore. For those looking to experience local history and culture, head to the ancient Paphos Castle and climb to the top for stunning views across the entire bay and harbor. For a little bit of luxury why not take a boat trip aboard an elegant sea liner? Holidaymakers are treated to a truly memorable day or evening out on-board a fantastic vessel with live music, entertainment, fireworks, dinner and drinks. For those that are more adventurous, take a jeep safari into the Troodos Mountains for an epic action packed excursion or visit the beautiful Sea Caves in the ancient lost city of Famagusta to the north of the island. The list of adventures and places to explore is endless!
9. Wine Tasting Heaven
Ranking 37th in the world for total production quantity, the Cypriot wine industry is one of the biggest contributors to the country's economy through cultivation, employment and tourism. Traditionally, the history of winemaking in Cyprus dates back an incredible 6,000 years and its heritage is assumed to have spread to the nearby countries of Italy, France and Greece who are all famed today for their fantastic vineyards. Wine tasting is one of the most popular tourist attractions in Cyprus, with many resorts offering fantastic tasting tours and days out at a vast array of vineyards.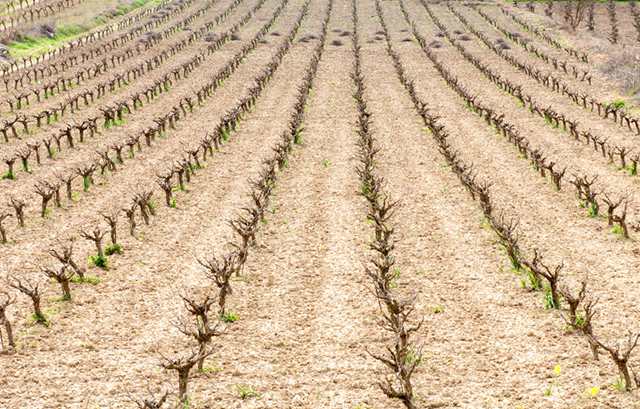 Photo Credit: © iStock/mpalis
10. It's the Real Life Love Island
What better way to celebrate an anniversary or special occasion with your partner than by taking a trip to one of the most romantic places on the planet. Up there with Italy and France, Cyrpus is ranked highly among sun worshipers and holidaymakers looking for a romantic getaway. Cypriot people are very passionate and love very deeply, and this is reflected in the intimate nature of family run cafes, bars and restaurants up and down the country. According to Greek mythology, the world famous Aphrodite's Rock in Paphos is the birth-site of the Goddess of Love and is one of the biggest tourist attractions in Cyprus. Legend has it that any person who swims around Aphrodite's Rock will be blessed with eternal beauty... be warned though, the seas are extremely rough and swimmers are advised not to enter the foaming waters!
Main Image Photo Credit: © iStock/Klemen Misic
About the Author: Jess is a 22 year old travel-obsessive, always planning her next adventure! She loves ticking iconic landmarks off her bucket list and has a particular passion for fun filled European city breaks. Follow her latest news over on her travel blog 'Journeys with Jessica.'
Featured Vendor

Get Hertz Discounts
Subscribe to Our Blog!
Like Us On Facebook