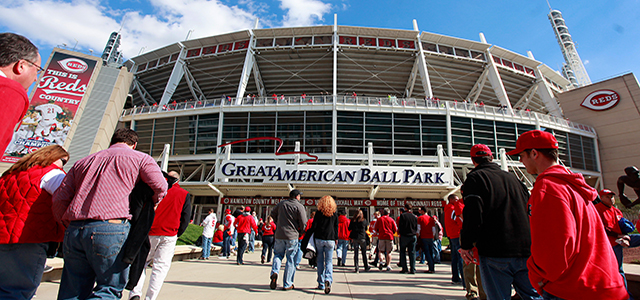 10 Reasons to Love Cincinnati This Summer
It's always funny how the cities we don't know much about or talk about, end up being pretty awesome, and Cincinnati is most definitely one of those cities. What once was a city known for internal turmoil, is now a thriving city with one of the best arts and culture scenes that rivals cities across the nation. Cincinnati has spent a lot of time and money redeveloping neighborhoods, adding public transport and making sure that they are attracting small businesses that understand the new direction of the city. Cincinnati is thriving, and has so many great things to offer…and it's time we all knew about it.
1. Variety of Hotels
There is no shortage of hotels in Cincinnati, and the options are unlimited. From historic properties like the
Hilton Netherland Plaza
with one of the most gorgeous public spaces, to the modern and up to date 21c Museum Hotel, a combination hotel and art gallery. And then there's the killer rooftop bar scene, one of which is at the 21c but the one that takes the cake is over at
Residence Inn Downtown
– with one of the best views of the city, including the ballpark and river.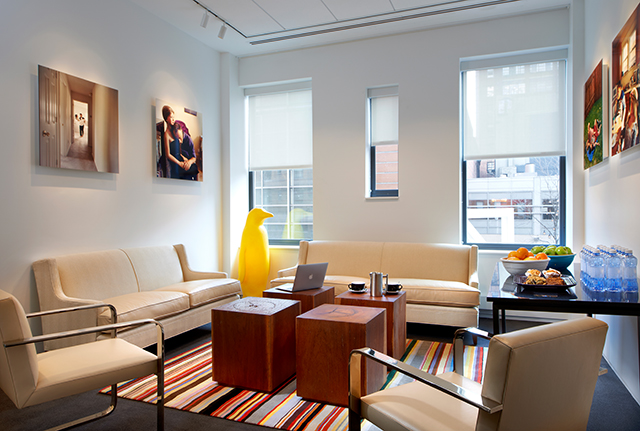 2. Brewery Explosion
The brewery scene in the city dates back decades, and the breweries currently dominating are
Rhinegeist
and
Taft's Ale House
, but there are plenty of options to keep you occupied, if beer is your thing. While Rhinegeist is focused on bringing an old brewery back to life, Taft's is located in an old Evangelical church, which makes drinking beer there a very holy experience.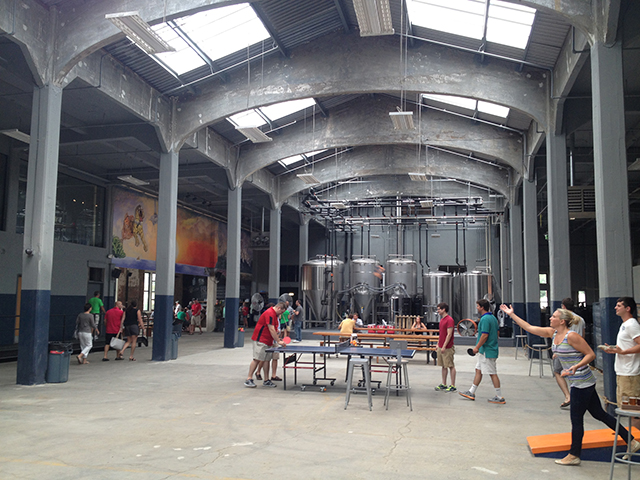 3. Craft Cocktail Scene
The days of blue cocktails and shooters are long gone, and the city is now quickly filling up with some seriously interesting options when it comes to drinking craft cocktails.
The Overlook Lodge
, modeled after the hotel from the movie, The Shining, is a modern take on a film classic, and provides an atmosphere to talk about while sipping on drinks. Over at
Japp's 1879
, the place that made craft cocktails cool in Cincinnati, the weekly cocktail chalkboard serves as a starting point but really, all you have to do is describe what you like to the bartender and watch them make you the perfect drink.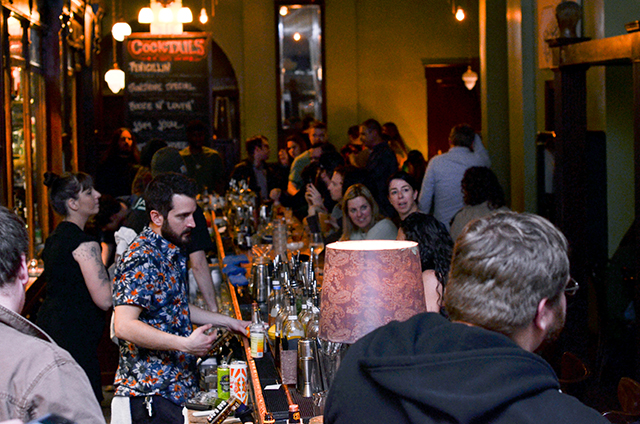 4. Rooftop/Underground Scene
The scene in Cincinnati might not be one that you know much about, but it's alive, active and just as amazing as anywhere else. It's very much a scene that you want to be a part of, or at least seen at. Two places that top the charts of where you want your photo taken are the
rooftop bar
at 21c Museum Hotel and the underground chic restaurant,
Soto
. Both are celebrity hotspots and are places that will make your Instagram followers jealous.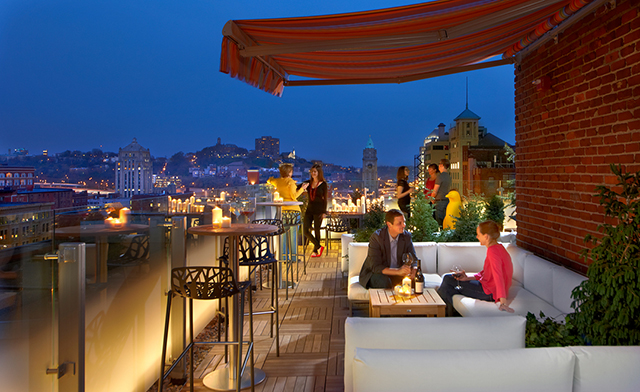 5. Riverfront Excitement
The city's riverfront has a lot going on for daytime as well as nighttime fun. The
Great American Ball Park
, home to the Cincinnati Reds, is one of the most iconic ballparks in the country, with one of the best views of the surrounding area. The
Smale Riverfront Park
has a bit of everything, from fountains, walkways, gardens and event lawns to playgrounds and restaurants, all for everyone to enjoy.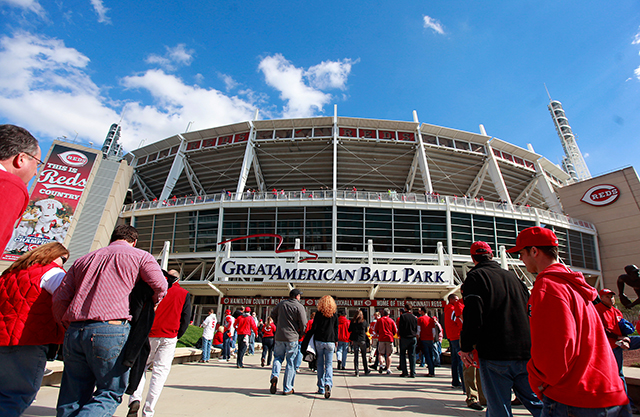 6. Car-Free Accessibility
It's been a long time coming, and although there was some minor pushback from some of the community, the Cincinnati
streetcars
are up and running, with more to come. They are helping take cars off the road and connecting people to more places around the city, what's not to like?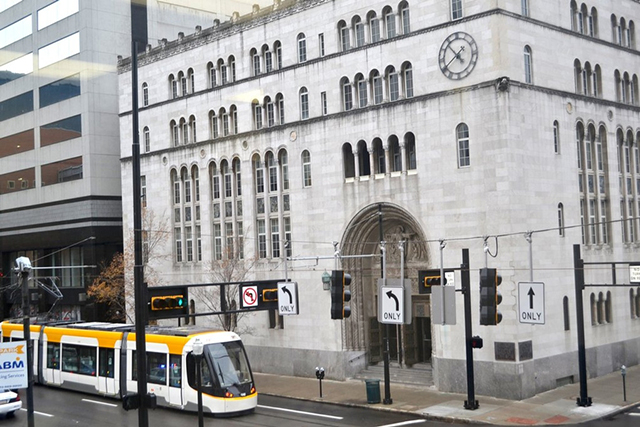 7. Music/Festival Scene
The music and festival scene in the city are intensely wonderful and beyond locals, people flock in to attend them. The
Bunbury Music Festival
, which takes place in the summer, is a 3-day, 4-stage music festival which most recently had artists like Florence + The Machine, Haim, Deadmau5, The Killers, Ice Cube and Grimes, along with many, many others. For more intimate concerts,
Fountain Square
has a summer lineup of local and up and coming artists that really bring the crowds in.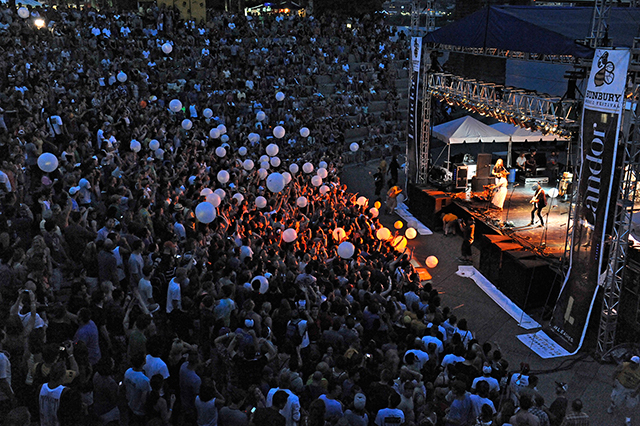 8. The Food
There's no question that the food game in the city is strong. There are amazing restaurants and chefs on every corner, and more and more places popping up all over the city. For fine dining,
Orchids at Palm Court
, located in the Hilton Netherland Plaza, is led by Chef Todd Kelly, and his Maine Lobster Salad is to die for.
Nada
is home to some super authentic and delicious Mexican food, not to mention pitchers of margaritas.
Salazar
is New American and makes for a great lunch spot, while
Boca
is upscale, modern and has a menu that will help anyone over-indulge. But the reality is that the city also has hole in the wall taco places and food trucks and super random spots that are just as great – making it a food lover's paradise.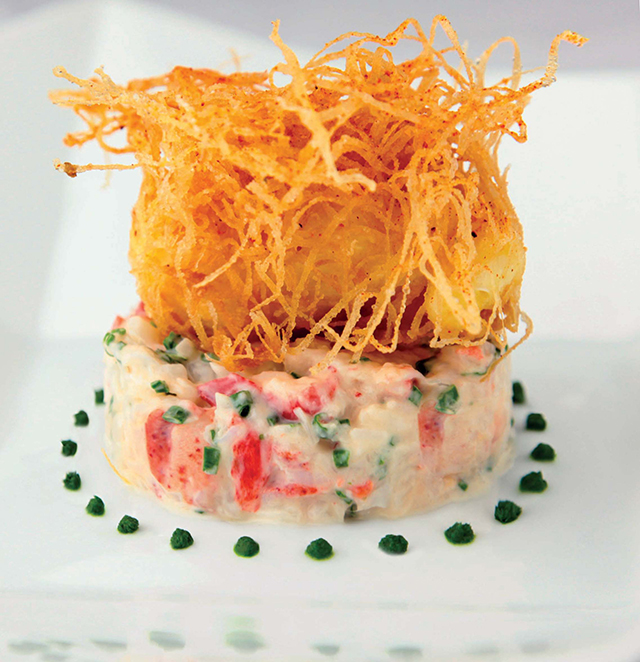 9. Washington Park
What once was a place that nobody wanted to be at, after undergoing a massive transformation, it's now the polar opposite – and is one of the more popular places to hang out in the city (at least during the summer months).
Washington Park
, directly in front of Music Hall (currently undergoing a massive transformation of its own), is a place to come with the family to chill out and cool down thanks to the interactive water park, as well as the place to get your Zen on during yoga in the park. The park is also home to the City Flea.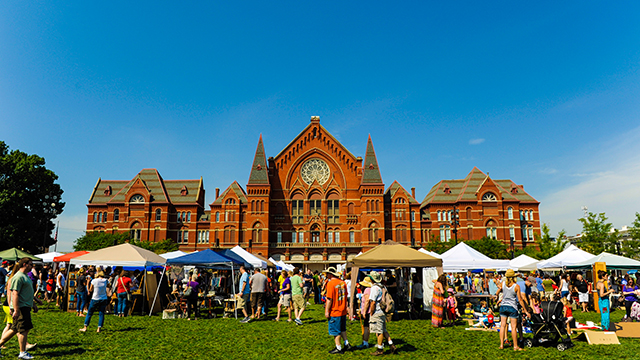 10. Over-the-Rhine
What once was a working-class neighborhood, and what is still considered to be the most intact urban historic district in the United States, the OTR neighborhood is also the most transformed area of the city. What once was the scene of unfortunate race riots, is now the hippest neighborhood to eat, shop and live in, and yes, it's been gentrified, but it's been done so respectfully, and what's currently there is a good mix of people, cohabiting an area together, and making it work. The shopping on Vine Street is where you'll find unique boutiques and even a vintage poster shop, and the eats are pretty much the best, especially with restaurants like
Senate
, where you can order gourmet hot dogs with creative toppings.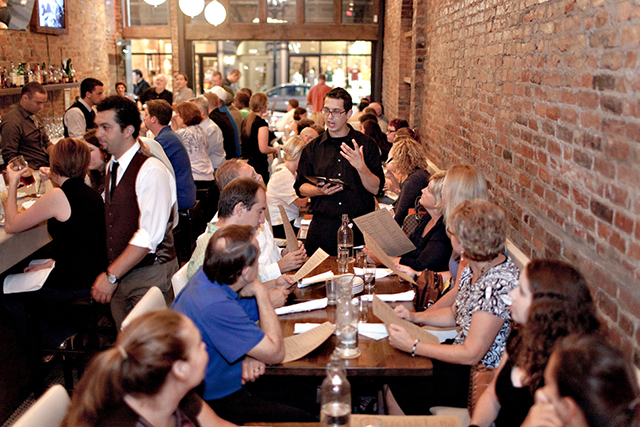 About the Author: David Duran is a Brooklyn-based luxury, hospitality, culinary, and overall freelance travel writer who contributes to such publications as Fodor's, Travel + Leisure, Destinations Weddings & Honeymoon, and Caribbean Travel + Life, among others. When not traveling 20-25 days a month for his work, he spends his free time planning more travel! To read some of his work, check out his online portfolio, and follow him on Instagram and Twitter at @mrdavidduran.
This post contains references to products from one or more of our partners. We may receive compensation when you click on links to those products. For an explanation of how ABN works, visit this page.
Featured Vendor

Get Hertz Discounts
Subscribe to Our Blog!
Like Us On Facebook