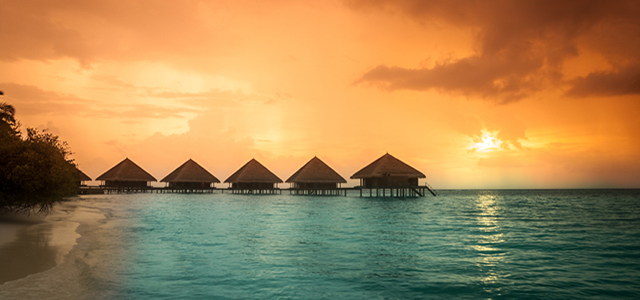 10 of Asia's Top Islands
Asia beckons visitors to see its awe-inspiring structures, explore its villages and modern cities, and enjoy the unique culture and traditions. With the majority of its territories enjoying eternal sunshine and tropical temperatures, Asia is home to a number of the best islands in the world.
From Japan to India, here Asia's top islands.
1. Aka Island, Japan
Part of the Kerama group of Islands in Okinawa, Aka-shima is Japan's little piece of island paradise with its rich waters, white-sand beaches, and subtropical climate. A favorite day-trip destination for those who want to take a break from the fast-paced Japanese lifestyle, Aka Island brings visitors back to the early days of Japan as a fishing community with a lush countryside.
Its healthy coral reefs makes diving and snorkeling top activities. Visitors can also tour around the villages of this small island and check out for Kerama deers.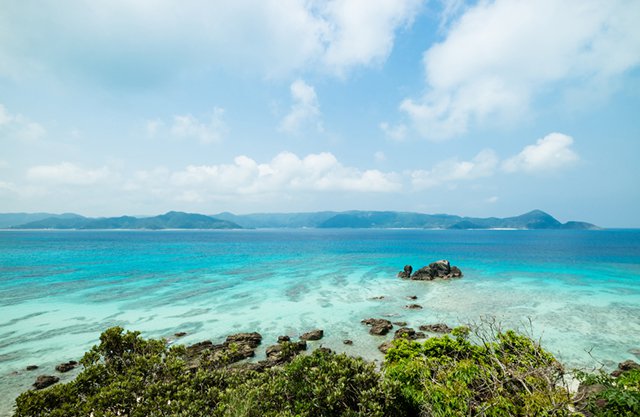 2. Bali, Indonesia
Indonesia's top tourist magnet, Bali has continued to lure visitors over the years. Bali seems to have something to offer every type of traveler; enjoy beachfront parties at Seminyak, get cultured at Ubud, play with the dolphins at Legian or find solace in the off-the-beaten-path towns. Diving, beaches, spa treatments, healthy dining and temple running are some of the things you can do in Bali.
Home to the most luxurious beach resorts to private villas with pools overlooking rainforests, Bali caters to all types of visitors from honeymooners to families on vacation.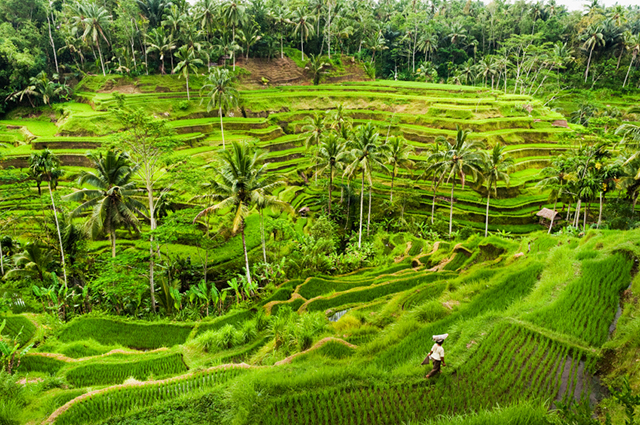 3. Boracay, Philippines
Rising above other island destinations not just in Asia but worldwide, Boracay has evolved from a rugged island into a world-class resort island. Its seven-kilometer main beach is famous for having the softest sand and dreamiest blue water.
Though some find it too commercialized, it is not hard to keep on loving Boracay with the finest and softest sand your feed will ever step on and an island with the most modern facilities and amenities. Visitors can enjoy lounging by the beach or engage in water sports like kite surfing.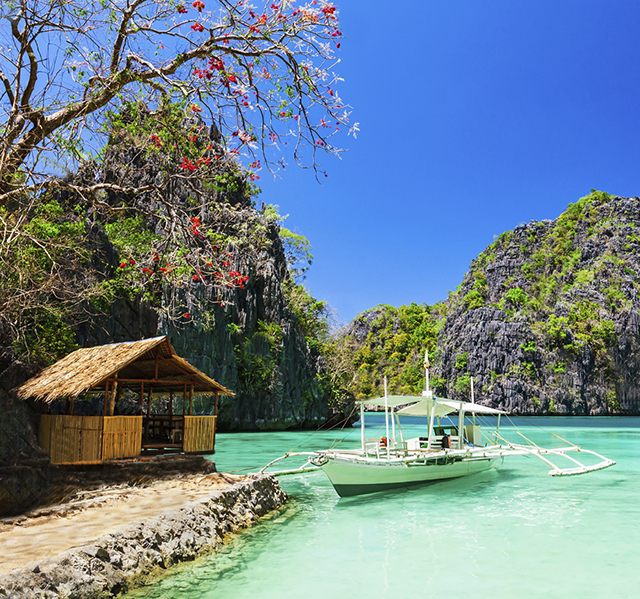 4. Coron, Philippines
Another Philippine pride, Coron along with its minor islets give a castaway feeling to adventurers even during its peak season. Coron sets itself apart from other islands in the Philippines with its dramatic karsts over teal waters such as that of Twin Lagoons where freshwater and salt water meet.
Philippine's poster child, it is home to the cleanest lake in the country, Kayangan Lake. Coron is also a top wreck diving spot.
5. Havelock Island, India
India is synonymous with grand mausoleums and temples but on its southern territories of the Ritchie's Archipelago is a secluded island for sun worshippers and honeymooners. Named after Henry Havelock, a British General, Havelock Island has a rustic vibe.
A top diving destination, one of its beaches, Radha Nagar Beach, has been named one of Asia's best beaches. While other beaches offer horseback riding, why not hang out with elephants by the beach?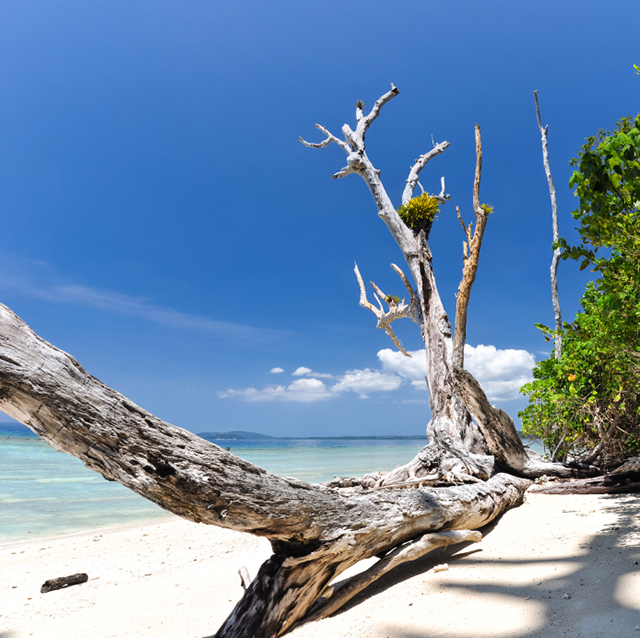 6. Jeju, South Korea
With its tropical climate and volcanic origin, Koreans consider Jeju Island their own version of Hawaii. Stunning beaches, waterfalls and rugged cave systems, South Korea's biggest island remains on top of the bucket list among locals.
Visited by 10 million tourists annually, Jeju is an hour away from Seoul by plane. With its fertile soil, stunning and picturesque sceneries as well as historical sites like Jeju Folk Village, museums, and a fortress, Jeju Island is a UNESCO World Heritage Site.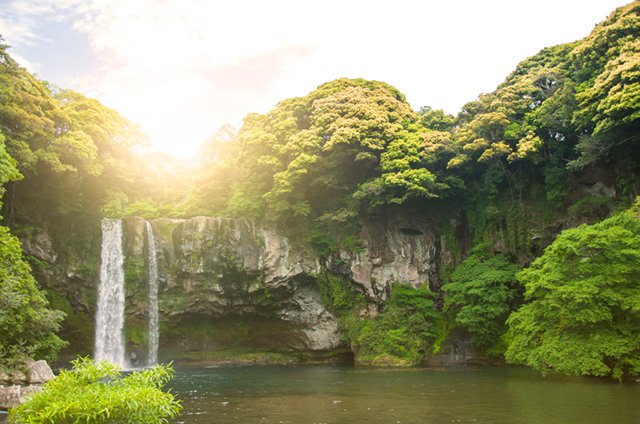 7. Koh Samui, Thailand
Been to Pattaya and Phuket? Looking for a new beach destination in Thailand? Koh Samui perfectly blends coconut-lined white sand beaches with dense rainforests resulting into a captivating setting. Posh resorts coexist with budget-friendly lodging with upscale visitors enjoying Koh Samui just like its growing number of backpackers.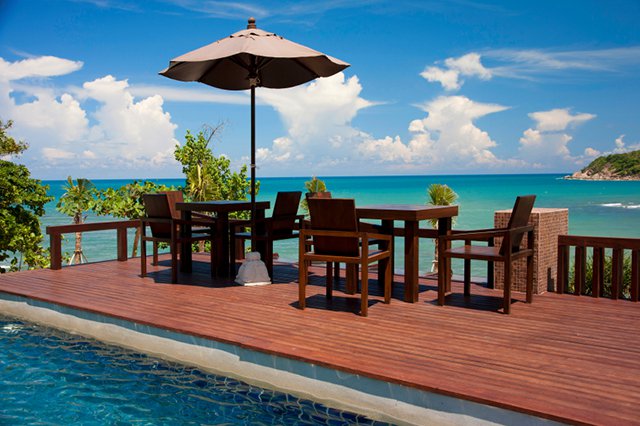 Its nightlife is both popular and notorious. Beaches cater to those who love beach parties or secluded lounging. For some cultural tours, visitors can visit the local temples.
8. Koh Rong, Cambodia
Cambodia is not all about temple complexes with international travelers starting to take notice of its secluded and underrated offerings. One of these is the island of Koh Rong. Still in its developing stage, spending a night or two on the island attracts those who want to get away from mass tourism.
Lately, there are a few bungalow resorts lined along its serene shores that really stand out. Koh Rong also takes pride to the fact that it has hosted a number of Survivor series. If you love secluded and remote islands in Asia, Koh Rong is the place to go.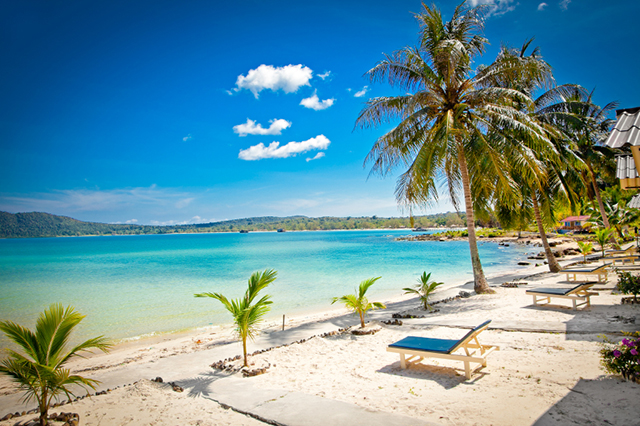 9. Phú Quóc, Vietnam
Vietnam's largest island located in the Gulf of Thailand is a 50-minute plane ride from Saigon. The island takes visitors to another place and is quite different from the usual and familiar sights of Vietnam.
Like Koh Rong, Phu Quóc's tourism is still in its infancy attracting adventurous and intrepid travelers. The island has plenty of beaches along with lush jungles for trekking and motor biking. Must-sees are Suoi Da Ban, home to natural forest pools surrounded with granite boulders and Suoi Tranh with its dramatic waterfalls.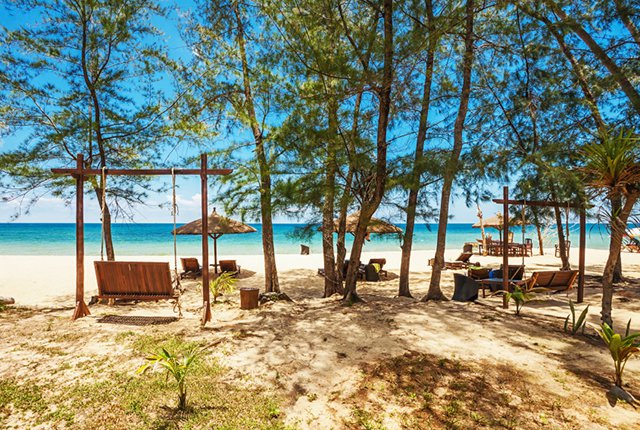 10. Sipadan, Malaysia
Home to more than 3,000 fish species, it's no wonder that Malaysia's island is hailed as one of the best diving destinations in the world. The main residents of its waters are green and hawksbill sea turtles. Divers all look forward to its underwater caves, walls, and healthy reefs.
Unique to Sipadan is the so-called "Turtle Tomb", an underwater limestone caves filled with turtle shells and bones believed to be remains of sea turtles who got lost in the chamber and drowned themselves. For those who want to take a break from diving and the beach, the island has a bird sanctuary.
This list of Asia's top islands has you covered. Whether you are up to see the richest marine life or to find solitude on a secluded island, there's a destination for every type of travel on this list. So go ahead, explore Asia and check these islands off your bucket list.
About the Author: Valerie Caulin loves the beach and anything historical. She regularly contributes to print travel magazines while featuring stories on her blog, www.valcaulin.com. Follow her on Twitter, Instagram, and Facebook.
Featured Vendor

Get Hertz Discounts
Subscribe to Our Blog!
Like Us On Facebook