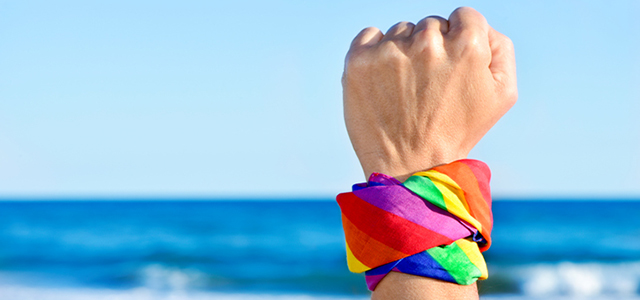 10 LGBTQ Friendly Destinations for Your Next Holiday
From bustling capital cities to relaxing beaches: the world is an exciting place, and it's impossible to explore everything. For LGBTQ individuals, settling a holiday destination can be a bit harder. Not every country in the world is accepting of non-hetero sexuality, which means that LGBTQ travelers have to be a little more cautious in choosing their destination if they don't want to be met with ignorance when vacationing abroad. We've selected ten destinations that are welcoming to the LGBTQ community for your next vacation!
1. Scotland
Scotland is the only country in the world where the majority of its party leaders identify as LGBTQ and there's almost a feeling of "so what?" about it. Great Britain's northernmost country legalized same-sex marriage in 2014 through the legislature where it overwhelmingly passed by a margin of 105 to 18 and came into effect December that year. Scotland boasts gay meccas like Glasgow and Edinburgh and stunning coastal beauty – not to mention all those men in kilts.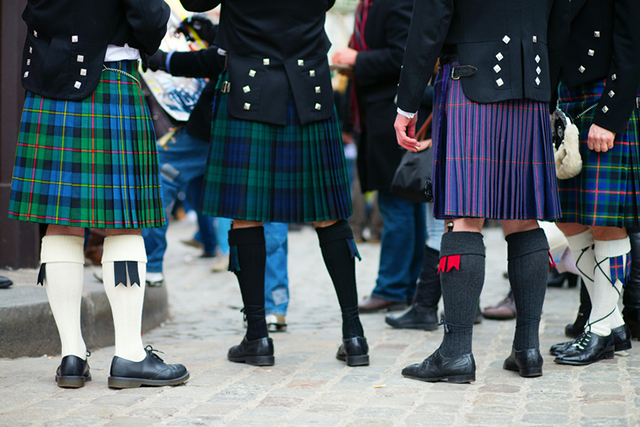 Photo Credit: © iStock/encrier
2. Brussels, Belgium
Belgium's capital city already boasts a plethora of gay bars and the country as a whole is considered one of the most advanced on LGBTQ issues in all of Europe.
The gay scene here is true to Brussels: discreet, varied, welcoming. The whole region is cosmopolitan, free and easy and tolerant, likes to party and speak every language. The city is built on a human scale, for walking around, making it easier to meet people. Brussels is famous for surrealism, museums and exhibitions, culture in all its guises and colorful events. Brussels consists of 'quartiers' or districts with different personalities, split into two main parts, the upper and lower part of town.
3. Mykonos, Greece
Ever since Jackie Onassis started visiting the Greek island of Mykonos in the 1970s, Greece's most famous cosmopolitan island of whitewashed houses and flower-filled courtyards has had major appeal for the gay community, seeking out glamour and of course, the Mediterranean sun. On Mykonos, celebrities, college students and families mingle together to celebrate the Greek summer. Whether you are an entertainment junkie out for a good time, or a visitor who wishes to explore the island's history and tradition, Mykonos will certainly meet your expectations.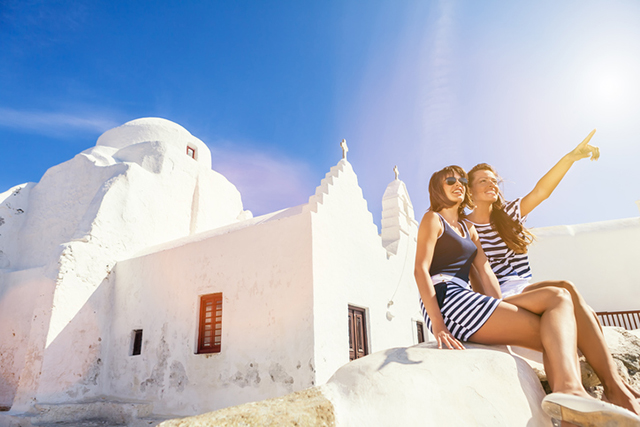 Photo Credit: © iStock/Avatar_023
4. Reykjavik, Iceland
Are you wondering how progressive Iceland is in terms of LGBTQ rights? Well, know this: former head of government, Jóhanna Sigurðardóttir is openly gay, and she is the first ever head of government to be so. In 2006, same-sex couples were granted equal rights with their heterosexual counterparts without limitation. The capital, Reykjavík, holds an LGBTQ History and Culture Walk which is an awesome way to learn about all things LGBTQ in the country.
Wander behind waterfalls, descend into dormant volcanoes, or while away a day in one of the many geothermal lagoons – this is an adventurer's dream.
5. Sitges, Spain
Located approximately 35 kilometers south-west of Barcelona, the coastal city of Sitges is home to Spain's first-ever gay disco, which opened back in the 1980s. The city is now one of Europe's "Big Four" destinations for the LGBTQ traveler. Its stretch of sandy, often clothing-optional beaches make it a favorite for the boys, but its eclectic calendar of events ensures that there's something for the entire community.
Photo Credit: © iStock/Digoarpi
6. Palm Springs, US
Palm Springs is a sun-seekers' paradise where the sun shines almost all year round, located approximately 100 miles south-east of Los Angeles. This city provides the LGBTQ traveler with an amazing array of outdoor activities, excellent shopping and dining and the world's best poolside lounging. Palm Springs also offers the largest volume of male and female-only accommodations anywhere in the world.
7. Toronto, Canada
The largest city in Canada continues to be a beacon for the LGBTQ traveler in North America, and Canada is hands down the most advanced and progressive nation in the Americas for the LGBTQ community.
Home to events such as Pride Week Celebrations, Pride March and Dyke March, gay sub-culture has blossomed and thrived in Toronto's The Village, located in Church-Wellesley, for decades and it will soon be home to the world's first gay-focused athletic center at 519 Church Street.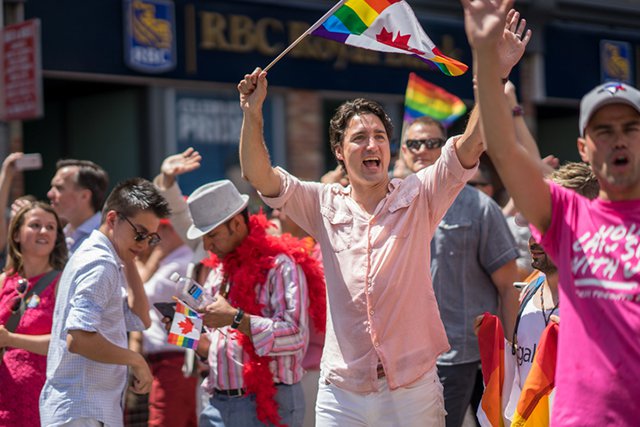 Photo Credit: © iStock/studio-laska
8. Vietnam
Thanks to the decision of abolishing its ban on same-sex marriages in January 2015, Vietnam is now on the list of "must visit" destinations for LGBTQ. While unions between same-gender couples are not government recognized, marriages are expected to begin immediately and the move is expected to boost tourism among queer travelers who currently enjoy its many beaches and historic cities.
9. New York City, US
Iconic NYC is consistently voted as the world's most LGBTQ-friendly destination – and for good reason. With heaps of gay hotels and even more LGBTQ clubs and bars, it's the perfect place for a whirlwind city break.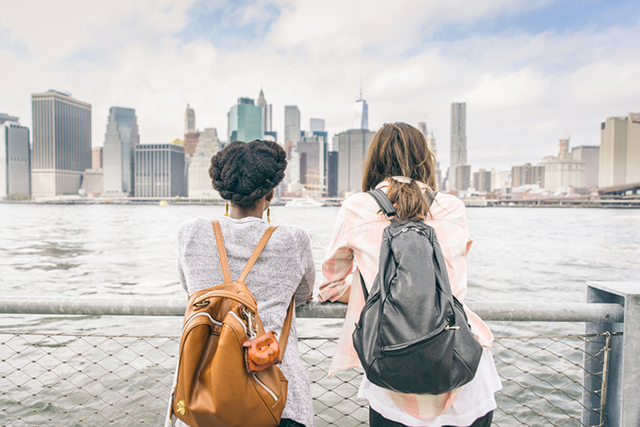 Photo Credit: © iStock/oneinchpunch
10. Ibiza, Spain
We all know that Ibiza is the party capital of Europe, but in recent decades, it has done a lot to cater for its LGBTQ visitors. There are a number of gay hotels and beaches – head to Ses Figueretes for a seriously good night out.
Main Image Photo Credit: © iStock/nito100
About the Author: Milou van Roon runs a Digital Media Agency called Explorista Media that is dedicated to making travel brands into online rockstars. She's hardly ever home in The Netherlands, and regularly abuses the European low cost flights under the excuse of 'blogging about it' on budget travel blog http://explorista.net. Be sure to follow her adventures on Instagram (@Explorista).
Featured Vendor

Get Hertz Discounts
Subscribe to Our Blog!
Like Us On Facebook