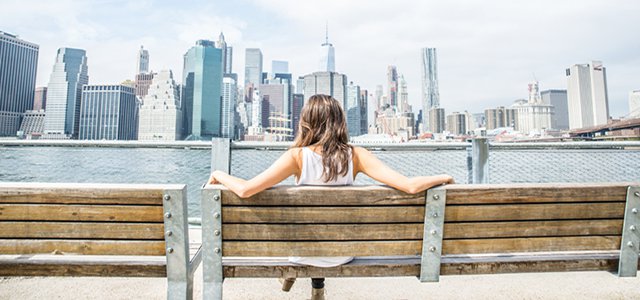 10 Bucket List Worthy Sights To Visit in the U.S.A.
Natural wonders, icons and landmarks… they are often the defining points of cities, countries and even continents. They can become symbols of their destinations and are recognized the world over! What happens when you ask a travel blogger to give you the lo-down on the best landmarks in the US of A? You get a top ten list of some wanderlust-inducing destinations from areas all across the vast country…
Grand Canyon, Arizona
With nearly two BILLION years of geological history, the Grand Canyon is a UNESCO World Heritage Site and one of the most famous natural wonders in the world. At over 6,000 feet deep and 277 miles long, the 18 mile wide canyon is carved by the Colorado River and is split into four different sectors which are visited by tourists all year round. Don't just stand still and marvel at this wonder though, the canyon offers action packed tours including bus and river trips, jeep excursions and even helicopter rides for the ultimate bucket list adventure!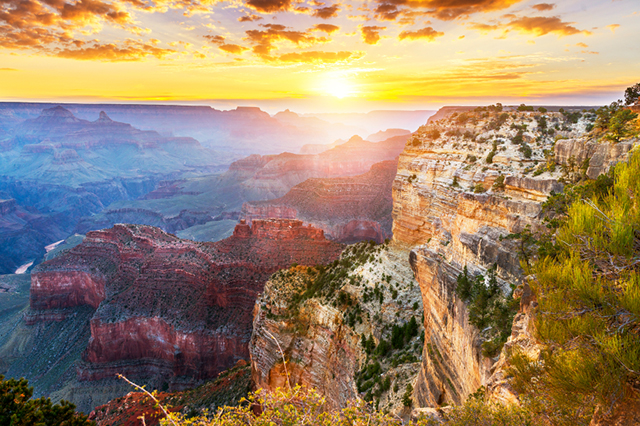 Photo Credit: © iStock/ventdusud
Empire State Building, New York City
First opened in 1930 and located in New York's trendy Manhattan, the Empire State Building is currently the fifth tallest skyscraper in the United States standing 443 meters high above the city. Designed in a striking Art-Deco style and taking its title from New York's nickname as the Empire State, the landmark is one of the country's most popular tourist sites attracting over 3.5 million visitors per year. Take the lift right to the top of the 102 story building for incredible 360 degree panoramic views across New York. Looking for something extra special? Visit at dusk to watch the sun set across the epic Manhattan skyline.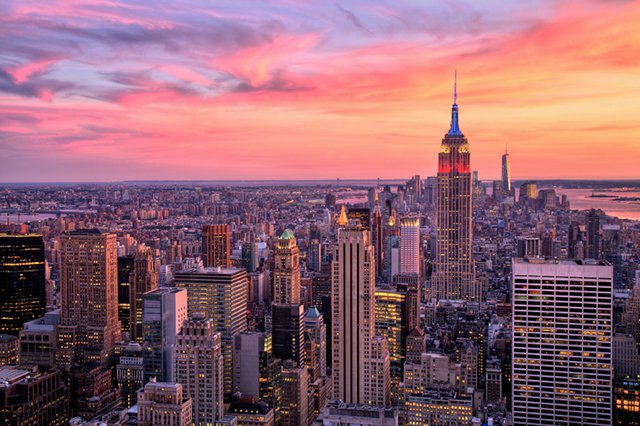 Photo Credit: © iStock/roman_slavik
Niagara Falls, New York
Perfectly positioned between Ontario and New York, Niagara Falls is the collective name for three jaw-droppingly awesome waterfalls that straddle the international border between Canada and America. The three waterfalls, named Horseshoe Falls, America Falls and Bridal Veil Falls, all vary in depth, width and height. With a geological history of almost 11,000 years, the falls were formed when glaciers receded at the end of the last ice age. The Niagara Falls are known internationally for being a valuable source of hydroelectric power as well as being one of the most beautiful natural wonders of the world offering tourists THE most stunning views and the chance to see the power of nature in all its glory.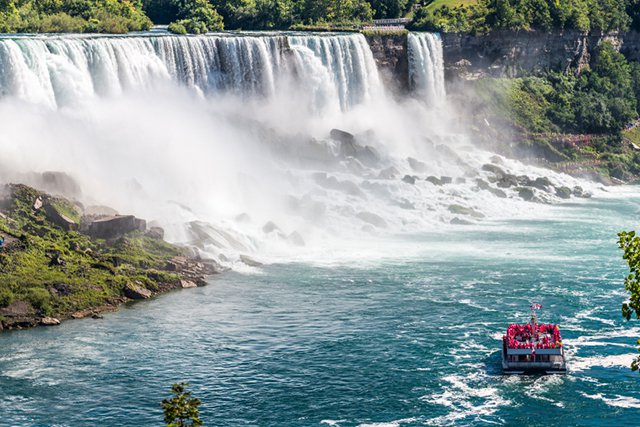 Photo Credit: © iStock/runningguy
White House, Washington D.C.
The White House is the principal workplace and official residence of the President of the United States, located in Washington D.C. Designed in a Neoclassical style, and built in 1792, the White House has been home to every U.S. President since John Adams in 1800. Nowadays, the White House is made up of six storys and accommodates offices for the President's staff, as well as the Vice President, and is labelled as a National Heritage Site. Guided public tours of the historic White House are totally free but visitors are encouraged to submit their tour requests as early as possible due to incredibly high demand – tickets can be requested up to six months in advance!
Photo Credit: © iStock/vichie81
Yosemite National Park, California
Located in Northern California, Yosemite is a United States National Park spanning an enormous area of over 747,000 acres reaching as far as the Sierra Nevada mountain chain. Declared a World Heritage Site in 1984, Yosemite is renowned for its spectacular waterfalls and large sequoia groves as well as being a HUGE tourist site attracting almost 4 million visitors a year. The geological history of Yosemite began some 10 million years ago when the uplift of the Sierra Nevada increased the steepness of the river beds causing dramatic slopes and deep, narrow canyons. Today there are a number of tours offered to visitors, including horse-riding, biking and rafting and there are over 800 miles of trails available to hikers. A visit to California isn't complete without a trip to this spellbinding National Park!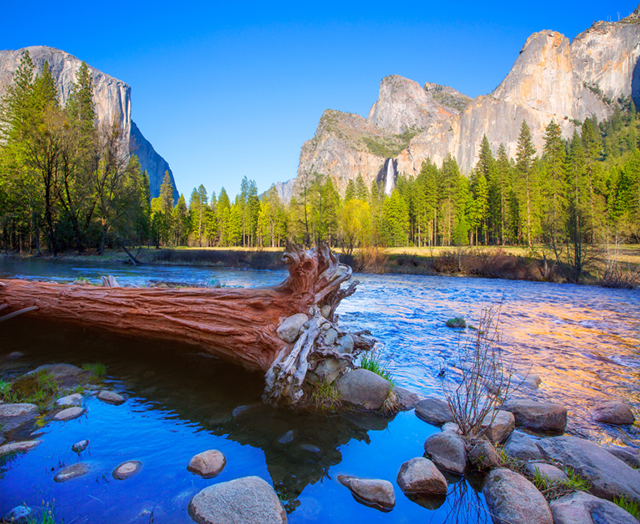 Photo Credit: © iStock/LUNAMARINA
Golden Gate Bridge, San Francisco, California
One of the most internationally recognized symbols of America, California's Golden Gate Bridge spans the channel between the Pacific Ocean and San Francisco Bay. Construction began in 1933 and took four years to finish before the grand opening of the bridge in May 1937. A toll is payable for vehicles traveling across the bridge, although pedestrians can cross for free by using the walkways on either side. Declared one of the Wonders of the Modern World by the American Society of Civil Engineers, the bridge is one of the most photographed in the world attracting around 110,000 visitors each day.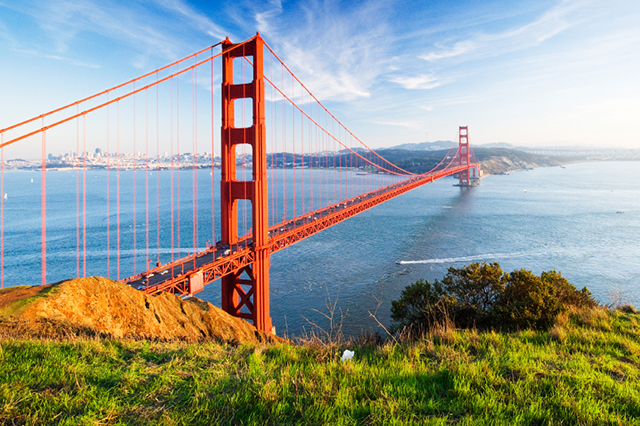 Photo Credit: © iStock/somchaij
The Fountains of the Bellagio Hotel, Las Vegas, Nevada
Although there isn't an awful lot of history to discover, the Bellagio hotel on the famous Las Vegas Strip in Nevada is one of the most visited hotels in the United States. Operated by MGM Resorts International, the complex is comprised of a luxury hotel and casino as well as an art gallery, botanical garden and, of course, an 8-acre lake featuring the famous Fountains of Bellagio. With performances set to music and light, The Fountains of Bellagio is a fantastic choreographed show taking place daily, every 30 minutes in the afternoon and every 15 minutes from 8 p.m. until midnight attracting thousands of tourist's week after week. It's a sight not to be missed when in Vegas!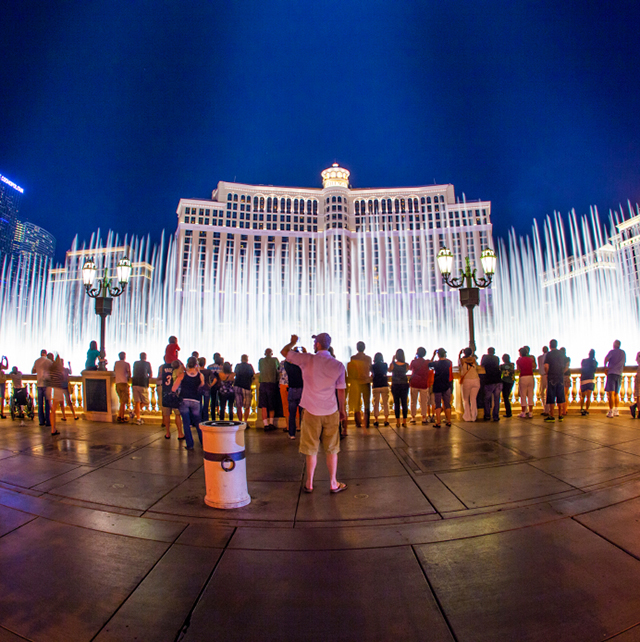 Photo Credit: © iStock/Meinzahn
Walt Disney World, Orlando, Florida
Possibly the most visited attraction in the whole of the United States, with a staggering attendance of over 52 million visitors annually, Walt Disney World Resort is an entertainment complex in Florida, near Orlando and Kissimmee. Opened in October 1971, the resort covers almost 30,000 acres housing 27 themed hotels, 4 theme parks, 4 golf courses and 2 water parks as well as a camping park, shopping district and other entertainment complexes. The parks are split into four areas; Magic Kingdom, Epcot, Disney's Hollywood Studios and Disney's Animal Kingdom. There are a number of themed seasonal events at Disney throughout the year, including Mickey's Not So Scary Halloween Party and Mickeys Very Merry Christmas Party; fun for all the family all year round!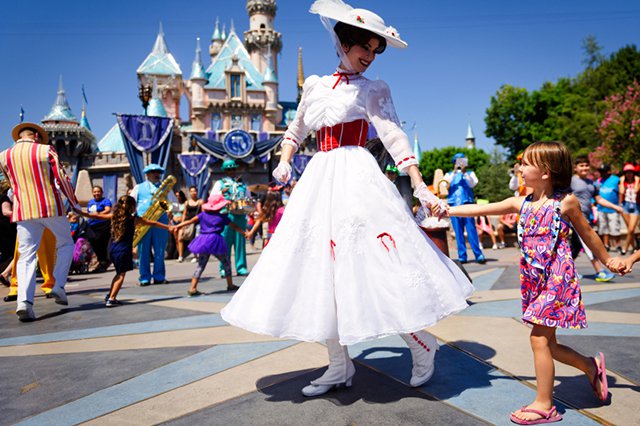 Photo Credit: © iStock/smckenzie
Alcatraz Island, San Francisco, California
Located in the San Francisco Bay, Alcatraz is a former prison built on a small island complete with lighthouse, library, dining room, water tower and recreation yard. Alcatraz was used as a military prison from 1868 and a federal prison for 30 years from 1933. Famously, the island was occupied in 1969 for over a year and a half by aborigines protesting as part of Native activism across the nation. In 1986, Alcatraz was designated a National Historic Landmark and became a national recreation centre. Nowadays, Alcatraz is managed by the National Park Service and is open to tours offering visitors the chance to travel by ferry to discover the historic island.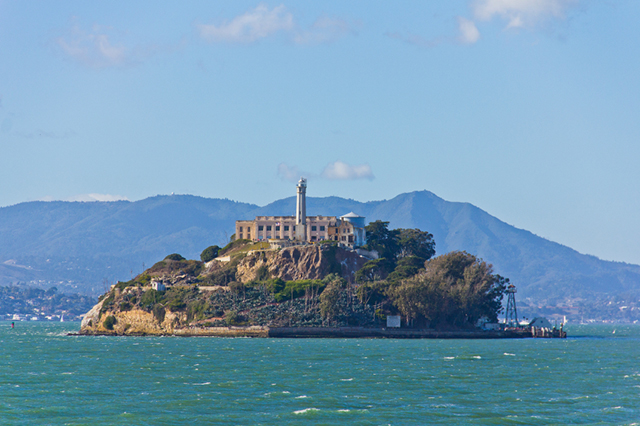 Photo Credit: © iStock/Melhem Gharazeddine
The Welcome to Fabulous Las Vegas Sign, Las Vegas, Nevada
Welcoming millions of tourists to the bustling Vegas streets, the fabulous Las Vegas sign is one of the most photographed landmarks in America. Erected by Western Neon in 1959, the sign is located on Las Vegas Boulevard South in the town of Paradise and is considered the official southern end of the Vegas strip. Attracting an annual attendance of almost 50 million, the Las Vegas sign is one of the most visited landmarks in America, and is internationally recognized across the globe.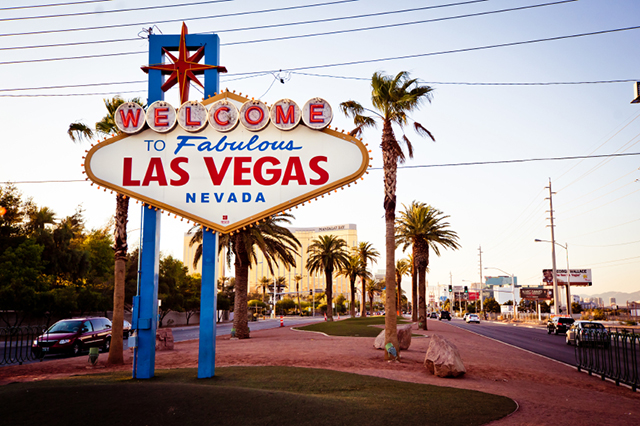 Photo Credit: © iStock/duha127
About the Author: Jess is a 22 year old travel-obsessive, always planning her next adventure! She loves ticking iconic landmarks off her bucket list and has a particular passion for fun filled European city breaks. Follow her latest news over on her travel blog 'Journeys with Jessica.'
Featured Vendor

Get Hertz Discounts
Subscribe to Our Blog!
Like Us On Facebook