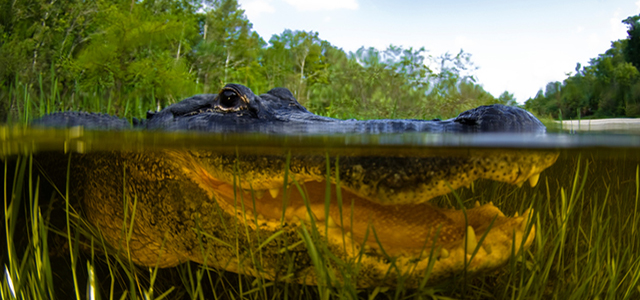 See you Later Gator: What It's Like to Go Swamp Boating in New Orleans
Located right on the Mississippi River, the city of New Orleans is in the state of Louisiana, near the Gulf of Mexico. Famed for its vibrant nightlife and live jazz music, New Orleans is one of the most visited cities in the U.S., attracting around 9.7 million tourists each year. Fondly nicknamed as Nola, the city is big on culture, especially with its spicy cuisine which takes its influence from its French, African and American heritage. New Orleans is a wonderful place to visit at any time of the year, but arguably more so around Mardi Gras time, a late-winter carnival showcasing vibrant street parties, live music and colorful costumed parades.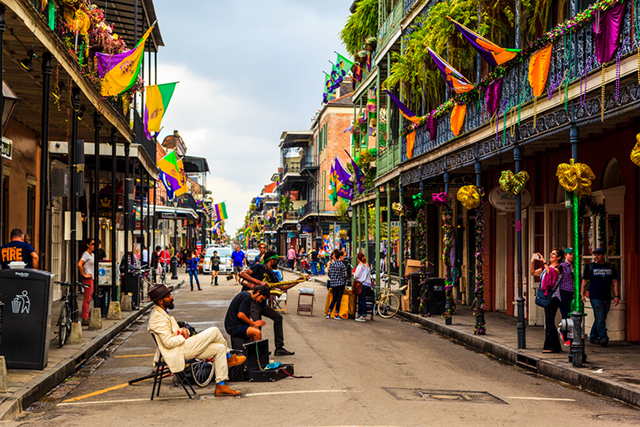 Photo Credit: © iStock/Photoservice
When I was in New Orleans this summer I was lucky enough to take part in a very different activity; a Louisiana swamp boat tour! Along with a group of 10 others, we headed to a large bayou down in Jean-Lafitte where we were greeted by one of the friendly captains at
Airboat Adventures
. We were given ear defenders and told to hold on tight as the fan-boat raced through 20,000 acres of tidewater at high speeds. Once we ventured deep into the swamps, the boat came to a stop and we were in the middle of nowhere – it was eerily quiet apart from the odd sound of a bird flying overhead, and we were told to keep a look out for the alligators, the creatures we were all there to spot!
Our captain told us that, weirdly, alligators are attracted to the sweet taste and smell of marshmallows (yes, really!) and that if we flung a few into the waters they would soon make an appearance. Sure enough, it wasn't long before the gators arrived! Some of them swam alone, others swam together in a pod, and they each sidled up to the boat to try and see exactly why there was a great big boat in the middle of their home! We watched as the gators devoured the marshmallows before thrashing their tails around and then swimming around the bayou.
We continued our boat tour and delved further into the swamp; it really felt like we were in the middle of nowhere and the bayou was so vast it felt totally empty despite other airboat tours happening at the same time, just in different areas of the water. The boat reached high speeds again, passing more fantastic scenery including moss-draped cypress and tupelo-gum trees, before being immersed fully in another bayou where we came to our next stop.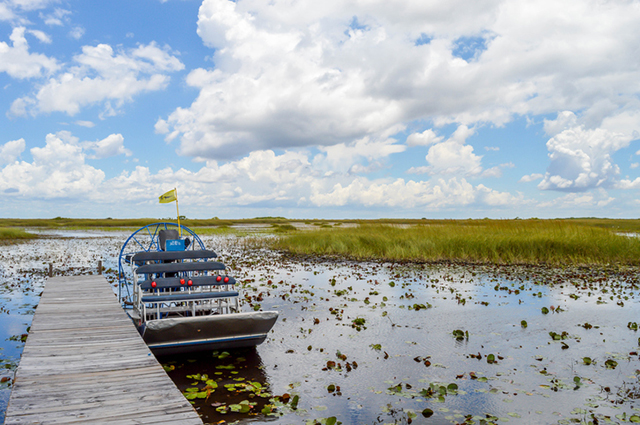 Photo Credit: © iStock/HonestTraveller
Our captain kept us informed throughout the whole trip, telling us all about the local wildlife, and about how many gators they see each day. It wasn't just gators we were there to see though, we also caught glimpses of wild birds including egrets, ibis and herons and we even saw a hawk flying above us at one point. Guests can often spot snakes, turtles and even owls and bald eagles during their airboat tours, but unfortunately we didn't see these during our summer visit. The tour lasts for around 2 hours and, as it's out in the middle of the open, there is no shade at all so it's worth remembering to bring a hat, sunscreen and lots of water while you're out on your airboat ride.
We had a fantastic time swamp hunting down in Louisiana, and it's an experience I will never forget!
Main Image Photo Credit: © iStock/tswinner
About the Author: Jess is a 22 year old travel-obsessive, always planning her next adventure! She loves ticking iconic landmarks off her bucket list and has a particular passion for fun filled European city breaks. Follow her latest news over on her travel blog 'Journeys with Jessica.'
Featured Vendor

Get Hertz Discounts
Subscribe to Our Blog!
Like Us On Facebook