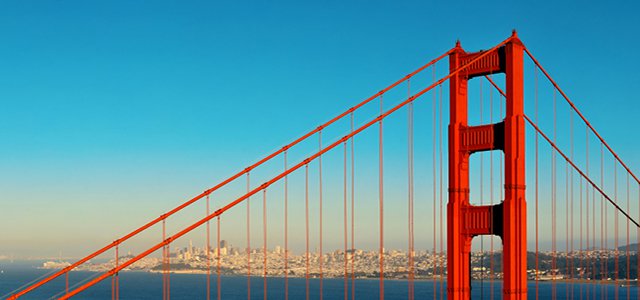 Travel Guide: San Francisco, California
In San Francisco, every neighborhood is like it's own little town: it has its own personality and places to discover. And with its famous cable cars, Golden Gate Bridge, Alcatraz and sea lions, San Francisco seems to not know the meaning of 'dull moments.' Discover more about one of the most eclectic cities in the United States.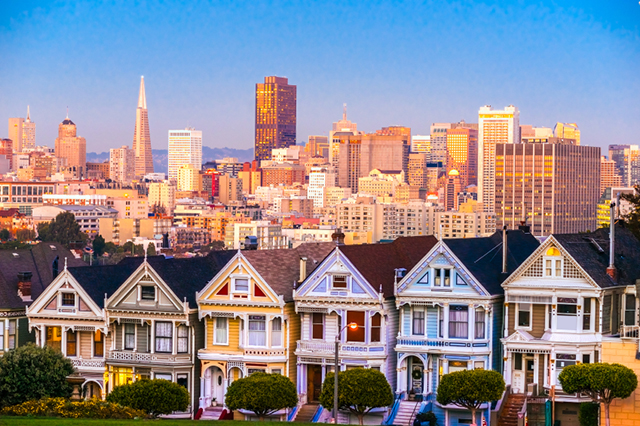 Photo Credit: © iStock/Luciano Mortula
Getting Around
Walking:
San Francisco is one of those cities where most tourist attractions are in walking distance from one another. However, San Francisco isn't exactly an easy stroll with all its hills, so if you opt to walk a lot it is advised to wear some comfortable shoes.
Public Transportation:
Public transportation is one of San Francisco's prides. You can travel using B.A.R.T. to and from the airport or the areas surrounding San Francisco. However, in town you can travel using Muni. Muni provides bus, light rail and streetcar services within the city, which allow you to get pretty much everywhere you'd like. And yes, you must try the cable car experience at least once in your life!
Photo Credit: © iStock-Meinzahn
Car:
If you want to explore places away from the touristy city center, renting a car would be your best bet. However, renting a car while staying mostly in the center requires some preparation. San Francisco has a lot of traffic, steep hills and expensive parking. Make sure to keep that in mind if you decide to get around this way. Alternatively you can always get around using Uber.
Biking:
A popular way of transportation in San Francisco is biking. You can rent them pretty much anywhere. Just make sure you follow the rules, pay attention and wear a helmet and you're good to go!
Top Tourist Attractions
Alcatraz:
Alcatraz Island used to be a federal penitentiary from 1934 to 1963 housing some of the most memorable criminals, which made it the most famous prison in the world. Today you can tour the island and the cellblock where quite a few famous prisoners lived. See how Al Capone and George "Machine Gun" Kelly spent quite some time in claustrophobic cells and get the full experience by doing an audio guided tour as well. Book your tour way ahead of time, it sells out fast.

Photo Credit: © iStock-GodericBarcelita
Golden Gate Bridge:
Probably the most iconic sight in San Francisco. It connects the city with Marin County by bridging 1.7 miles. Learn all about one of the Seven Wonders of the Modern World by doing their 45-minute tour. If you feel like exploring on your own, then cycle across the Golden Gate Bridge and enjoy the breathtaking view.
Pier 39:
Pier 39 is a bustling location with shops, food, entertainment, sea lions and many photogenic views. From here you can actually see Alcatraz and all the sailboats and ferries passing by. If you'd like to discover the complete bayside experience maybe try one of the San Francisco Bay tours they offer here.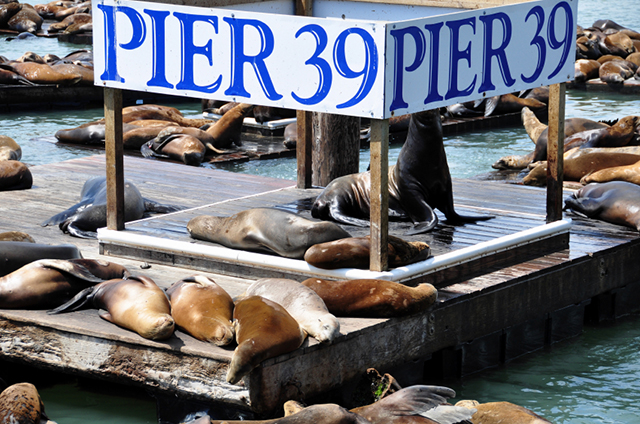 Photo Credit: © iStock-jewhyte
Twin Peaks:
If you're looking to get away from the hustle and bustle of the big city then take a walk up Twin Peaks: the second-highest hills in San Francisco with an elevation of about 925 feet. Make sure you bring warm clothes since it can be quite cold up there. However, it is worth your efforts since it will be the best view over the city and the bay you will find in San Francisco.
San Francisco Hotel Picks
A great view: Holiday Inn Golden Gateway
Not too far away from sights such as Golden Gate Bridge and Fisherman's Wharf you will find the Holiday Inn Golden Gateway. This 26 stories high hotel offers remarkable city or bay views from its spacious rooms. Also, public transport is nearby, so if you opt to discover San Francisco that way then this might be the perfect hotel for you.
Central location: Marriot Fisherman's Wharf
Situated in the heart of the historic Fisherman's Wharf, this hotel offers a comfortable stay in a convenient location. The hotel with its spacious rooms and friendly staff is located near popular attractions including Golden Gate Park and Chinatown. The hotel's chic Red Fin Lounge is a great place to stop by for a drink and a nibble with friends and family. It has everything you're looking for to wind down after a busy day of exploring the town.
When to Visit
San Francisco is a popular tourist location; so if you prefer to not elbow wrestle over the best views of Alcatraz, then visit in the spring or fall. Also, always dress in layers when visiting this city. The weather can easily change and the temperatures differ depending on where you are in San Francisco. Luckily San Francisco offers many indoor and outdoor sights, so whichever season you visit there is always something fun to do!
Featured Image Photo Credit: © iStock-Songquan Deng
About the Author: Milou van Roon runs a Digital Media Agency called Explorista Media that is dedicated to making travel brands into online rockstars. She's hardly ever home in The Netherlands, and regularly abuses the European low cost flights under the excuse of 'blogging about it' on budget travel blog http://explorista.nl/en/. Be sure to follow her adventures on Instagram (@Explorista).
This post contains references to products from one or more of our partners. We may receive compensation when you click on links to those products. For an explanation of how ABN works, visit this page.
Featured Vendor

Get Hertz Discounts
Subscribe to Our Blog!
Like Us On Facebook