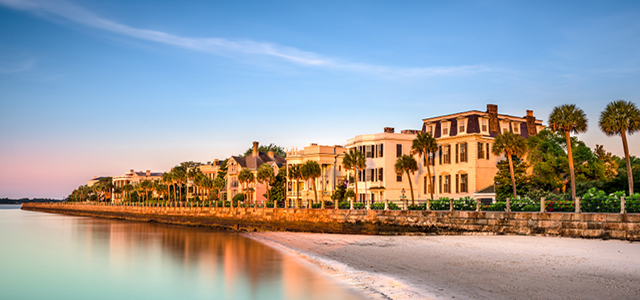 The Best of South Carolina: 4 Must-See Sights for Charleston Charm
Charleston, South Carolina, has exploded onto the international travel scene in recent years. Hailed as the #1 U.S. city by readers of
Condé Nast Traveler
and
Travel+Leisure
, this coastal destination attracts flocks of fun-loving tourists from around the world.
And it's no wonder. The city has something for every type of traveler: miles of beaches, award-winning restaurants, world-class golf courses, and shops of all styles, from kitsch to couture.
Even with so much going on, life takes on a slower pace in Charleston. That's part of its appeal. The warm weather and even warmer Southern hospitality seem to soak into your soul. You'll want to "see it all" when you're there, but don't rush. Charleston is best enjoyed at a leisurely stroll.
If you have limited time, here are the four must-see attractions to get a taste of Charleston's famous charm.
Middleton Place
Sprawling and stately,
Middleton Place
stretches across 110 acres of stunning Low Country scenery. Located just minutes from downtown Charleston, the National Historic Landmark features the country's oldest landscaped gardens alongside fragments of a bygone era.
Arriving at Middleton Place is like stepping into a storybook. Flowers bloom year-round. In the stable yard, artisans are busy plying their trade. It's a story set some 300 years ago, and during your visit, you'll get to know life on an 18th century rice plantation while marveling at its timeless beauty.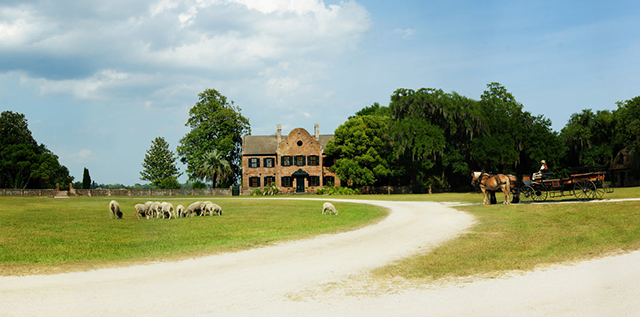 Photo Credit: Middleton Place website
When you arrive, you can choose to see just the gardens or add the house museum to your ticket. The museum showcases period furnishings, porcelain, silver and other Middleton family artifacts. Middleton Place also offers carriage rides if you want to see the further reaches of the property.
You could easily spend a day, though, just getting lost in nature: azaleas and magnolias and crepe myrtles framing classically landscaped lawns and thoughtful allées. Families will enjoy visiting the animals at the stables while plein air painters and shutterbugs will delight in the picture-postcard charm of swans sailing regally down a tree-lined canal.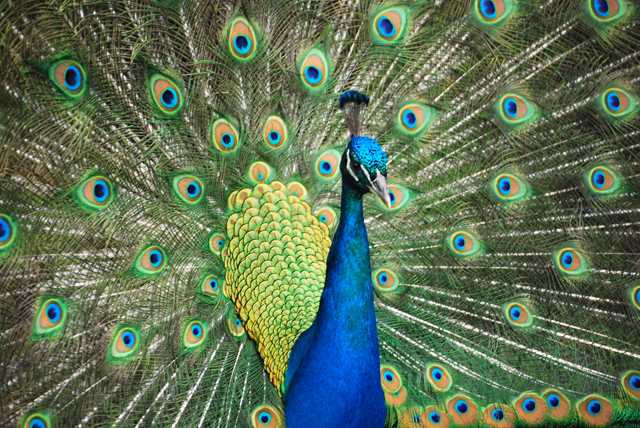 Their admission window closes at 5 p.m., but you can stay until dusk. Allow at least three hours to tour the grounds, more if you're planning to visit the museum or take a carriage ride.
Magnolia Plantation
Another historic plantation,
Magnolia Plantation & Gardens
is one of South Carolina's top attractions. While some parts of the estate date back to the 1600s, the wild Romantic gardens that have made Magnolia's fame were developed in the 19th century, fashioned after English gardens popular at the time.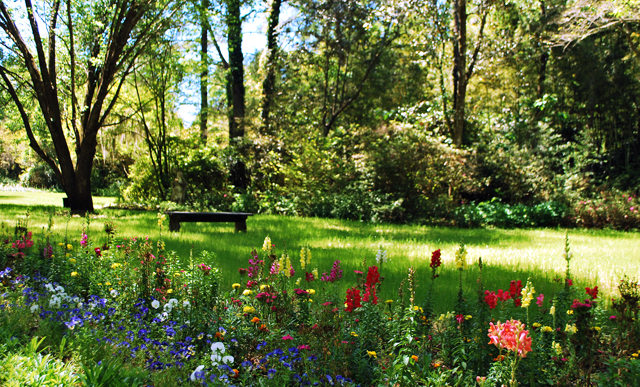 You can see most of the estate on foot, but they also offer a boat tour and nature train for a different vantage point. Bridges, gazebos, ponds and statues ornament the meandering pathways. Top it all off with lacelike Spanish moss and you have a fitting backdrop for poetry, vows of eternal love or at least a very pretty afternoon walk.
There's also a house tour where guests can learn more about the Drayton family legacy. The petting zoo, included with admission, features deer and goats — who love to be fed — along with a fox, bobcat, beaver, barn owl and several other local species.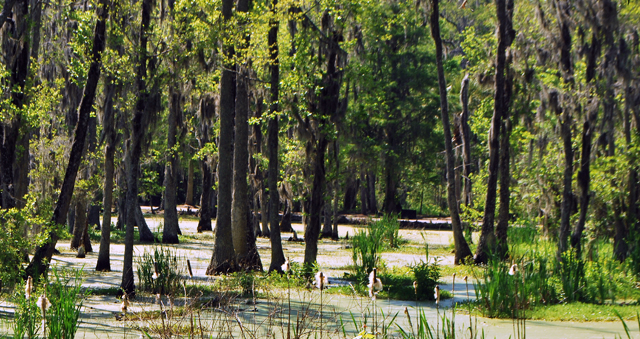 Don't miss the Audubon Swamp Garden on your way out. It's an add-on to your ticket, but it's completely unique. During an hour-long stroll on the boardwalk, you'll wind your way through tupelo gum trees and broad cypress rising from the water. Keep your eye sharp and you may catch sight of a heron or egret poised for flight.
The Battery
Charleston is wonderfully walkable. Any downtown ramble is filled with scenic nooks, from quiet parks to ornate churches. You'll sometimes hear it called the Holy City, a nickname earned for the dozens of steeples that dot the skyline.
One of the best walks in the city is the Battery, a path stretching alongside the two rivers, Ashley and Cooper, which meet at the peninsula's southern tip. The seawall was once an artillery defense against attack from the water, but it's now a chic promenade for locals and tourists alike.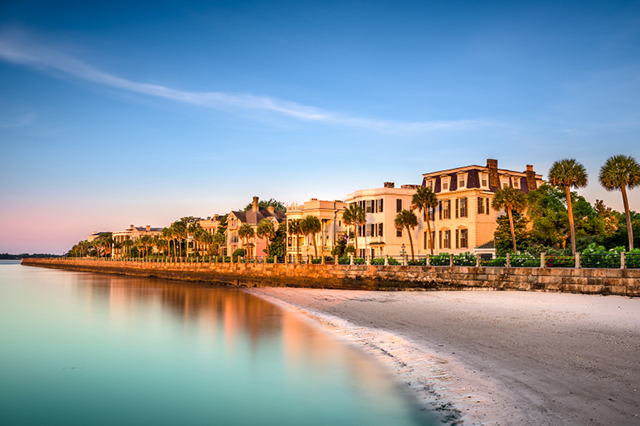 Photo Credit: © iStock/Sean Pavone
A number of elegant antebellum homes line the Battery facing the river. Some, like the Edmondston-Alston House which boasts an upper piazza with views of the harbor, are open to the public for tours.
Parks and benches line the path so you'll have plenty of opportunity to sit and watch the sky turn gold and rose at sunset.
Rainbow Row
Mosey just 10 minutes north and you're at another of Charleston's beloved landmarks.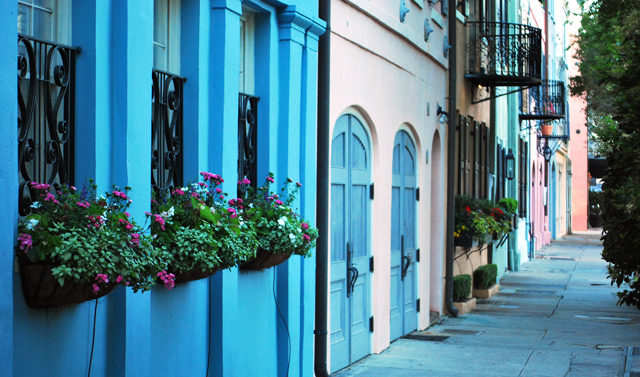 One of the most iconic sites in the city, Rainbow Row is a string of tall Georgian houses in candy-colored hues lining East Bay Street. The houses have pastel shutters, quaint flower-filled window boxes and wrought iron details. Lampposts and the ubiquitous palmetto tree of South Carolina flag fame dot the cobblestone street.
It's one of the prettiest sights in Charleston and an easy walk if you're staying downtown. The colors are brightest in the daytime, but dusk adds a romantic touch.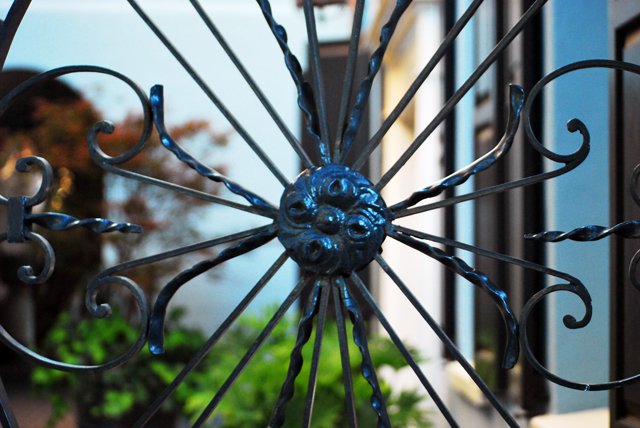 If you don't want to get there by foot, you can also hop aboard Charleston's free DASH Trolley. The bus loops the downtown peninsula, circling past Waterfront Park near Rainbow Row. A plaque at the site gives the story of how the homes were raised from near destruction to their current grandeur.
About the Author: Cheryl Rodewig is a storyteller and creator — for brands (content marketing) and her life (travel). See more of her travel stories on Twitter at @cherylrodewig or online at cherylrodewig.com.
Featured Vendor

Get Hertz Discounts
Subscribe to Our Blog!
Like Us On Facebook