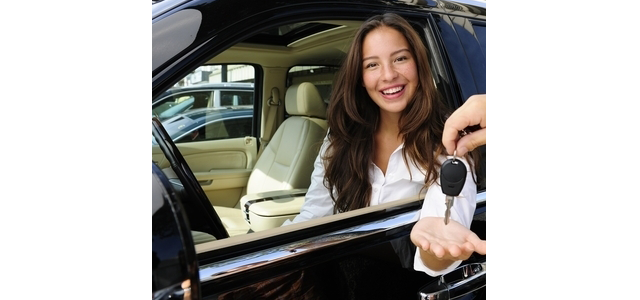 Tips for getting the most from your ABN Dollar Rent A Car discount
Through ABN's discount code for Dollar Rent A Car, small business travelers can save a significant amount of money by booking rentals online or by phone. With the cut rate, renters can shave up to 7 percent off their rental rates. For frequent travelers, the savings can quickly add up, allowing small business owners on the go to keep more capital available to invest in their future operations. Although these discounts are extremely useful, there are a few ways in which ABN members can stretch their savings when doing business with Dollar Rent A Car. From enrolling in a special programs to learning a few clever tricks to keep rental costs low, small business leaders can benefit greatly by knowing a few important tips.
Join Dollar Express
For regular renters, enrolling in a quality rewards program is one of the best ways to optimize expenses. Fortunately, ABN members are still eligible for the Dollar Express program, even with the already discounted rates. By signing up for the rewards initiative, ABN members will be able to work toward free rental days. After just 16 rental days, members are able to earn a free day of service. Not only does the Dollar Express program make sense financially, it's an incredibly convenient initiative. Express members are not required to fill in personal information each time they rent, allowing them to take advantage of shorter lines and wait times. More importantly, Dollar Rent A Car locations have designated lines for Express members that can help busy small business owners get in their car faster. Also, when a car is returned, a Dollar Rent A Car representative will meet the Express driver in the parking lot so they can be on their way in just a few minutes. Another perk of Express is that the company offers corporate programs as part of the cost-saving initiative. For companies that frequently travel across the country, this can be especially beneficial in the long run.
Downscale the car size 
According to AARP, one of the best ways to keep rental costs low is to book the smallest car available. On occasion, it may be necessary to rent a larger vehicle, but in most cases, it's a good idea to think small. The source noted that sometimes the cheapest vehicle is not available. When this happens, some rental companies will provide a free upgrade with no additional cost. In fact, free upgrades are never out of the question, even if the budget car is available. With Dollar Rent A Car's Lock Low and Go policy, renting on budget is a breeze. With this initiative, renters are able to book a car at a locked-in compact vehicle rate and they are guaranteed to be provided a compact car or larger. Each vehicle will be able to hold at least five passengers and two pieces of luggage.
Think about drop off
In many instances, renters often believe they have to drop the car off at the location they originally rented from, or face a large fee. Although AARP did note that some companies charge more when travelers bring a car back to a location outside of the metro area in which it was rented, there is often no extra fee for dropping a vehicle off within the same metro zone. As a result, renters may be able to return vehicles to locations near a train station or airport, enabling them to avoid a cross-town cab or subway fare. It's a simple solution that can help small business owners save on long and inconvenient trips.
Featured Vendor

Get Hertz Discounts
Subscribe to Our Blog!
Like Us On Facebook