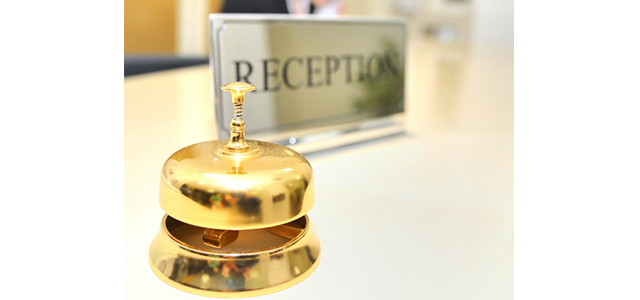 ABN discount for Marriott gives members access to America's most popular hotel
The hotel industry in the United States has no shortage of quality brands, making it an incredibly competitive market. For example, Phoenix Marketing International (PMI) tracks nearly 100 different hotel brands across North America, showing that American consumers have a wide range of options when traveling. However, the source found that one brand in particular stands above the rest as the most popular in America:
Marriott
. According to PMI's most recent Hotel BASE report,
7.3 percent of all guest room nights in the United States are spent in Marriott locations
, more than any other brand. Apart from Marriott's flagship hotel group, the company has a number of other sub-brands including
Courtyard
, SpringHill Suites and Residence Inn, the source noted. Because each of these brands tailors to a different clientele, while offering the same stellar service, business travelers are able to rely on Marriott to provide whatever services they need, at a price they can afford. A number of factors contribute to the popularity of hotels in the United States, where about a quarter of the adult population relies on hotel lodging at least once per month on average. "With all the hotel brand options available to consumers and more coming on the market all the time, it's quite an achievement for any single brand to rise above single digits for share of room nights," said John Antonello of PMI. "Of course distribution plays a critical role in room night share but other factors that Phoenix continuously tracks, including the availability of various hotel amenities and services and a well-developed frequent guest program play an important role in where consumers choose to stay."
International giant
Known for providing comfortable rooms with great service, Marriott also offers a quality rewards program that is accessible at 14 of the company's different brands. Apart from free nights, Marriott Rewards members can work toward free travel packages, cruises and car rentals through Hertz. With such an inclusive rewards program, it's no surprise so many Americans choose Marriott for their hotel needs. According to Marriott International, the lodging company is one of the world's largest,
boasting close to 3,900 locations in 72 countries
. Taking advantage of the quality amenities provided by Marriott is easy for ABN small business members who are eligible for the company's best rate guarantee. Also, ABN members can book Marriott reservations directly from ABN's website.
Featured Vendor

Get Hertz Discounts
Subscribe to Our Blog!
Like Us On Facebook