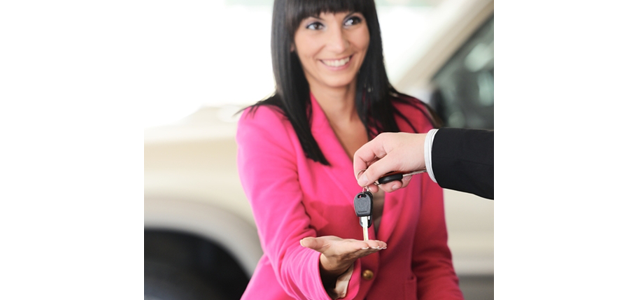 Data shows Dollar Rent A Car programs can help control spending
Small business owners are always looking for ways to limit and reduce expenses. Generally, smaller firms have fewer capital resources than larger corporations, meaning it's more challenging for them to meet the demands of conducting business in the modern world. Air travel premiums are spiking along with fuel costs, while globalization trends are increasing the need for business travel. It's an expensive dynamic for many small business leaders, many of which are still limiting expenditures due to economic hardships of past years. As a result, many companies are limiting or cutting back on their travel expense policies, leaving many employees to foot the bill. Economic factors impact spending A survey from Business Travel News found that 70 percent of travel buyers tightened their corporate expensing rules between 2011 and 2012. Also, more than half of respondents said their firms have increased expense report auditing in a move to recover excessive spending. In many cases, such actions can be detrimental to overall employee satisfaction rates. When companies limit the amount of costs they cover for workers on the road, employees are required to make up the difference which usually forces them to make financial sacrifices while traveling or in their private lives. Also, additional audits may cause some staff members to become disgruntled because they feel as if they are being micro-managed. In an ideal environment, businesses are able to foot the bill for all expenses - within reason - that an employee incurs while traveling for work. However, a challenging economy has made that a major challenge for small businesses today and HR leaders are struggling to find a solution. Fortunately, there is monetary relief in the form of vendor partnerships that reward loyal enterprise customers. One such program is Dollar Rent A Car's Dollar Express initiative. With membership for this program, small business owners can quickly and easily rent vehicles. Express members are able to skip the line at Dollar Rent A Car facilities, helping business travelers get to where they need to be faster. With a dedicated Express line at the company's locations, Express members get preferential VIP treatment. When the car is returned, members will be met in the parking lot by a Dollar Rent A Car representative, so travelers can be on their way as soon as possible. Also, members are eligible for the Express Renter Rewards program that allows customers to work toward free rental days. Compact, mid-size, standard and full-size vehicles can be taken out for no charge under the Express Renter Rewards initiative. Small business owners who want to enroll for this plan can do so at Dollar Rent A Car's website. For frequent business travelers, quick access to rental cars can be extremely beneficial. Vendor relationships and the bottom line Although vendor rewards programs abound, some small business owners are still unsure of whether signing up for such plans is beneficial to their financial standing. In a separate article, Business Travel News cited data from an SAP and CFO survey that should put an end to the skeptical sentiments many hold against vendor relationships. The survey found that three-quarters of businesses use a preferred vendor strategy to obtain rewards, special rates and premium services for business travel. Of those, 77 percent indicated that their relationships with vendors through such plans have provided a positive impact on their finances. Whether looking for a long-term relationship or a one-time business discount provided by ABN, business travelers can find competitive rates with Dollar Rent A Car. As the need to travel for work increases in many industries, so too does the need to control spending. ABN and Dollar Rent A Car can help enterprises address both of these modern business demands.
Featured Vendor

Get Hertz Discounts
Subscribe to Our Blog!
Like Us On Facebook