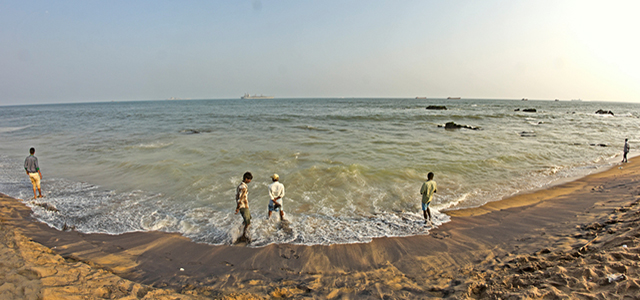 The City of Destiny: Vizag in Andhra Pradesh, India
Of all the beaches that I have been fortunate to go to in India, I would say Vizag's mysterious coast has impressed me the most. Far from the maddening crowds, there are calm and scenic spots right in the heart of the city. Home to a shipbuilding yard, an oil refinery and a steel plant, Vishakhapatnam has always lived up to its reputation of an industrial city in the state of Andhra Pradesh, India. These days, this busy port and natural harbor is among the fastest-growing cities in Asia. The amazing coastline, verdant hilltops, breathtaking views of the harbor, Eastern Ghats on one side and the Bay of Bengal on the other side, together conspire to make it the 'Jewel of the East Coast.'
With four days at my disposal, I was lucky to explore significant tourist spots as well as attend a beach wedding in this pristine city. April wasn't the best weather to be in this surreal and true holiday destination, but I will always be thankful to my best friend for choosing this city as her wedding destination. Vizag, being the headquarters to the Eastern Naval Command of the Indian Navy, couldn't have been a better place for two naval officers to get married. Named after God Vaishaka, the city has had a rich past and it was part of the famous Kalinga Empire in the 5th century BC. Later, it was also a Dutch colony in the 18th century. In its glorious present, it is being developed as a Smart City by the Government of India under the 100 Smart Cities Project.
On the first day, I hired a taxi and stepped out to acquaint myself with the mysteries and beauties of this gorgeous port city. With my North Indian accent and typical questions about the city and attractions, the driver was quick to identify the tourist in me. He immediately suggested that I must begin my tour by seeking blessings from the Goddess of Shakti at the Kali Temple. Built in 1984, this temple in on the beach road, facing the most accessible Rama-Krishna beach in Vizag. Inspired by the Kali Temple of Kolkata, its structure, arches, minarets and tall pillars exude elegance and beauty.
After seeking blessings in the temple, I crossed the road to experience the thrill of Vizag's gorgeous coastline. Right in the middle of the city, this beach was quite a buzzing place. Having lived all my life in a landlocked city, beaches always excite me like a child. At Ramakrishna Mission Beach also known as R K Beach, I stood still and stared at the clear waters of the Bay of Bengal until I realized that I had more places to go for the day. Beach road is definitely an attractive location in Vizag.
Photo Credit: © iStock/vbel71
For the traveler in me, INS Kurusura Submarine came as an overwhelming experience. This attractive piece of history allured me with its mammoth size and beauty. I was delighted to see the submarine that has served in service for thirty one years and now, after its decommissioning, stands converted into a museum at the Rama Krishna Beach. The submarine has been pulled on the land with all its weaponry and fittings and visiting inside the museum is a must. Having been through the 1971 Indo-Pakistan war, it opens up a Pandora box of deep rooted maritime history. I was definitely very happy with my experience.
My next stop was supposed to be the hill station of Kailash Giri. On the way to the scenic and panoramic road leading to the top of the hill, the driver acquainted me with the cultural and religious diversity of the city. I was quite amazed to learn that Vizag is surrounded by three hills and each of them is dedicated to a different religion. Sri Venkateswara Konda has a temple, Ross Hill houses a church and Dargah Konda is known for a tomb.
The journey to the hilltop of Kailashagiri at 360 feet above sea level is laced with vantage points. I ensured to stop at every view point to soak in the gorgeous views of the city and the coastline. The adventurer in you can also opt for the rope-way to directly enter the meadows and the manicured park of the hillock. Kailashagiri comprises of a land of fifty acres. The tourists as well as the locals love this place as it makes a beautiful attraction, one that has a Titanic Viewpoint , Siva Parvathi Statue made from marble, Art Gallery, Floral Clock and garden, Jungle Trails, Food Courts, Seven Wonders of Vizag, Shanti Ashram, Road Train, Children's Play Park, etc. If you have a spare day, dedicate it only for this.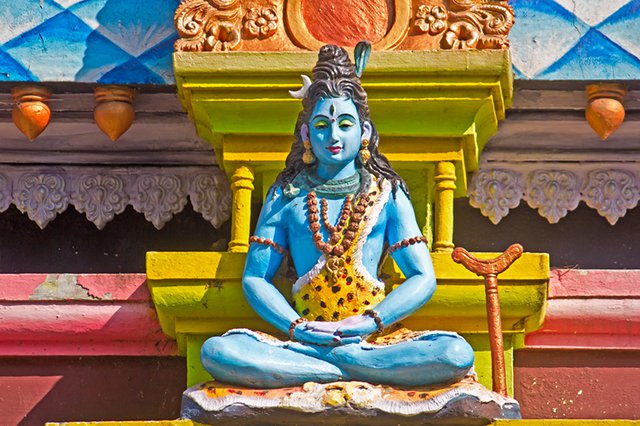 Photo Credit: © iStock/vbel71
On my way back to the city, I asked the driver to drop me at the picturesque Lawson's Bay beach with golden sands, turquoise sea and lush green vegetation. This far stretched beach with the high tides and small stalls by the locals makes it worth visiting. The sunset views were delighting. Next day, I also had a chance to visit Rushikonda beach, another very peaceful, calm and enjoyable beach in Vizag. But if I had my choice, I would love to visit Sagar Nagar Beach every morning. I fell in love with it not for its superb serenity, spectacular shoreline or gorgeous landscape, but its tranquility.
In Vizag, one can't miss the drive via Naval dockyard to go to the top of the Dolphin hill. If you want a bird's eye view of the whole city of Visakhapatnam, naval dockyard, anchored ships, Bay of Bengal and Yarada beach, one must climb through the spiral stairs and reach the top of the lighthouse at the famous hill, which resembles a Dolphin's nose. The drive to reach dolphin's nose is breath taking.
For the next three days, the wedding celebrations kept me busy but my hotel, Park Vizag was always a delightful place to catch up with the stunning sunrises/sunsets and romance of the sea. There were a few more touristy places that I wanted to visit but I happily listed them down for my next trip to this culturally rich city. Borra Caves and Araku Valley was on everyone's lips. At 3,200 feet and more than 100 kilometers from Vizag, Aruku Valley doesn't just make for a memorable escape away from the city but it also gives visitors a chance to look into the lifestyle and culture of the 19 indigenous tribes living there. Borra Caves are known for their beautiful stalagmite and stalactite formations and 1 million year old Paleolithic implements. The Buddhist Shrines, Dutch Cemetery at Bheemunipatnam and the temple of Lord Sri Lakshmi Narasimha Swami are also some places to consider visiting in Vishakhapatnam.
Dainty coastline, silent sea waves, breathtaking surroundings and old world charm in this emerging smart city have made this destination a tourist friendly place.
Main Image Photo Credit: © iStock/vbel71
About the Author: The engineer in me has quit the high salaried job of 8 years and is happily living a life of an independent blogger, freelance content writer and a social media enthusiast. My heart and soul lies in reading, writing, traveling, talking and blogging.
Featured Vendor

Get Hertz Discounts
Subscribe to Our Blog!
Like Us On Facebook