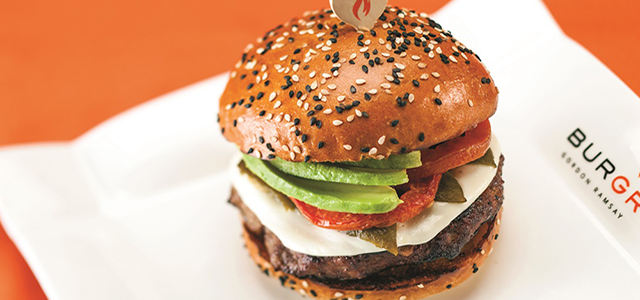 9 Best Burgers in Vegas: Come Ready To Eat
Las Vegas isn't necessarily known for being a burger destination of sorts, but oddly enough, the burger battle that began in this gambling town has sparked fierce competition between an incredible number of places, all offering their best burger. Between solely dedicated burger restaurants, to more traditional varied menu option restaurants adding their take on the "best burger" to their menu, Las Vegas has loads of burger options and all have something special (and delicious) to offer. Counting down to the best of the best, we've put together our top 9 burgers in Vegas.
9. Smashburger
Known for literally smashing their burger patties, Smashburger is proving that different can be better. They've also created 44 unique burgers specifically created for areas in the U.S. Beef is sourced from that specific part of the country and are paired with locally brewed beer as well. The Sin City Burger took the prize at the Vegas location, and if you haven't had a burger with a fried egg on top of it yet, you've been missing out.
Sin City Burger: Topped with fried egg, applewood smoked bacon, American cheese, grilled onions, haystack onions and their Smash sauce on an egg bun.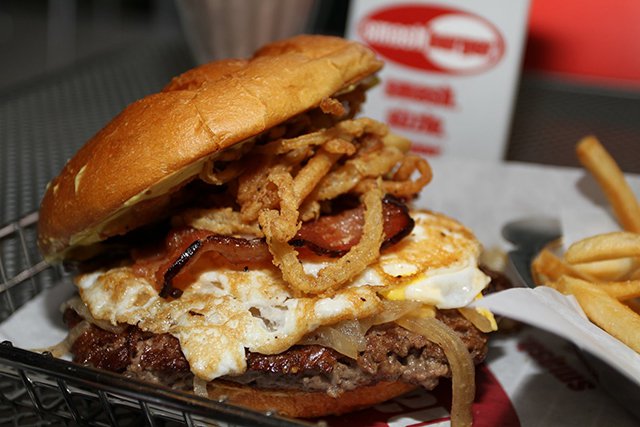 8. Burger Bar
This place has a bit of everything for the creative eater. Using the best varieties of beef, buffalo, turkey, vegetarian and vegan products, Burger Bar even has a Sweet Burger for dessert. Located within Mandalay Bay Resort & Casino, the Burger Bar menu will cause you to question what you are craving because even the Vegan burger sounds delicious.
The Hangover Burger: Certified Angus Beef Brand, smothered in Hangover Sauce, with chopped lettuce, on a sesame bun, served with Fat Fries (not to be mistake for their Skinny Fries).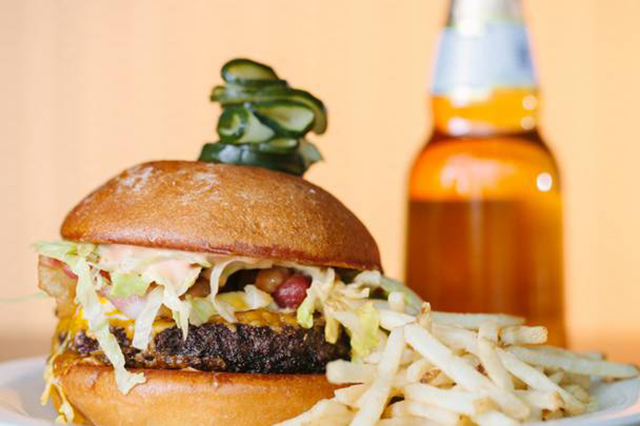 7. Border Grill
With two locations on the strip, Border Grill will spice up your Vegas experience with some authentic Mexican cuisine. Be sure to pair your burger with one of their many options of margaritas. It's hard to think of burgers when you think Mexican food, but this one is sure to trick your taste buds.
Chile Relleno Burger: Ground Black Angus brisket and short rib, romaine, chipotle aioli, roasted poblano stuffed with Mexican cheeses and Portobello mushroom served on a brioche bun.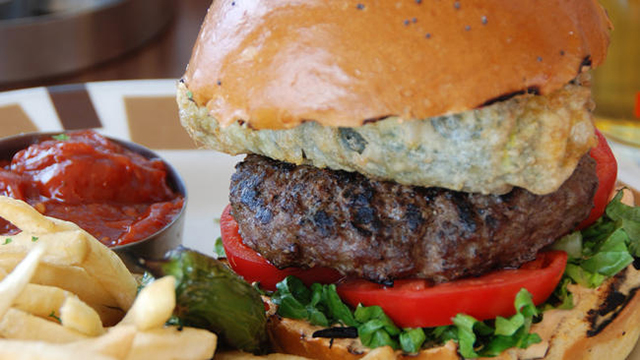 6. Bachi Burger
Bachi is short for Hibachi, a Japanese type of grill, meaning the menu is heavily influenced by Asian culture and tastes. Everything served at Bachi Burger is either made from scratch using proprietary recipes or exclusive products made to their specification from trusted suppliers.
Ronin Burger: Angus beef, caramelized onions, Japanese coleslaw, miso goma dressing, a fried egg, katsu barbecue and yuzu citrus aioli.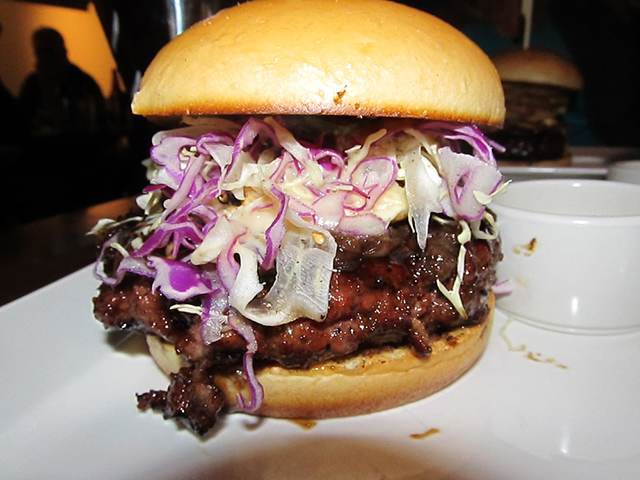 5. Bobby's Burger Palace
Celebrity Chef Bobby Flay's newly revamped and expanded menu offers a variety of signature burgers, including a newly unveiled Vegas Burger, and although it's delicious, it's not our top pick. The Cuban influenced Miami Burger was the winner on the menu and brings something different to the Vegas strip. All burgers here can be served topless, for those who prefer to replace the buns with greens, and have the option of being "crunchified" – where crispy potato chips are placed on top of your burger.
Miami Burger: Pressed with ham, Swiss cheese, pickles, mustard and mayo.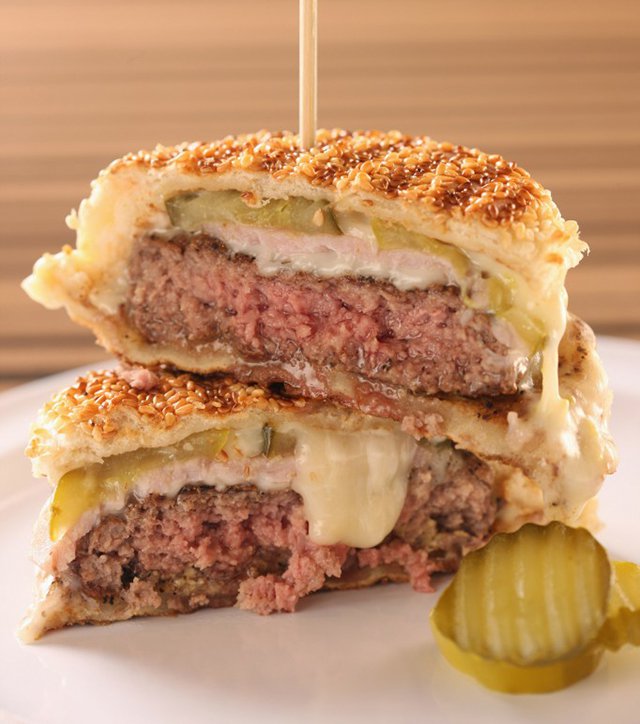 4. DB Brasserie
Chef Daniel Boulud's contemporary French restaurant at the Venetian stays true to the chef's signature French-American cooking and the Frenchie Burger is no exception to this. It is the only burger on his menu, and that's because if you are going to order a burger here, this is the one to order.
The Frenchie: 8 oz. Angus beef patty, Morbier cheese, confit pork belly and arugula on a black pepper bun.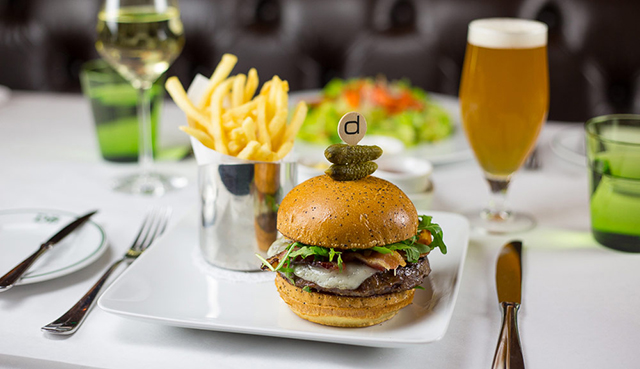 3. FukuBurger
Catch them if you can. The all-American burgers with a Japanese twist are made fresh on one of the strip's most loved food trucks. Their daily schedule is posted on their website, so tracking them down shouldn't be too hard, but do anticipate a line as their burger menu is enticing to all.
Buta Burger: All beef Fuku-patty with applewood smoked bacon, American cheese, pickled red onions and red ginger, finished with Japanese BBQ sauce and wasabi mayo.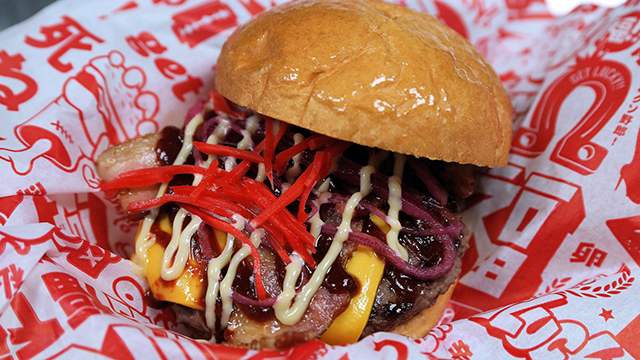 2. Gordon Ramsay BurGR
Located within the Planet Hollywood Resort & Casino, the focus of BurGR (a play on Gordon Ramsay's initials), isn't just about the man we all hate to love from his various television series, but instead is truly about the burger experience. Come ready to wait for a table, but leave satisfied, knowing you have just experienced one of the best burgers on the strip.
Hell's Kitchen Burger: Asadero cheese, roasted jalapeños, avocado and oven-roasted tomatoes, served with a jalapeño pesto aioli.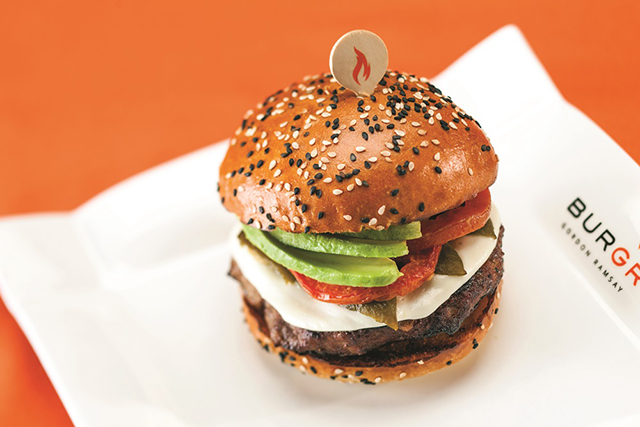 1. Holsteins Shakes and Buns
Located inside The Cosmopolitan of Las Vegas, the creative menu here not only includes inventive burgers, but some of the best boozy milkshakes one could ever experience. The Billionaire Burger is completely over the top, but it lives up to its name and reputation. About double the price of any other burger on the menu, once you take a bite, you'll greatly appreciate each taste. Make sure to save room for those milkshakes, they are just as decadent as the burgers.
The Billionaire Burger: Made with a Kobe beef patty, foie gras torchon, port onion marmalade, frisee and truffle mayonnaise.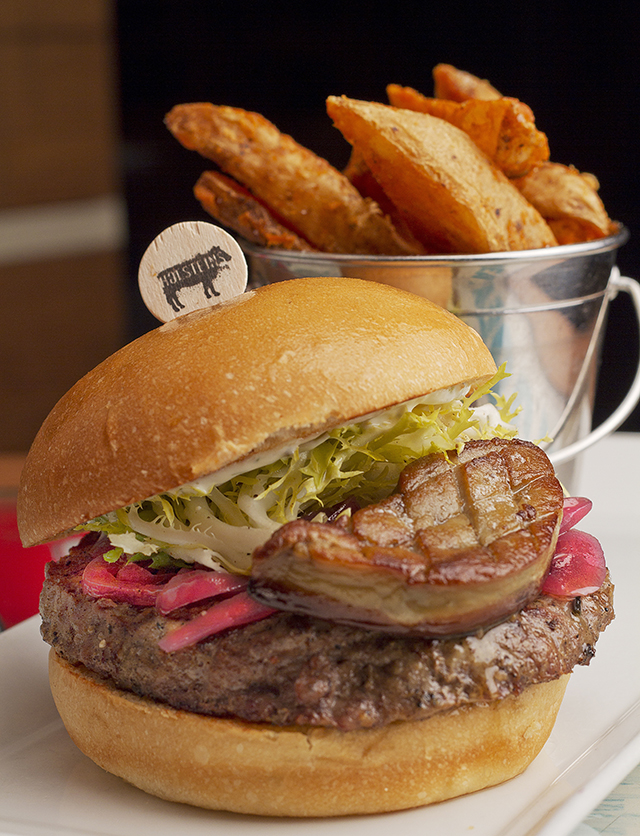 About the Author: David Duran is a Brooklyn-based luxury, hospitality, culinary, and overall freelance travel writer who contributes to such publications as Fodor's, Travel + Leisure, Destinations Weddings & Honeymoon, and Caribbean Travel + Life, among others. When not traveling 20-25 days a month for his work, he spends his free time planning more travel! To read some of his work, check out his online portfolio, and follow him on Instagram and Twitter at @mrdavidduran.
Featured Vendor

Get Hertz Discounts
Subscribe to Our Blog!
Like Us On Facebook