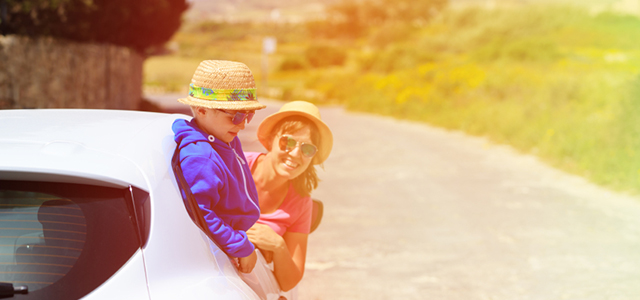 Planning the Ultimate Summer Road Trip
Whether you're planning to travel solo, with a few friends, or with your family, you likely want your next road trip to be the best one ever. If you plan your trip carefully and prepare for it wisely, you could have the summer road trip of a lifetime. You can even have a remarkable experience on a budget – so if your funds are not as ample as you'd like, don't despair. Your ultimate summer road trip awaits you.
Choose Your Destinations
The first thing you'll need to do is
decide where you want to go
. If you want to take a trip to the state next to yours, you won't need to do as much planning as you will if you're heading all the way across country – but you'll still need to select several landmarks and other sights worth seeing. Unless you are going alone, schedule a meeting with the people who will join you on the trip. Be sure that everyone involved is satisfied with the intended destinations. You can't always please everybody, but with a little flexibility and compromise, each person should be able to see at least one destination or attraction of choice.
Map Out Your Journey
Once you know where you're going, your next step is to map out your route. Never wait until you're on the road to plan your course. You'll need to consult a map (either traditional or an electronic app should suffice) to decide exactly which route you should take. You might also wish to search online for weather conditions and road closures along your intended path. If you discover that a particular road is closed, you can device an alternate course of action. In fact, exploring a few alternate routes is not a bad idea, and doing so could ultimately save you time and money.
Use an Appropriate Vehicle
You may not want to use the vehicle you rely on to get to work each day for your road trip. This is understandable, and fortunately, you have the option of renting a vehicle instead. You may even find that redeeming
rental car promo codes
is the best way to cut costs on your cross-country adventure. Such travel coupon codes could save you more money than you might initially expect. You'll also enjoy the peace of mind that comes with using a rental car, instead of inflicting wear and tear on your own personal vehicle.
Pack Your Vehicle Wisely
If you're
traveling with little ones
, remember to pack small toys and books that will keep them occupied along the way. Always keep one small back or backpack accessible, so you can easily reach items like beverages or snacks. You should also keep essential items in a back close by, such as a flashlight and a map. Don't forget to pack an emergency kit that contains first aid supplies and extra medications. Bring plenty of water in case you become temporality stranded, and have blankets and jackets available as well.
Keep Food Costs at a Minimum
You'll have plenty of opportunities to eat out, but eating some of your meals in your car or your hotel room can help you save a considerable amount of cash. Try to avoid fast food restaurants as much as possible; they can drain your resources and lead to low energy levels. You can pack some healthy snacks, like trail mix and carrot sticks, so you don't need to stop for a meal every time someone in the car is hungry. If you eat some meals in your hotel room, you can feel good about splurging a bit on restaurants a few times over the course of your trip.
Take Advantage of Hotel Discounts
Hotels may offer discounts during busy travel seasons, such as the summer months. Keep on the lookout for
hotel discount codes
and you just may find yourself enjoying finer accommodations than you originally expected. Searching online for hotel coupons and discounts can help you find some great deals for your trip.
See Something Unforgettable
No matter where you go, you are likely to be in the general vicinity of some memorable sights – so make sure you go see them! You can download sightseeing apps to your mobile device that will direct you to the must-see events and attractions in an area. If you are hoping for an unforgettable road trip, adding a little bit of unplanned adventure can guarantee an experience you won't soon forget. Going on a road trip should be an exciting experience. If you plan your journey well, you can do and see a wide range of amazing things. You may even utilize travel discounts and coupons to cut back on costs along the way. Regardless of where you choose to go, you and your travel companions are never too far from the ultimate road trip getaway. Don't let the price tag of your trip keep you from the adventure of a lifetime and take advantage of a range of travel discounts and promo codes from Allied Business Network. Our exclusive member's only discounts and promo codes allow you to vacation at a fraction of the costs.
Sign up for your free membership
today and start saving with every purchase!
Featured Vendor

Get Hertz Discounts
Subscribe to Our Blog!
Like Us On Facebook