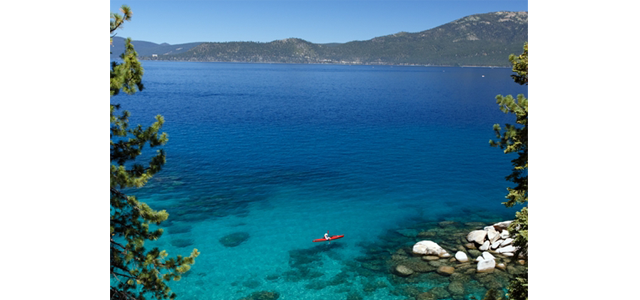 Lake Tahoe Super 8 named a top choice for budget travelers
Lake Tahoe, California, is one of the top recreational destinations for travelers out West. Known for scenic views and a variety of winter sporting activities, it's a great place for both families and professionals to escape for some weekend fun. However, the expenses of traveling to Lake Tahoe can add up. Factor in the cost of fuel, passes to ski resorts and other costs, and a trip to Lake Tahoe can become a drain on the wallet. Fortunately, the city offers a number of budget lodging locations that can help tourists save money. VirtualTahoe.com recently reviewed which local hotels offer the best bang for the buck and noted that the Super 8 Motel in Lake Tahoe is one of most affordable options available. The source stated that the motel is close to the lake and offers a number of quality amenities such as a year-round hot tub, an attractive perk for avid skiers looking to relax after a cold day on the slopes. Throughout the United States and Canada, there are a number of Super 8 locations that offer the same great service and accessibility to recreational activities as the facility in Lake Tahoe. By using ABN's promo codes, travelers can save up to 20 percent on Super 8 rooms, making it an even more affordable lodging choice.
Featured Vendor

Get Hertz Discounts
Subscribe to Our Blog!
Like Us On Facebook