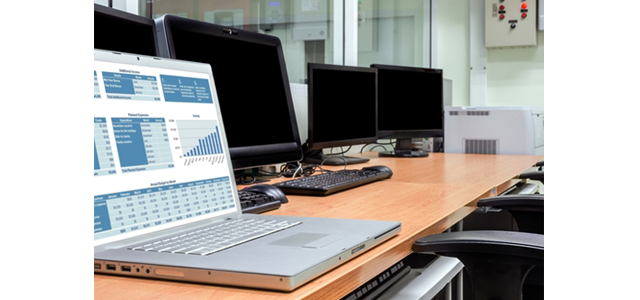 Hotels upgrade business centers for high performance travelers
The needs of today's business traveler are constantly evolving with the expectations and demands of the digital age. While many crucial business requirements can be taken care of on the road thanks to advancements in personal device technology and a variety of communication channels, there are still a handful of components to a successful trip that must be addressed with more traditional solutions such as printers, copiers and other standalone assets that cannot be packed in a suitcase. While vendors are making an effort to
better integrate these technologies with mobile devices
, there will always be travelers looking to hunker down in a hotel business center to focus in on their work without distraction. This means that hotels must keep up with the business world by providing reliable Internet service and a wide array of machines to handle any needs that may arise. According to a recent article from USA Today, travelers should not expect business centers to be going anywhere, as many
hotels continue to maintain and update these areas
with regularity and care. Despite some industry leaders suggesting that the business center may not be as important as it once was, the demand is still present as hotels show no signs of cutting them out of their strategies. "I think the need fundamentally has diminished," Matthew Carroll, vice president of Global Brand Management for
Marriott
Hotels & Resorts, told the news source. He explained that workers are now "traveling with their own technology, whether a laptop or tablet. Even the need to print a boarding pass is going away when you consider that with major airlines, you can check in with an app on a mobile device."
The convenience factor remains a prominent force
There is no denying the appeal of having a convenient solution to business needs, especially when weary travelers are spent from a day on the road and want to check into their rooms as quickly as possible. This is a primary reason why the business center has remained a staple of most hotel chains despite an ever-changing digital landscape. Being given the option to set up operations in a central location is key for travelers who don't have the time or energy to find a designated workspace on the road. The peace and quiet of a business center can be a safe haven for those fed up with working in coffee shops or libraries, desperately searching for a Wi-Fi connection and an open table. "We do know there is still a need to provide that functionality in the hotel, and we're continuing to do that," Gina LaBarre, vice president of brand management for Crowne Plaza, explained to the source. "We want to make sure our guests are as productive as possible.
What is the latest in business center trends?
The best hotels treat their guests with honor, and providing an adequate business center is just one component of a successful hospitality strategy. USA Today pointed to a handful of trends suggesting the direction in which hotels business centers are moving. 
Wyndham Hotels
, for example, is transitioning from providing isolated executive rooms to a more lounge-style plan that extends the business center into its lobbies, creating a more professional atmosphere for the space as a whole. On the other hand, InterContinental Hotels Group is consolidating its centers into a minimal, two-laptop desk which grants full access to printing and copying anywhere in the hotel. While the business center may not look the same as it once did, travelers still expect the best and hotels will do whatever they can to keep up.
Featured Vendor

Get Hertz Discounts
Subscribe to Our Blog!
Like Us On Facebook