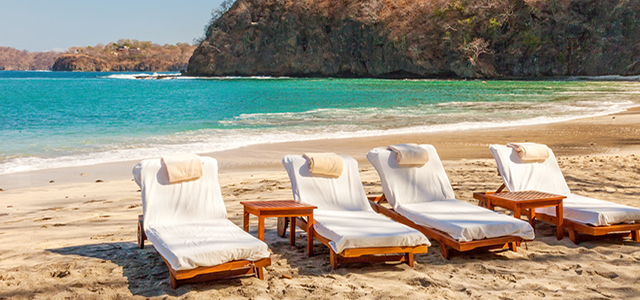 How to Spend A Long Weekend in Guanacaste, Costa Rica
We spent a recent long weekend in Guanacaste and enjoyed the perfect mix of R&R and adventure after flying from NYC directly to Liberia on JetBlue. Find out where to stay, eat, surf and dine in this Pacific coast destination.
Stay: El Mangroove, Playa Panamá
This hotel, which is part of the Autograph Collection, has all of the amenities of a resort hotel in a boutique setting. Located on the tranquil Playa Panamá, this hotel is perfect to recharge. Paddleboard in the serene waters, get a massage in the lush outdoor spa rooms or sip on their signature spicy cocktail El Pana. This oasis is almost too nice to leave, but you would be amiss to not see more of spectacular Costa Rica.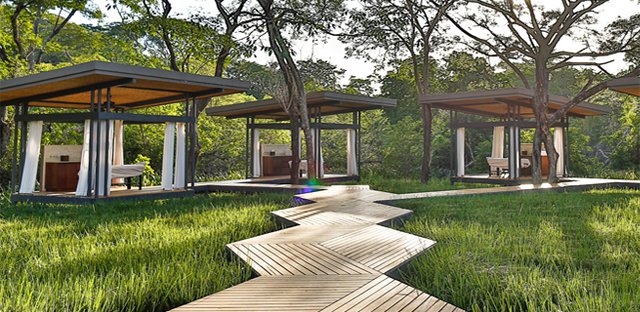 Eat: Abbocato
Pescatarians, meat-lovers and vegetarians rejoice — everyone can have a great dinner at Abbocato, you can even opt for separate tasting menus without having to come to some sort of forced food consensus. Ingredients are seasonal and locally sourced and feature Asian and Mediterranean influences.
Surf: Tamarindo
Costa Rica is the perfect place to learn how to surf — warm water, easy waves and an abundance of surf schools. If you're in Guanacaste and want to take a stab at the sport, head to
Witch's Rock Surf Camp
in Tamarindo which is the ultimate surf one-stop shop. Multiple instructors can either teach you how to surf or improve the technique you already have. You'll work up an appetite catching waves. Head to the restaurant and bar and order the nachos that come in two sizes — as big as your ass or half-ass (they are really called that!). Sip on a cold beer and revel in your new surfer status.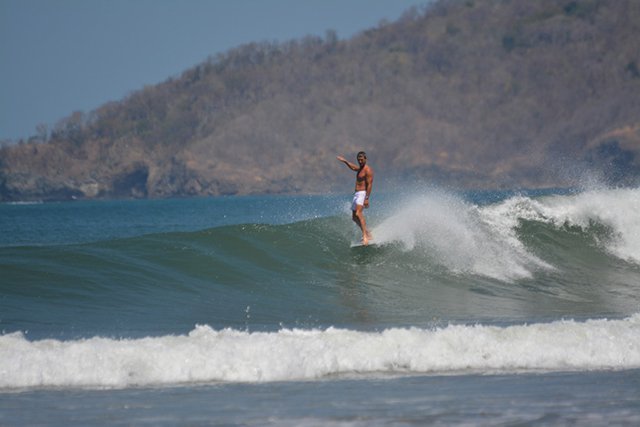 Coffee: Sun Burst Coffee
While we're on the subject of beverages, coffee is a must while you're in Costa Rica. Better yet, get a tour of a coffee plant to learn about how the coffee is grown and roasted there. At the end of the tour make sure to purchase premium coffee to bring home to you and your friends. A great morning coffee will always transport you back to your trip to Guanacaste.
Explore: National Parks
You can explore both rain forests and volcanoes in Guanacaste, both are just a two-hour drive away. Pack some good shoes, a bathing suit and a camera and head to either Parque Nacional Rincón de la Vieja or Tenorio Volcano National Park to hike and spot wildlife (you may even see a sloth). Why the bathing suit? In Tenorio Volcano National Park you can go for a dip in the bluest of blue waterfall. Cool off after your walk and snap some Instagram-worthy pics of this beautiful site.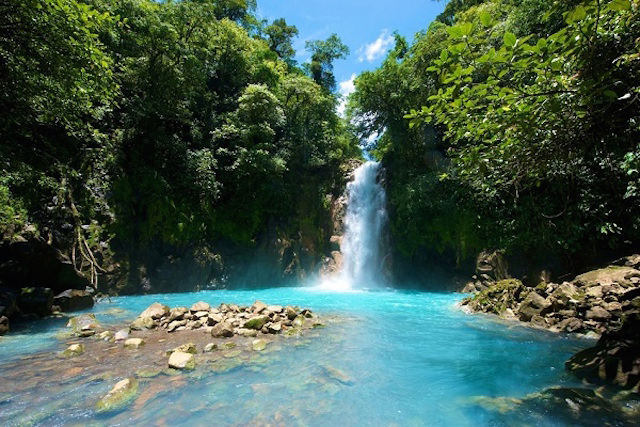 Main Image Photo Credit: © iStock/fallbrook
About the Author: Rana Good is a multimedia journalist with an ambitious goal of traveling to all countries in the world at some point in her lifetime. Originally hailing from Switzerland she's made NYC her home but takes every opportunity to discover new lands when she can.
Featured Vendor

Get Hertz Discounts
Subscribe to Our Blog!
Like Us On Facebook