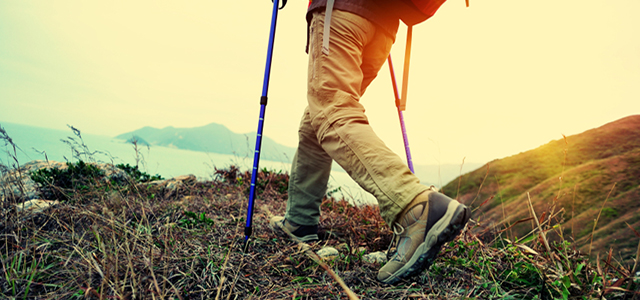 How to Pack for Your Solo Travels
That moment of excitement hits when you realize that you're about to travel across the globe to foreign countries, experience their cultures, eat their amazing food, and explore new things, all as a solo traveler. But then it starts to dawn on you, what do you pack?
Necessities
Before you pack your suitcase/backpack, make sure you've covered these necessities:
1. Scan and email a picture of your passport and driver's license to yourself.
Most likely you will be completely fine, but just in case you find yourself in a situation without identification, you want to be able to access these!
2. Inform your cellular company that you're traveling and disable your minutes and data.
That way you won't be charged for roaming and you won't be paying for minutes that you're not using.
3. Notify your credit card companies that you're traveling abroad.
That way you can avoid getting your credit card annoyingly blocked just as you're about to scoop up some gorgeous dresses during the insane summer sales in Spain or pay for that ATV to explore the beaches in Mykonos, Greece.
4. Plan an itinerary before you leave so you can make sure you hit all the spots you want to see!
It's easy to get overwhelmed so doing prior research beforehand can alleviate some of that pain.
General Packing List
I used to love packing for trips as a kid but as I've gotten older, I just want to pack as fast as possible and not think about it. Let us take out the guesswork for you and ensure that you've packed everything with our packing list. This packing list is intended for hot weather since people tend to travel more during the summer, but feel free to adapt it as necessary and remember to bring those boots and coats if you're traveling during the colder months.
• Suitcase or backpack
• Passport
• Phone + charger
• Headphones
• Universal charger
• Earplugs
• Sunglasses
• Watch
• Lotion
• Sunscreen
• Toothbrush
• Visa approval letters (depending on the country) and passport photos if necessary
• Tanks
• Shorts or pants
• Underwear
• Socks
• Bathing suit/swim trunks
• Day backpack
• 1 pair of sandals
• 1 pair of sneakers
• Medicine (Tums, Advil, etc.)
• Toiletries like shampoo and conditioner
• Chapstick
• Hand sanitizer
For women, you might also want to consider:
• Makeup and makeup remover
• Razor
• Hairbrush
• Hair ties
• Bras
• Pads/Tampons
• Leggings
• Heels for nightlife
These items could change depending on when and where you traveling to, but it is a great foundation to build off of. We hope that this post was helpful and good luck to you on your travels!
About the Authors: Heesun and Sharon are Bay Area natives and their love of traveling has taken them on a quest to visit 100 countries before 100. For more travel tips and to follow us on our journey, visit Me Want Travel. You can also follow us on Twitter, Instagram, Facebook, and Pinterest.
Featured Vendor

Get Hertz Discounts
Subscribe to Our Blog!
Like Us On Facebook