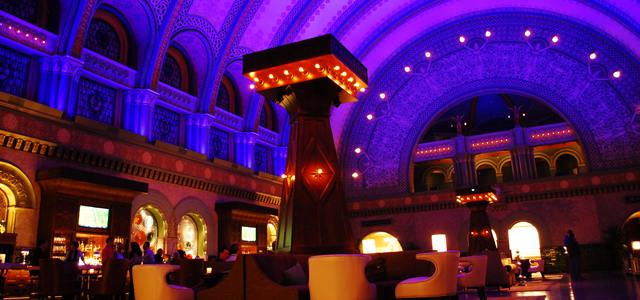 Hotel Review: St. Louis Union Station, Missouri
During a recent trip to St. Louis, travel writer Cheryl Rodewig stayed at the St. Louis Union Station Hotel. Here's her take on the experience.
A historic building with a 3D light show, model train exhibit and stained glass windows — it sounds more like a destination than the place you brush your teeth each night. But the St. Louis Union Station is both: must-see tourist attraction and upscale hotel.
Staying at the
St. Louis Union Station - a DoubleTree by Hilton Hotel
made my first trip to Missouri's capital particularly memorable. They offered great customer service, comfortable accommodations and plenty to do at night, which was especially helpful with the sun setting around 5 p.m. during winter.
A Beautiful Building
First, let's talk about where it's at. Union Station is centrally located in downtown St. Louis, just a jaunt (about 2.5 miles) from the Gateway Arch. When it was built in 1894, it was the largest train terminal in the U.S. The building, now a National Historic Landmark, is a castle-like construction complete with turrets, stained glass and sweeping arches.
It's gorgeous.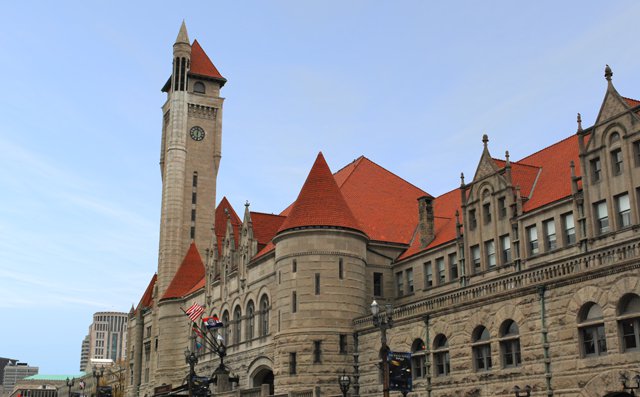 And it's not like any hotel I've stayed in before. The complex is large, including a mall and even a small museum. The train motif is consistent throughout, with a model train exhibit on display, train-themed artwork in the rooms and the key card envelope stamped "all aboard." The effective is charming.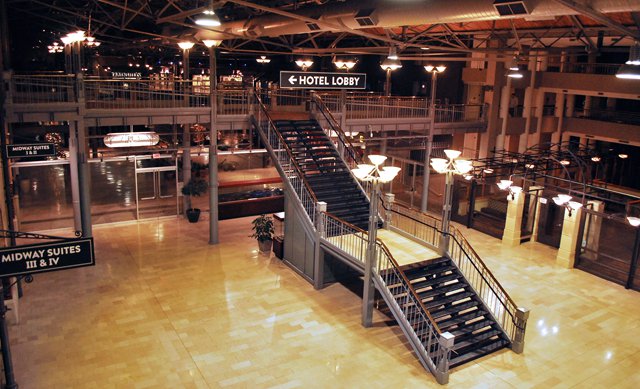 Modern Comforts
Historic it may be, but the AAA Four-Diamond hotel itself has all the modern amenities you could want. I stayed in a renovated room on the fourth floor overlooking the courtyard. The bed was comfortable, the flat-screen TV had plenty of channels to choose from, and it was pleasantly quiet. The aromatherapy shampoo was a surprising treat — lemony and invigorating but not the standard citrus you get at every other hotel.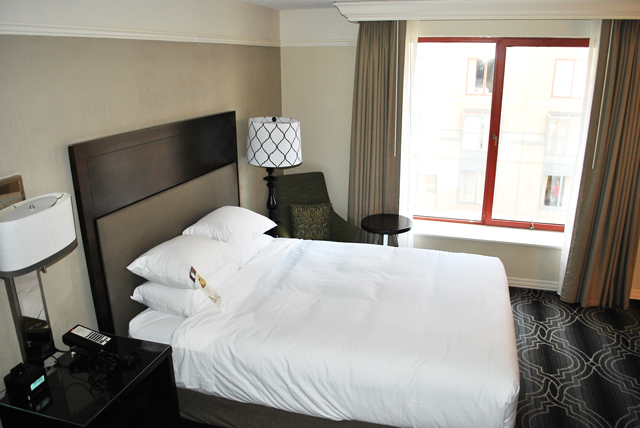 The service was another luxury. Warm chocolate chip walnut cookies on arrival. Their friendly "Make It Right" policy for when you need something — anything. Even being allowed to check out at 1 p.m. because of my afternoon flight. The staff were happy to do anything they could to make my stay special (and no, they didn't know I was writing a review).
You also have plenty of dining options to choose from, although on Sunday night, the options are a bit slimmer. The hotel has a market, where you can pick up sandwiches and other affordable eats, and a full-scale restaurant, Station Grille, a descendant of the original Union Station railroad diner.
And then there's the Grand Hall.
The Grand Hall
You can order drinks and small plates in this swanky lounge that hums to the sounds of instrumental pop and subdued chatter from happy patrons. I recommend the Gooey Butter Cake because it's basically a St. Louis institution. Pair it with coffee and float away in a world of sugary bliss.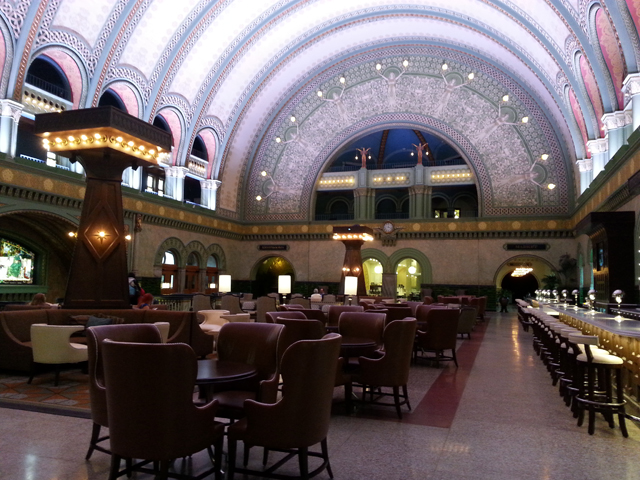 But the real highlight is the show. In the evening, every hour on the hour, the 65-foot vaulted ceiling is transfixed with patterned lights set to music. They form geometric shapes, flora, fauna and more.
I asked the bartender how many variations of shows they have, and he said 13. Depending on when you go, you can see whales outside a submarine, the Sistine Chapel or figures from St. Louis history.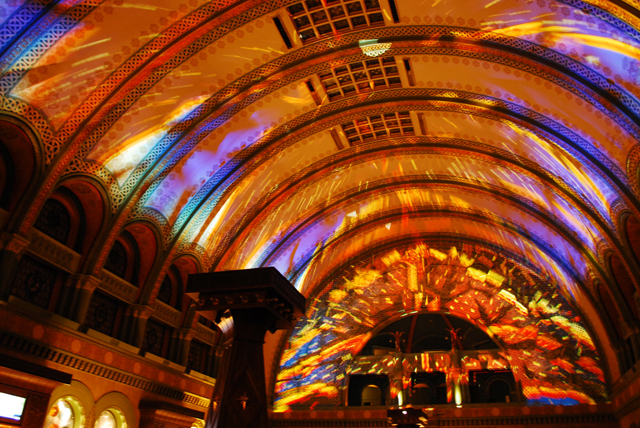 After visiting or dining in the Grand Hall, don't forget to stop by the famous "Whispering Arch" with a friend. If you whisper into one side of the arch, your friend on the opposite side really will hear you. It's uncanny.
What to See Nearby
The hotel is just a block from the nearest transit stop, where you can quickly access free tourist attractions like the
Saint Louis Zoo
(the hippos are fascinating), the Missouri History Museum, the Saint Louis Science Center and the Saint Louis Art Museum. You can also walk down to the Arch, passing by Peabody Opera House and Busch Stadium along the way.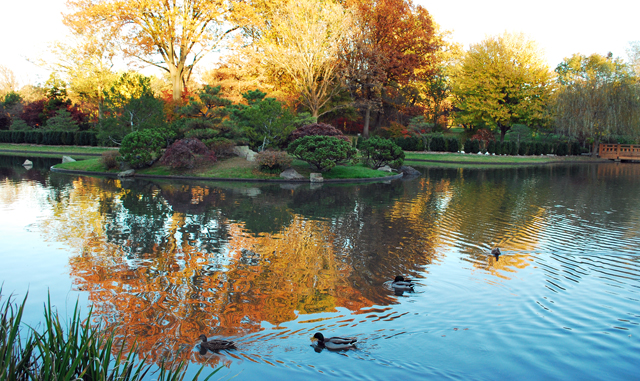 Or call Uber for a trip over to the
Missouri Botanical Garden
, one of the country's oldest gardens with 79 acres of beauty, including a striking Japanese garden and a world renowned orchid collection. Even in the off-season, this garden is stunning. For the holidays, they light up the landscape with more than a million lights, on display from Nov. 21 to Jan. 2.
About the Author: Cheryl Rodewig is a storyteller and creator — for brands (content marketing) and her life (travel). See more of her travel stories on Twitter at @cherylrodewig or online at cherylrodewig.com.
This post contains references to products from one or more of our partners. We may receive compensation when you click on links to those products. For an explanation of how ABN works, visit this page.
Featured Vendor

Get Hertz Discounts
Subscribe to Our Blog!
Like Us On Facebook