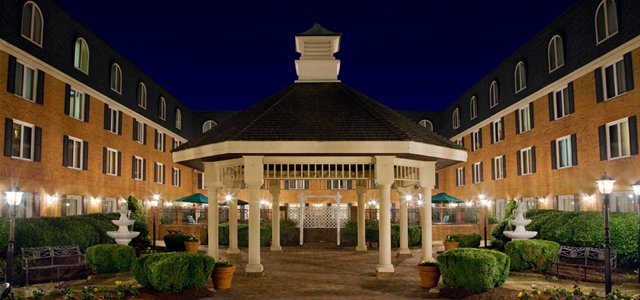 Hotel Review: Hilton Wilmington/Christiana in Newark, Delaware
On a recent trip to Newark, Delaware, travel writer Cheryl Rodewig stayed at the Hilton Wilmington/Christiana hotel. Here's her take on the experience.
The 160,000 square foot Hilton Wilmington/Christiana has just undergone an extensive renovation and it's gorgeous. 

There's something about staying in a new or recently refurbished hotel that's a little luxurious. Everything is up-to-the-minute modern and the contemporary colors and patterns are easy on the eye. It's one of the reasons I chose this hotel for my visit to Newark, Delaware. 




Each of the 250 guest rooms has just been updated, and it shows. The signature Hilton cloud-like beds are placed in a chic setting with tasteful wall art and sleek, two-toned wood furniture. I had plenty of room to spread out, a work station where I could plug in my laptop and take advantage of the free Wi-Fi, and even a mini fridge and microwave tastefully concealed in the dresser, which came in handy.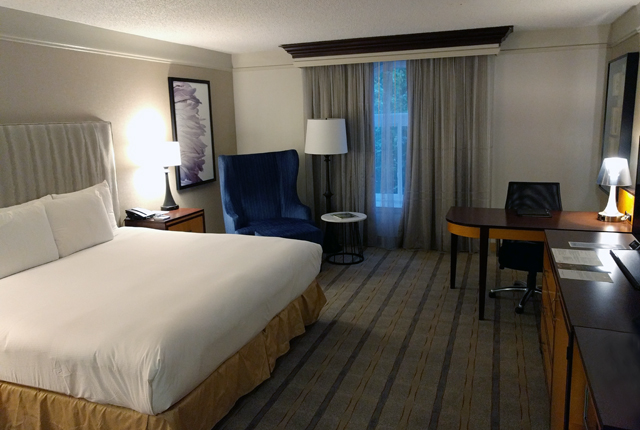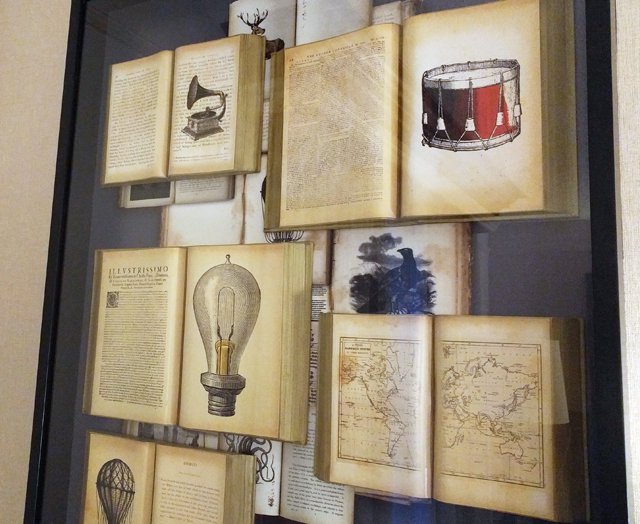 Chocolates on the nightstand, a Delaware travel magazine, and the luxury bathrobe were nice touches. The room also included a safe, flat screen TV, Fiji water, coffee and tea. The marble in the bathroom had all the shiny newness of a newly upgraded suite. 

In the rooms, hallways and elsewhere throughout the hotel, the interior design has gotten a facelift with attractive subdued blues, geometric shapes and bold floral accents.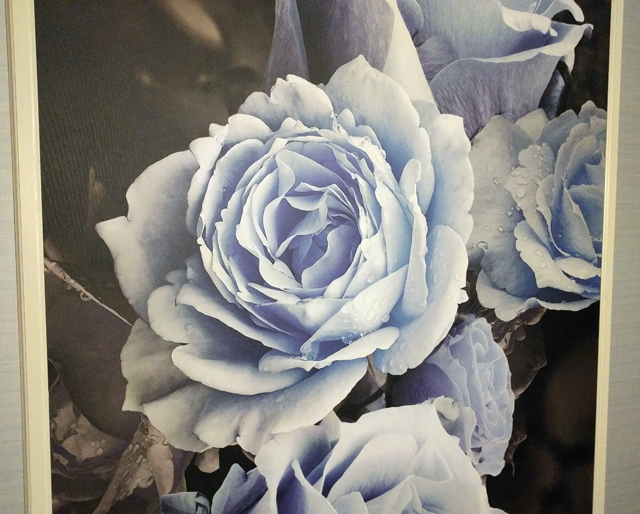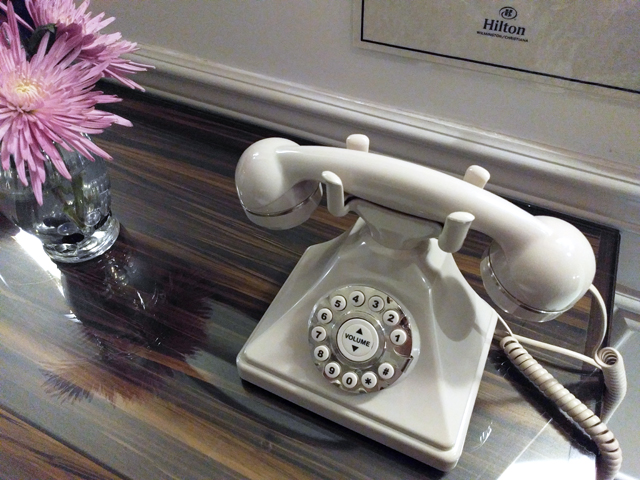 Hilton Diamond and Gold members, and anyone who wants to upgrade for a splurge, can stay on the executive level. I'm not yet Gold status, but I've heard about Hilton's executive floors and wanted to check it out. The level has its own clubroom, the Club on 4, with all kinds of activities during the week, from fresh cocktails made in front of you to live music to chef demonstrations, in a well-lit, cozy space. Continental breakfast is served here, too, so you can dine in the club before starting your day.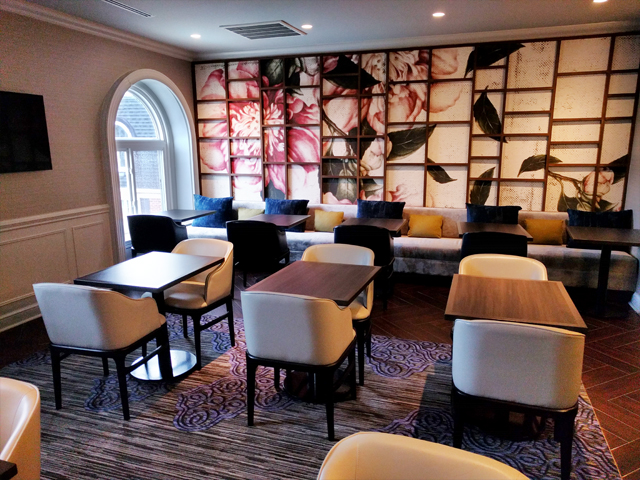 They hadn't quite launched their weekend experience in the Club on 4 when I visited so I enjoyed breakfast downstairs. It's an add-on to your stay, but I've found eating breakfast at the hotel typically saves time and money. I opted for the full breakfast which included eggs, sausage, pancakes and more, but I think I would have been just as happy with the continental option, which includes just the fruit, yogurt, cereal, and pastries. And plenty of coffee, of course.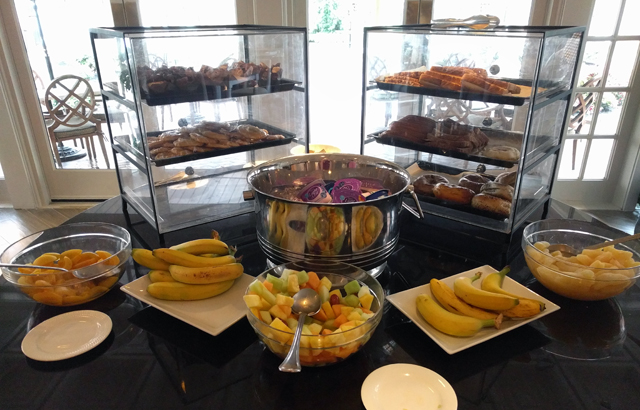 If you're looking for something a little stronger than coffee later in the day, the newly remodeled Market Kitchen & Bar is your answer. They have seven brews on tap including some from the local Dogfish Head Brewery, a James Beard awardee, along with a variety of mixed drinks and spirits. 




What impressed me, though, was the menu. It's not too long and what is on there is fresh and often locally sourced. Their Kennett Square sandwich, named for the generous serving of mushrooms that come straight from the "Mushroom Capital of the World" just 30 minutes down the road, is mouth-watering good. It's smeared with goat cheese that hails from a farm in Maryland, and the chicken comes from a family owned natural foods provider in Pennsylvania. Some of the gastropub's ingredients, like tomatoes, eggplant and herbs, are grown right in the hotel's courtyard garden.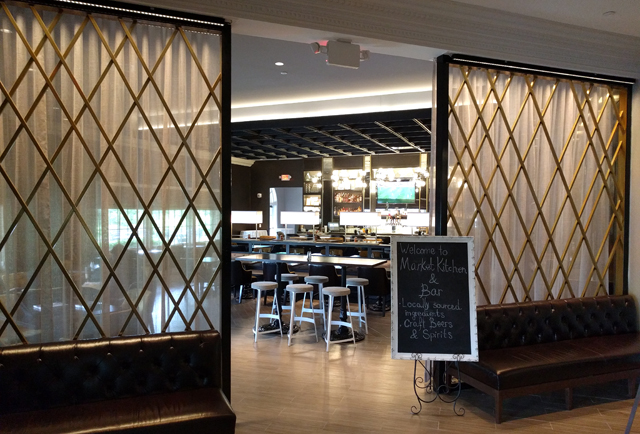 When the weather's nice, take your meal onto the patio. Mid-week May to October, there's live entertainment ranging from acoustic to classic rock. They also have a gym, business center, meeting rooms, hot tub and outdoor pool, so you almost don't need to leave. 

But, of course, you have to because you're in the heart of the Brandywine Valley, and there's almost too much to see. The Hilton offers complimentary shuttle service within 10 miles, so you can take advantage of Delaware's tax-free shopping at the Christiana Mall or visit downtown Newark for local eateries and boutique stores. 

Venture a little further afield to New Castle, still just 15 minutes away, which boasts more historic structures than Colonial Williamsburg. Or head south to the town of Odessa with its photo-worthy 18th and 19th century architecture. Along the way, stop by Fort Delaware, a medieval looking Civil War fortress, complete with moat. Save at least one day for Wilmington, a mere 10 miles from your hotel room. As the largest city in Delaware, it has everything a tourist could want, including museums, mansions and a zoo.
About the Author: Cheryl Rodewig is a storyteller and creator — for brands (content marketing) and her life (travel). See more of her travel stories on Twitter at @cherylrodewig or online at cherylrodewig.com.
Featured Vendor

Get Hertz Discounts
Subscribe to Our Blog!
Like Us On Facebook