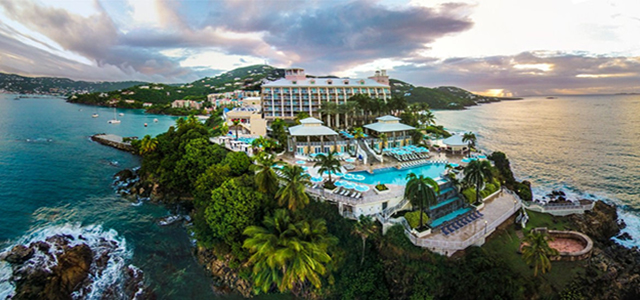 Hotel Review: Frenchman's Reef & Morning Star Marriott Beach Resort, St. Thomas
On a recent trip to St. Thomas and the U.S. Virgin Islands, travel writer Breanna Wilson stayed at Frenchman's Reef & Morning Star Marriott Beach Resort. Here's her take on the experience.
No passport, no problem. St. Thomas just might be one of the best-kept secrets for travelers coming from the U.S. With no need for a passport to visit the island since it's a U.S. owned territory, and a place most Americans either don't about or just plain forget about, St. Thomas is one of those places that seems too good to be true. But trust me when I say, it isn't.
The Hotel
Here's where
Frenchman's Reef & Morning Star Marriott Beach Resort
comes in. You need a place to stay, right? Right. And well, this resort couldn't be more perfect for both the first-time and return St. Thomas traveler.
With a location just minutes from downtown Charlotte Amalie, the capital of the U.S. Virgin Islands, the resort is at a point of the island that seems like it was just made for a hotel to be built on. The hotel's main pool (there are several) sits at the edge of the peak, making for the perfect place to settle up and gander out at the vastness of the ocean.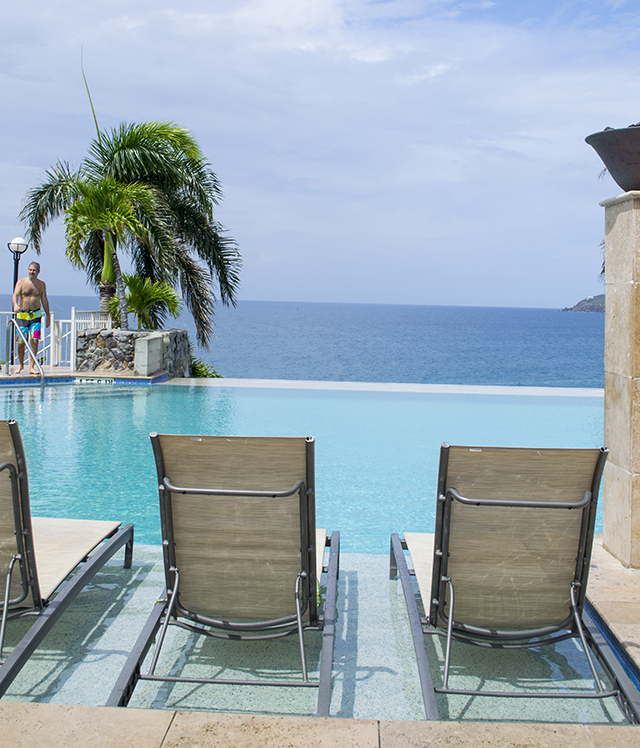 The resort has plenty of options for food, with Coco Joe's, the only beach-side restaurant being my personal favorite. The food at the resort is nothing to write home about, with standard options for everyone (including the brand's famous Marriott burger), but you're not there for the food, you're there for the beach. And there's plenty of that (and more) to experience.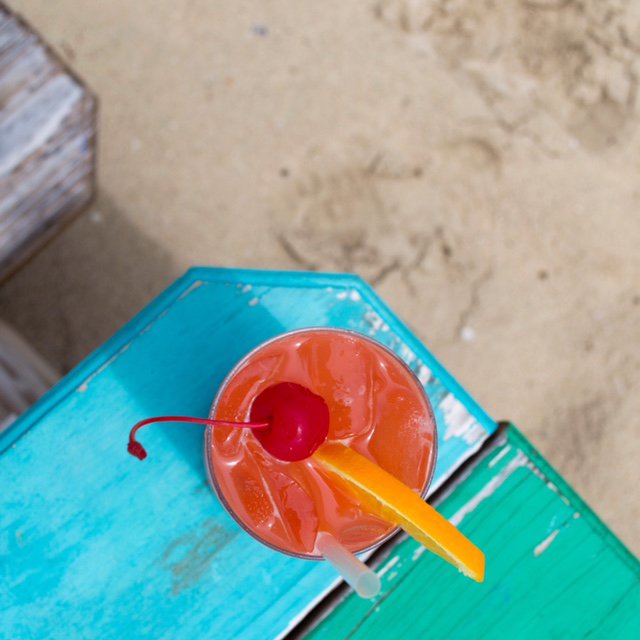 The Beaches
The hotel has two beaches, which I don't think that most guests realize. The first is the beach where you'll find Coco Joe's, this is Morning Star Beach.
Down an iguana filled pathway, to the left of the resort lies one heavenly strip of sand and perfectly blue water just waiting for guests. Lounge chairs and umbrellas are already laid out for guests, and there was never a rush or a wait to get a chair and umbrella.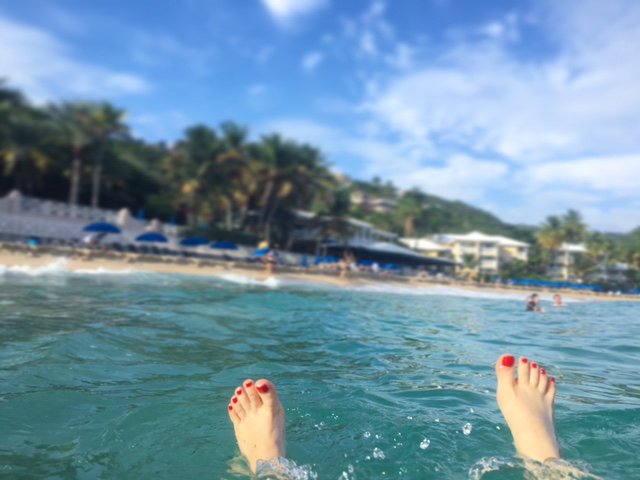 The second beach is the beach designated for the vacation rentals on the property. And really, I liked this beach much better. It's much smaller, maybe a quarter of the length of the other beach, but it's much more lively with foam rafts out in the water for guests to lounge on, a large inflatable ball/raft for guests to climb on top of and a small pier to do the occasional cannonball off of. Lounge chairs and umbrellas are a bit harder to come by here as there are more guests crowding a smaller area, but I was still able to find one at peak time within a matter of minutes.
The Adventure Center
This is where a stay at the resort gets really fun, especially for an adventure traveler like myself. From the Adventure Center you can book things like snorkeling tours, night kayaking, island tours and more. Here are the three things that I did:
Sunset Catamaran Tour
Catamarans are always fun and this one was no different. Larger than other catamarans that I've been on, the sunset tour is just that. You board, head out to sea and watch the sun set. As the sun went down we were served drinks (rum runners are ALWAYS my favorite in the Caribbean) and food. As the tour headed into the night we headed into the Charlotte Amalie harbor to get a better view of the town all lit up and to see some of the incredible cliffside houses, including one that has a waterfall, light and fire show as well as a real life pirate ship. The sail is about two hours and we were back to the hotel by a little after 8 p.m.
Night Kayaking
Now THIS was my absolute favorite thing that I did at the resort. It was awesome. As the sun was almost out of sight I was put into a clear-bottomed, LED lit kayak with a friend. Because St. Thomas' water is so incredibly clear (and absolutely stunning), the kayak lit up the ocean floor below us allowing us to see sea turtles (make sure you say "hi" to Shelly for me!), gigantic fishes and stingrays. For about an hour we kayaked up and down the bay's coast, learning about the area and the little creatures that we were finding along the way. It really was a one of a kind experience.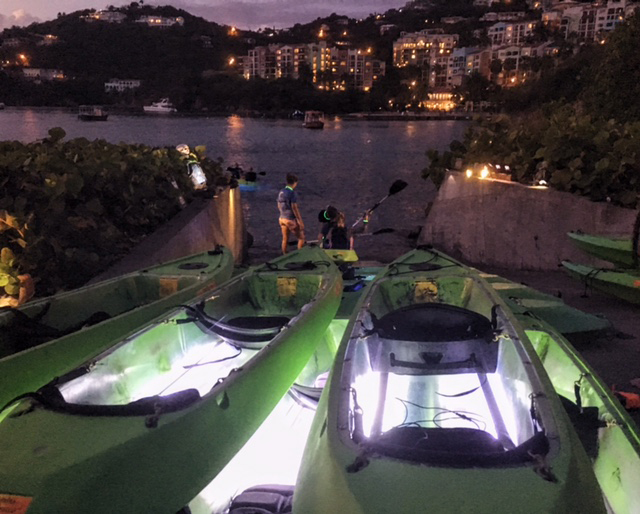 Half-Day Snorkel Tour
If you like sea turtles, you're going to love this. Why? Well, because they send you to a place called Turtle Cove, that's why. And it promises exactly what you think it would – sea turtles! Getting back on the catamaran (affectionately called "the Cat") that we had the sunset tour on just a few days prior, we headed off to Buck Island and Turtle Cove. Equipped with goggles, a snorkel, fins, a life jacket and a set of safety instructions, into the crystal blue water I went in search of sea turtles. And it didn't take long to find one – well, maybe I should say it didn't take our snorkel guide long to find one. A handful of sea turtles, coral and plenty of interesting fish later, I was back on the catamaran, munching on vegetables (who knew snorkeling was such a workout) heading back to the resort.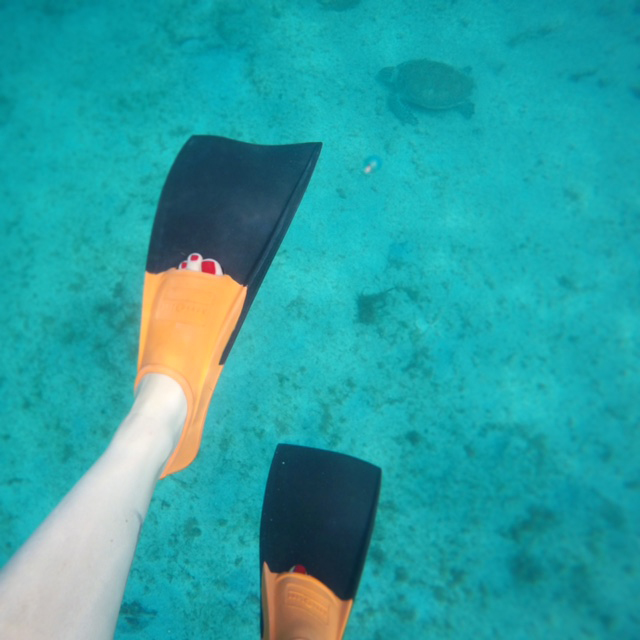 Things to do in St. Thomas
When you're at the resort you have to try the drink that the island is known for, the Painkiller. And if you ask me, the Sunset Bar & Grill makes the best one on the property.
Heading into Charlotte Amalie, jewelry shopping is the thing to do here. If you're looking for something simple as a commemorative piece from your trip, search out a hook bracelet and learn about its island meaning.
Bones Rum is a gift shop (t-shirts, etc) that you won't want to miss. Not for the cheesy shirts, but because of the bar in the back. Order the frozen drink of your choice (banana daiquiri for me) and pour your own rum. Yes, you heard me right – you pour your own rum. And off you go because your cup is meant to travel.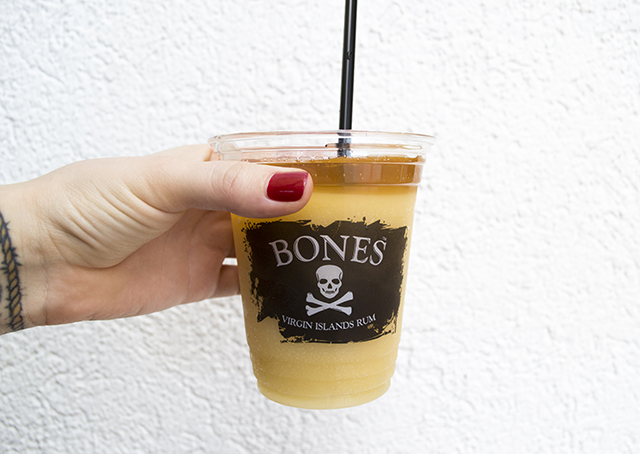 Magen's Bay Beach is not only one of the best beaches on the island, it's rated one of the best beaches in the Caribbean. Take a taxi from the hotel ($10 - $13), pay the $5 entrance fee, then settle into relaxation mode. This beach is calm, unless there's a cruise ship in that day, which typically means avoid this place at all costs – keep in mind that Tuesdays and Wednesdays are popular days for ships to port (you won't be able to miss them from the hotel). The water is extremely calm and crystal clear, making for one peaceful beach day. Order a Carib Lager ($5.50) from the waitress that walks around and enjoy your new favorite happy place.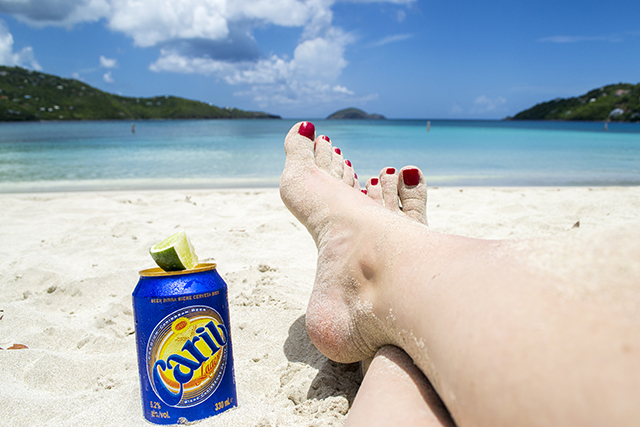 Until next time, you wonderful, wonderful U.S. island.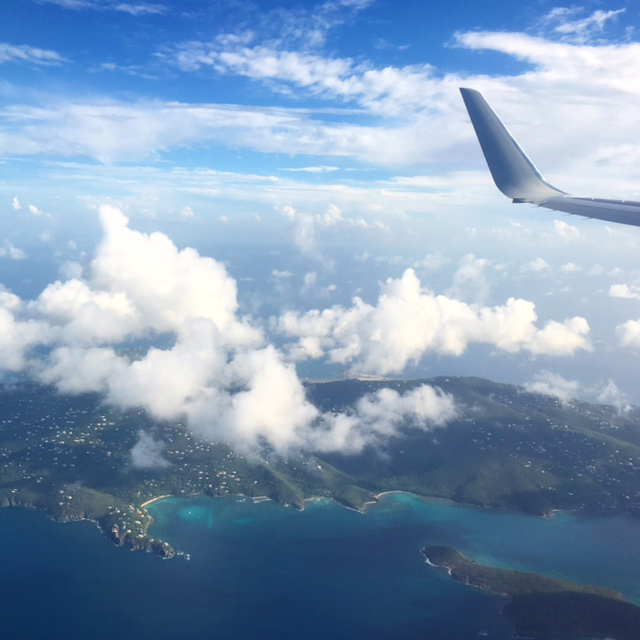 Main Image Photo Credit: Frenchman's Reef & Morning Star Marriott Beach Resort/Zach Fackrell
About the Author: Breanna Wilson is a freelance travel writer who documents her adventures on her Instagram and Twitter under the handle @breannajwilson and on her blog BreannaJWilson.com. Follow her for more travel tips and advice.
This post contains references to products from one or more of our partners. We may receive compensation when you click on links to those products. For an explanation of how ABN works, visit this page.
Featured Vendor

Get Hertz Discounts
Subscribe to Our Blog!
Like Us On Facebook