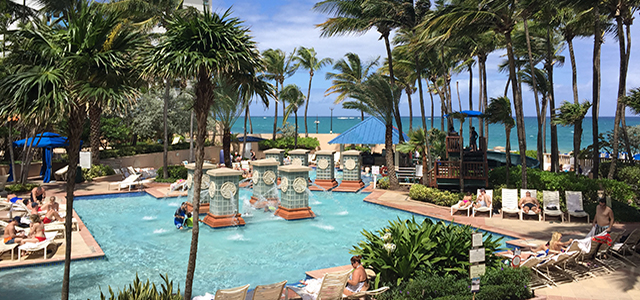 Hotel Review: San Juan Marriott Resort, Puerto Rico
On a recent trip to San Juan, travel writer Breanna Wilson stayed at the San Juan Marriott Resort. Here's her take on the experience.
Paradise. Yes, that's exactly what I thought when I reached room 1710 at the
San Juan Marriott Resort
after an overnight flight from Los Angeles. It may have been the lack of sleep and the sight of the bed that made me say that, but either way it was true.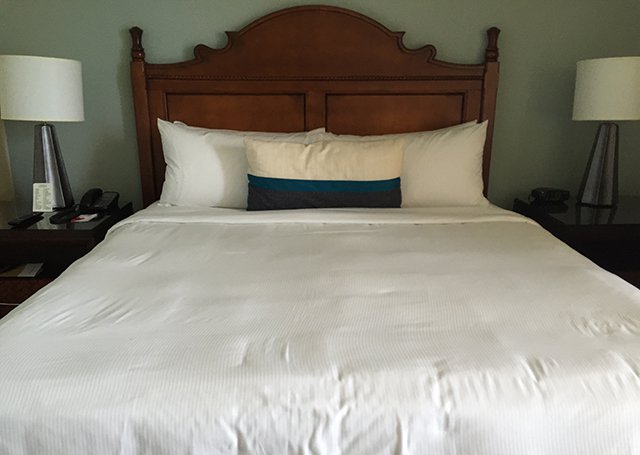 Looking around, my king room was clean, spacious and I had an ocean facing balcony from which I could see the beach I was dying to get down to. The beach is reserved for guests with blue chairs and umbrellas marking where the San Juan Marriott's beach starts and ends. The water in San Juan isn't my favorite, but the beach was delightful and the chair-side wait service a plus.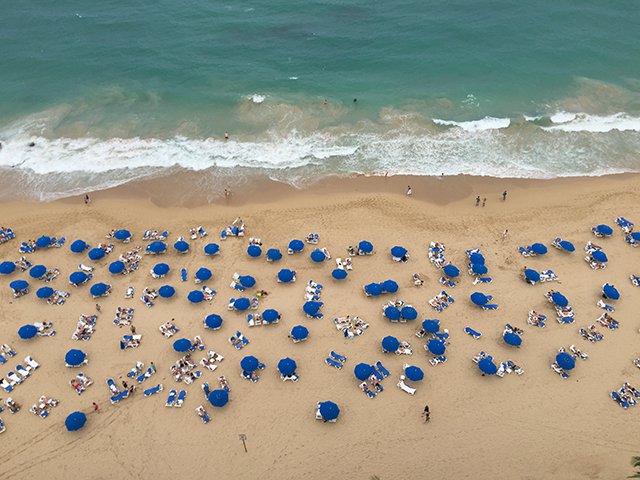 My bathroom was a decent size and was equipped with the shampoo, conditioner and body wash travel size bottles I've come to rely on as a carry-on only traveler. There were no over the top touches to brag about, but there was everything that I needed in there and I never had a complaint.
The resort is a good size with 513 rooms spread out across 21 floors. There's a casino on-site, just off the lobby, a lounge that is popular with locals (you must try their famous Dragon Berry Mojito) and several food and drink options within the hotel. From a coffee counter that makes getting a coffee in the morning an easy task to the beachside La Isla Beach Bar. Wi-Fi is free and available throughout the hotel, including in the rooms. My personal favorite amenity is the GoPro cameras that they rent out to guests at no charge.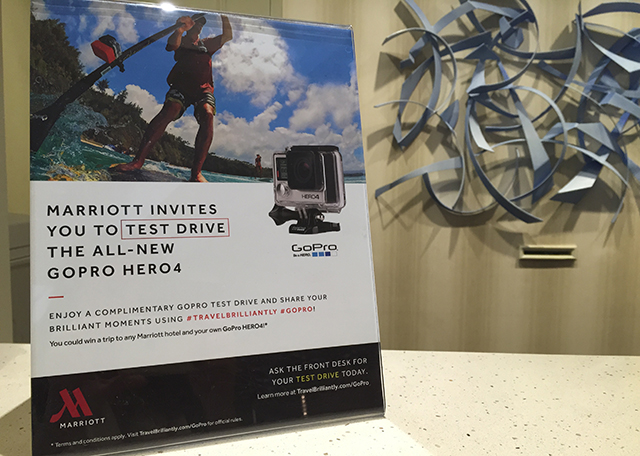 Bikes are also available for rent, and since the Marriott is almost three miles from Old San Juan, this is a great and most importantly, free, way to get there. Taxi's in San Juan can become expensive, so I recommend grabbing a bike, enjoying the view and getting to Old San Juan this way. Once you get to Old San Juan enjoy the colorful streets, visit the forts, hop on and off the free trolley to get around Old San Juan and enjoy everything that the city has to offer.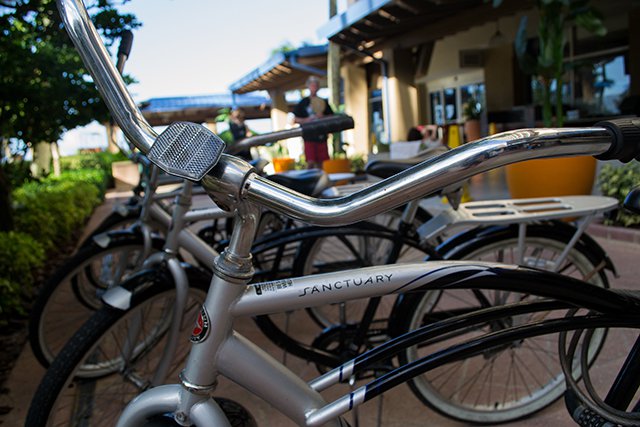 The resort is close to several great restaurants (although really everything you need is in the hotel, there's not much fun in that) such as Santaella and Restaurante José Enrique and the famous weekend La Placita de Sancturce, an open air plaza with lively bars, lots of dancing and cheap drinks. You can also arrange a "Taste of San Juan" day tour to get a real taste of Puerto Rico thanks to Spoon Food Tours. This can be arranged through the hotel. This is a great way to taste authentic mofongo, the best fish tacos on the island, sip on some Don Q and plenty more. As a foodie, this was one of the highlights of my trip.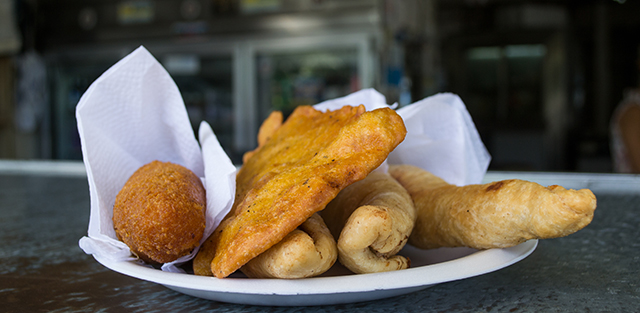 There are several great activities around the island that are easily accessible from the resort. El Yunque Tropical Rainforest, the Bacardi Rum Distillery, the Old San Juan Forts being a few of the things that I was able to experience. This is where the GoPros for rent from the hotel really come in handy.
Whether you're looking for a relaxing beach vacation, a foodie experience, a gambling getaway or you're just on a business trip, the San Juan Marriott Resort is great hotel offering everything you need and more to enjoy your trip.
About the author: Breanna Wilson is a freelance travel writer who documents her adventures on her Instagram and Twitter under the handle @breannajwilson and on her blog BreannaJWilson.com. Follow her for more travel tips and advice.
This post contains references to products from one or more of our partners. We may receive compensation when you click on links to those products. For an explanation of how ABN works, visit this page.
Featured Vendor

Get Hertz Discounts
Subscribe to Our Blog!
Like Us On Facebook