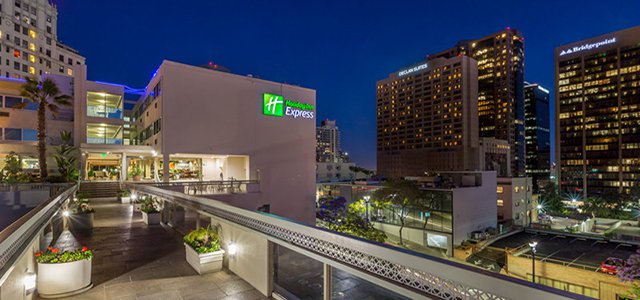 Hotel Review: Holiday Inn Express San Diego Downtown
On a recent trip to San Diego, travel writer Cheryl Rodewig stayed at the Holiday Inn Express San Diego Downtown. Here's her take on the experience.
San Diego is often called America's Finest City, and it just might be, especially for tourists who enjoy a playground of sun, sand and city life. So maybe it makes sense that in one of America's top destination hotspots, the hotels tend toward the pricey side.
I was glad to find the
Holiday Inn Express San Diego Downtown
when I was researching where to stay for an upcoming trip. It's close to the sights — walking distance to Balboa Park and the Gaslamp Quarter — and it's affordable.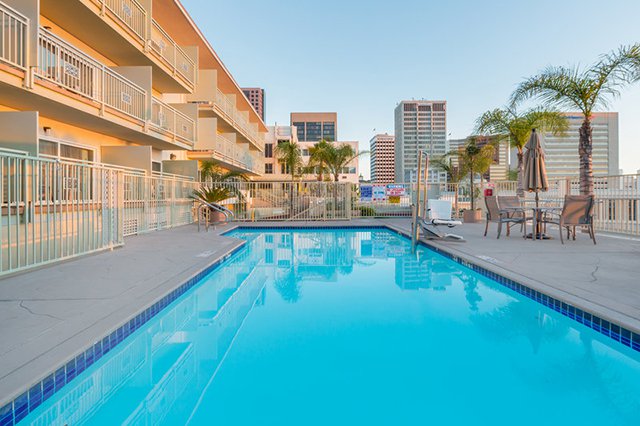 Nightly Rate
For Saturday night, hotel rates in San Diego are higher, many well over $500, but my one-night weekend stay at the Holiday Inn Express was only $246. I secured my room in advance online and chose their nonrefundable rate for additional savings.
I looked at over a dozen hotels before deciding on this one. I liked it because it balanced price with quality. They also had consistently favorable online reviews and were recently renovated, so I was looking forward to my visit.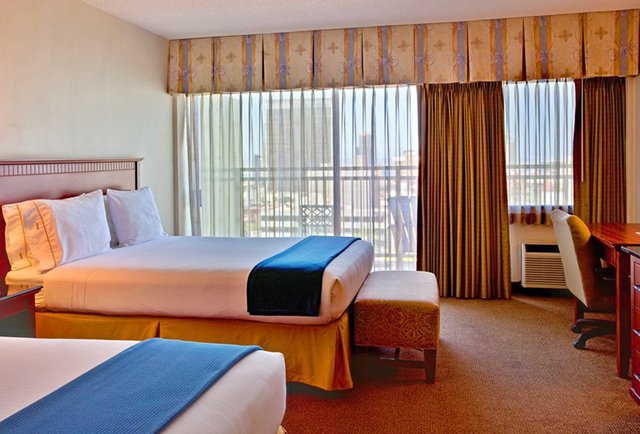 Amenities
I wasn't disappointed. The room is comfortable, although a little on the small side, and everything is immaculately clean — an absolute must. The bathroom was stocked with all the necessities, and I loved the fresh citrus smell of the Bath & Body Works products.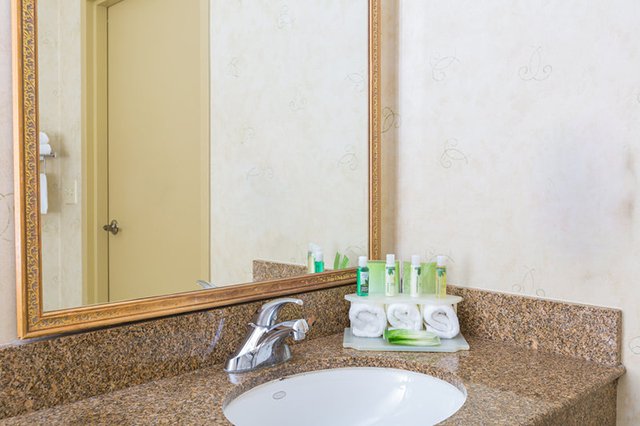 For travelers on a budget — and why not save a little extra cash? — they have a free shuttle that takes you to several local attractions. Stops include the San Diego Zoo, the pier, Balboa Park, the Amtrak station and the cruise terminal downtown.
The shuttle also does pick up and drop off at the airport, which is incredibly convenient. It runs 4:30 a.m. to 9:30 p.m., though there are occasional breaks, so make sure to check in advance to plan your schedule. When you know about what time you want to leave, ask the front desk and they'll get you on the list.
Other amenities include a heated outdoor pool, free Wi-Fi and a business center. If you're staying past the weekend, there's also happy hour in the afternoon Sundays through Thursdays.
Breakfast
Before you make it down to breakfast, you can start your morning right with a cup of coffee or tea in bed. The in-room complimentary Keurig makes this easier than the typical coffee pot, which is a nice touch.
Downstairs, breakfast includes eggs, cereal, oatmeal, fruit, muffins, yogurt, bagels, pancakes and more. My favorite was probably the warm and flaky biscuits with gravy. Since I'm not a fan of pork, I also appreciated that they had turkey sausage.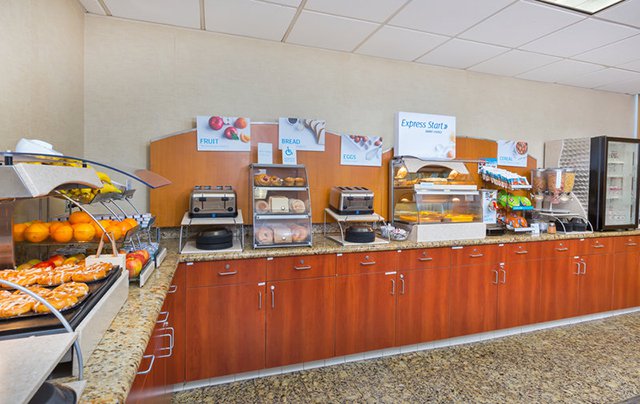 Their cinnamon rolls are said to be famous — I've also heard infamous — and they're pretty good, particularly if you get one right when they come out. I suggest splitting with a friend, though; these guys are not bite size by any stretch.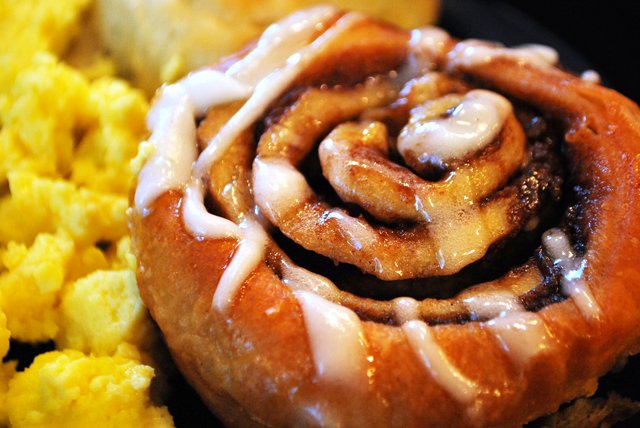 If for any reason you have to head out before breakfast starts being served at 6:30 a.m., let the staff know and they'll make a to-go bag you can grab on your way out.
Sightseeing
When all's said and done, this is the ultimate hotel for sightseers: active travelers like myself who want a hearty breakfast, a comfy bed and a stellar location without paying a fortune.
I checked in just before noon, and my room wasn't quite ready, but the front desk was happy to hold my luggage while I continued my exploration of the city with a cup of their complimentary lemonade in hand.
The hotel is an easy walk to many of the area attractions. Petco Park, for example, is about a mile away while the shopping destination Horton Plaza is a mere 15 minutes. As a bonus, the front desk offers discounts to some of the sights, including the San Diego Zoo.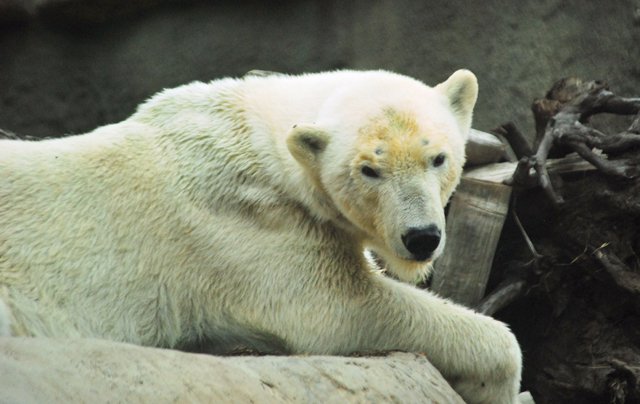 For travelers looking to stay downtown, the Holiday Inn Express is a great value.
About the Author: Cheryl Rodewig is a storyteller and creator — for brands (content marketing) and her life (travel). See more of her travel stories on Twitter at @cherylrodewig or online at cherylrodewig.com.

This post contains references to products from one or more of our partners. We may receive compensation when you click on links to those products. For an explanation of how ABN works, visit this page.
Featured Vendor

Get Hertz Discounts
Subscribe to Our Blog!
Like Us On Facebook