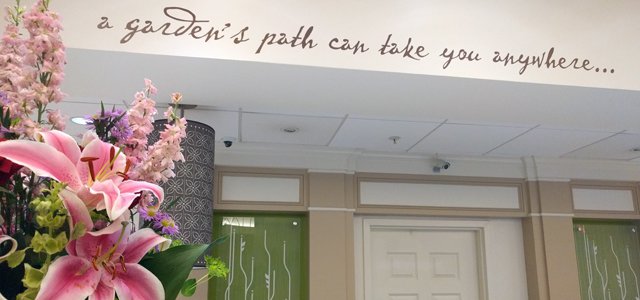 Hotel Review: Hilton Garden Inn Kennett Square, Pennsylvania
On a recent trip to Kennett Square, Pennsylvania, travel writer Cheryl Rodewig stayed at the Hilton Garden Inn Kennett Square hotel. Here's her take on the experience.

Like scores of tourists before me, I discovered the Hilton Garden Inn Kennett Square when looking for a hotel near Pennsylvania's famous Longwood Gardens. The gardens might be America's best, a profusion of flowers across over 1,000 acres with a dazzling, five-acre fountain that just reopened in May. A million visitors flock there every year, and the Hilton Garden Inn Kennett Square claims the distinction of being the nearest hotel, just five minutes away.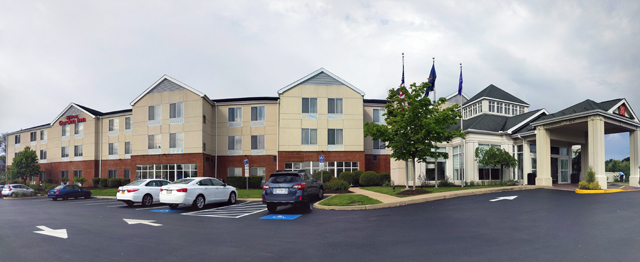 This is no small perk since the gardens require timed entry tickets, and punctuality is key. But it's only one of the benefits of staying at this inviting Pennsylvania hotel.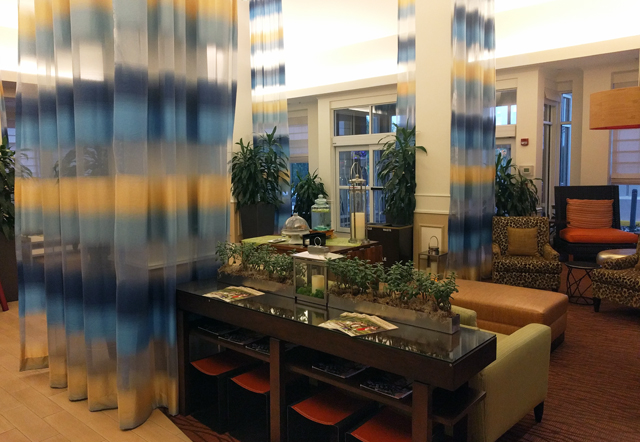 I was charmed from the start when I entered the lobby: modern yet whimsical. Perhaps the lemon water and oatmeal-macadamia-cranberry cookies at the welcome table influenced my good impression.

Check-in was prompt and pleasant. Since I travel often and like the brand, I'm a Hilton Honors member, earning points toward free stays. Here, they also had a gift bag for me with two waters and a treat. And I like gift bags.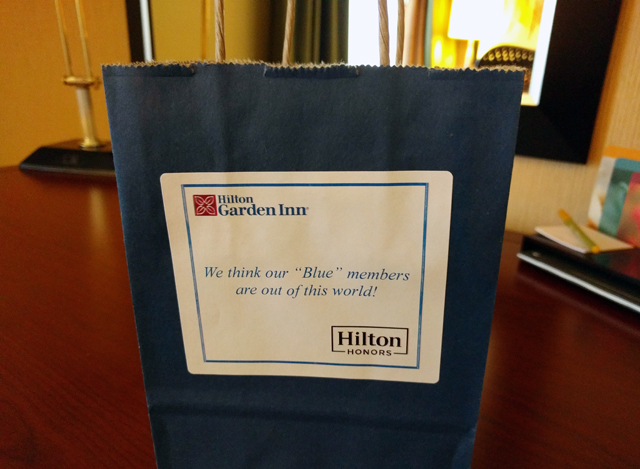 Settling in

The room is decorated traditionally and includes a work station, a chair for relaxing and a microwave and mini-fridge. I particularly loved having the microwave, handy for snacks and quick meals. The bed was even adjustable, although to be honest, at the end of a long day of walking, I just collapsed into whatever it was already set to and slept soundly.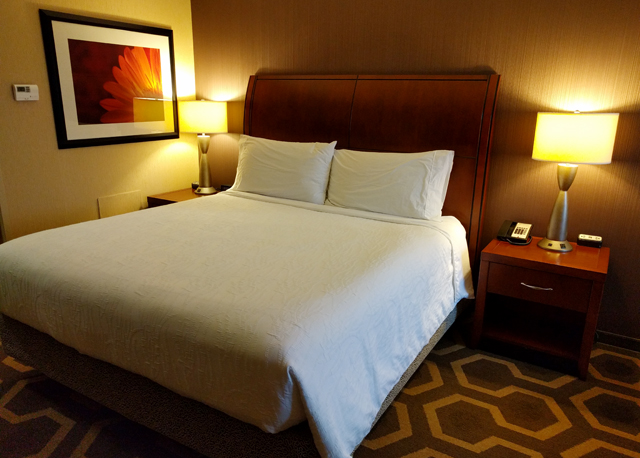 Other amenities, like the sundries shop, business center, pool, hot tub and fitness center, are convenient. If you only try one, I recommend the hot tub. They also had free Wi-Fi and fresh hot coffee for all guests.

The Hilton Garden Inn knows it's near an internationally renowned garden. From the art in the rooms to the blooms in the lobby, garden accents abound. An inscription over the front desk reads: "a garden's path can take you anywhere." Side note: I was curious where this phrase came from. Turns out, it's all but owned by Hilton because the only instances I could find were other Hilton Garden Inns. Maybe it's not exactly poetry, but when I arrived, bright-eyed tourist as I was, I thought it matched the aesthetic nicely.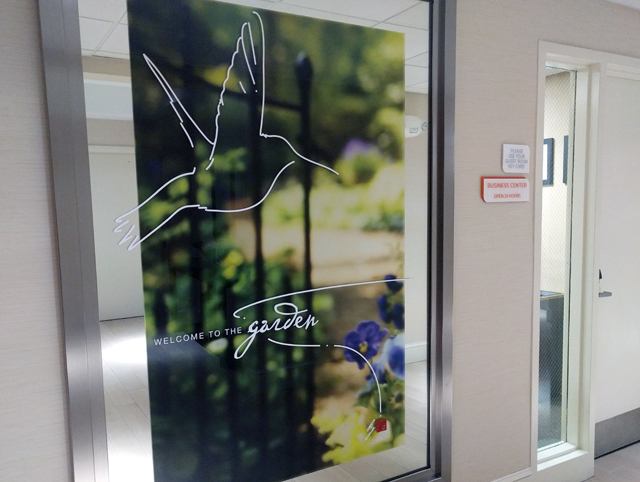 The Garden Grille & Bar serves breakfast and dinner, add-ons to your stay if you choose. The menu at this Hilton Garden Inn is a little different, though, with custom offerings you won't find at sister properties. If you try one thing, opt for the cream of mushroom soup, a blend of three types of mushrooms, which took second place in the city's annual Mushroom Festival. By the way, Kennett Square is the Mushroom Capital of the World. Really. Look it up.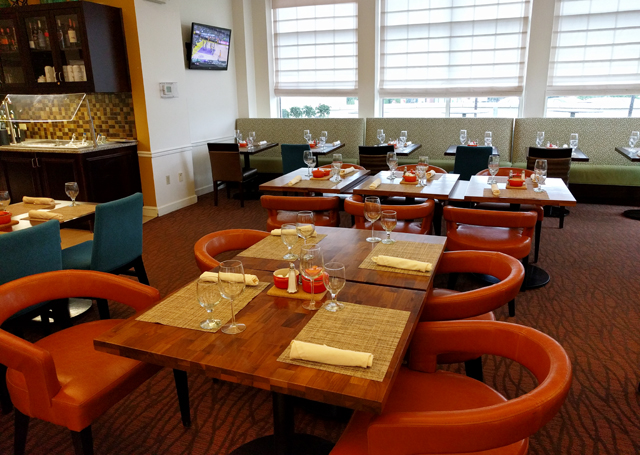 What to Do

Besides being near Longwood Gardens, the hotel has a great location in the Brandywine Valley. It's about 45 minutes from Philadelphia and the airport and practically next door to attractions like Winterthur and the Brandywine River Museum.

You don't even need to go outside of Kennett Square for great food and entertainment. The Market at Liberty Place, the town's answer to Philadelphia's popular Reading Terminal, is an eclectic mix of local eats, a must during your visit.

While there, pull up a chair at Kaboburritos. It's exactly what it sounds like — a fusion of kabobs and burritos — Mediterranean favorites and Mexican mainstays. Menu items include tabouli, queso, falafel-filled tacos and generously portioned burrito bowls. Your first bite will make you wonder why this hasn't happened sooner. Chef and owner Carlos Vargas calls it Mexiterranean, and his real secret is the fresh ingredients. The guacamole is house-made every four hours. The tortillas come out hot from the fryer. When you order a salad, those were whole veggies not long ago. I loved the vibrant flavors, especially the Puerto Rican empanadas. If you feel adventurous, dip them into the signature recipe tzatziki. Pure bliss.




On the way out, pick up a market souvenir at one of the stalls, or better yet, grab a scoop of farm-made Woodside Creamery ice cream. The locals swear by it.

Then head back to the hotel, just five minutes down the road. And grab another welcome cookie. You're worth it.

About the Author: Cheryl Rodewig is a storyteller and creator — for brands (content marketing) and her life (travel). See more of her travel stories on Twitter at @cherylrodewig or online at cherylrodewig.com.
Featured Vendor

Get Hertz Discounts
Subscribe to Our Blog!
Like Us On Facebook