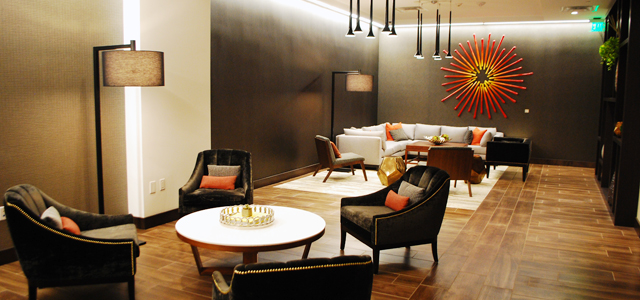 Hotel Review: Hampton Inn & Suites Downtown Dallas, Texas
The 176-room
Hampton Inn & Suites
is one of the newest hotels to enter the Dallas scene.
Housed in a historic 1923 office tower known as the Allen Building, the interior features completely new construction — and it shows. Inside, it's strikingly modern with clean lines and sleek decor. I've never stayed in a hotel this new, and it was a little luxurious.
Arrival
The Hampton Inn & Suites is easy to find: right in the heart of downtown and near some of the city's best restaurants and attractions. They offer valet parking, and there's also a city lot nearby where you can park overnight for a flat rate.
Almost everything you could want is located within walking distance. It's a five-minute jaunt to the famous Thanks-Giving Square and just 15 minutes to the Sixth Floor Museum. If you're taking public transportation, a DART station is only a half-mile up the road.
My first impression was positive. A spacious interior, tastefully decorated, with a 24-hour refreshment station, this is one lobby I wouldn't mind waiting in.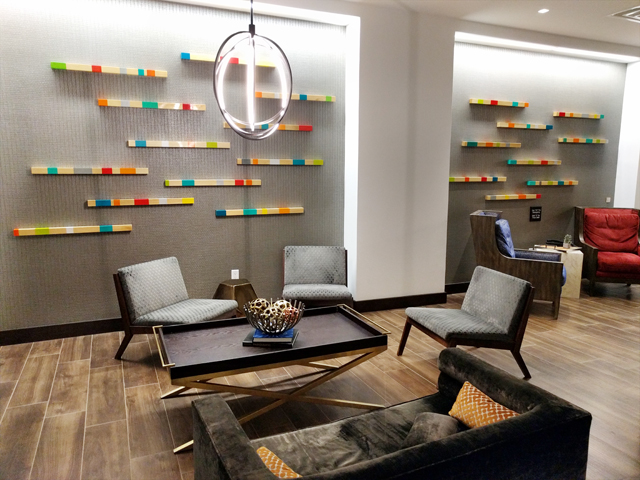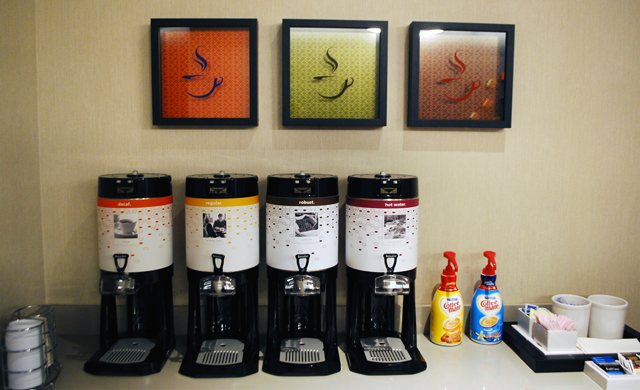 Settling In
But like any weary traveler, I was eager to get to my room. Check-in was seamless with the friendly customer service I've come to expect from the Hilton brand.
In the room, everything was clean and fresh. My Dallas home away from home came equipped with a fridge, microwave, coffee maker, and desk with a comfy ergonomic chair where I could set up my laptop, connect to the free Wi-Fi and get some work done. In some ways, it was even better than my home. Hello, 49-inch HDTV and fluffy, cloudlike king bed.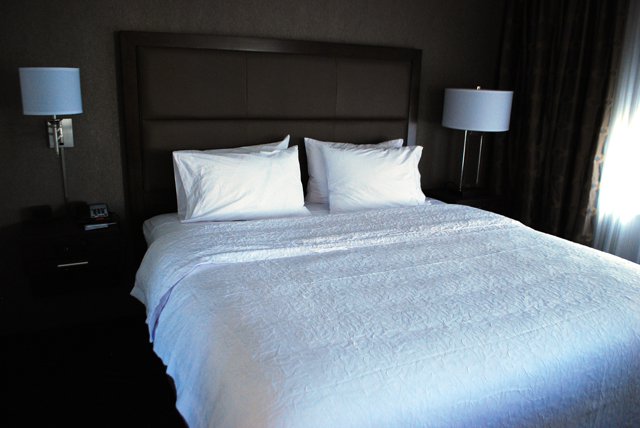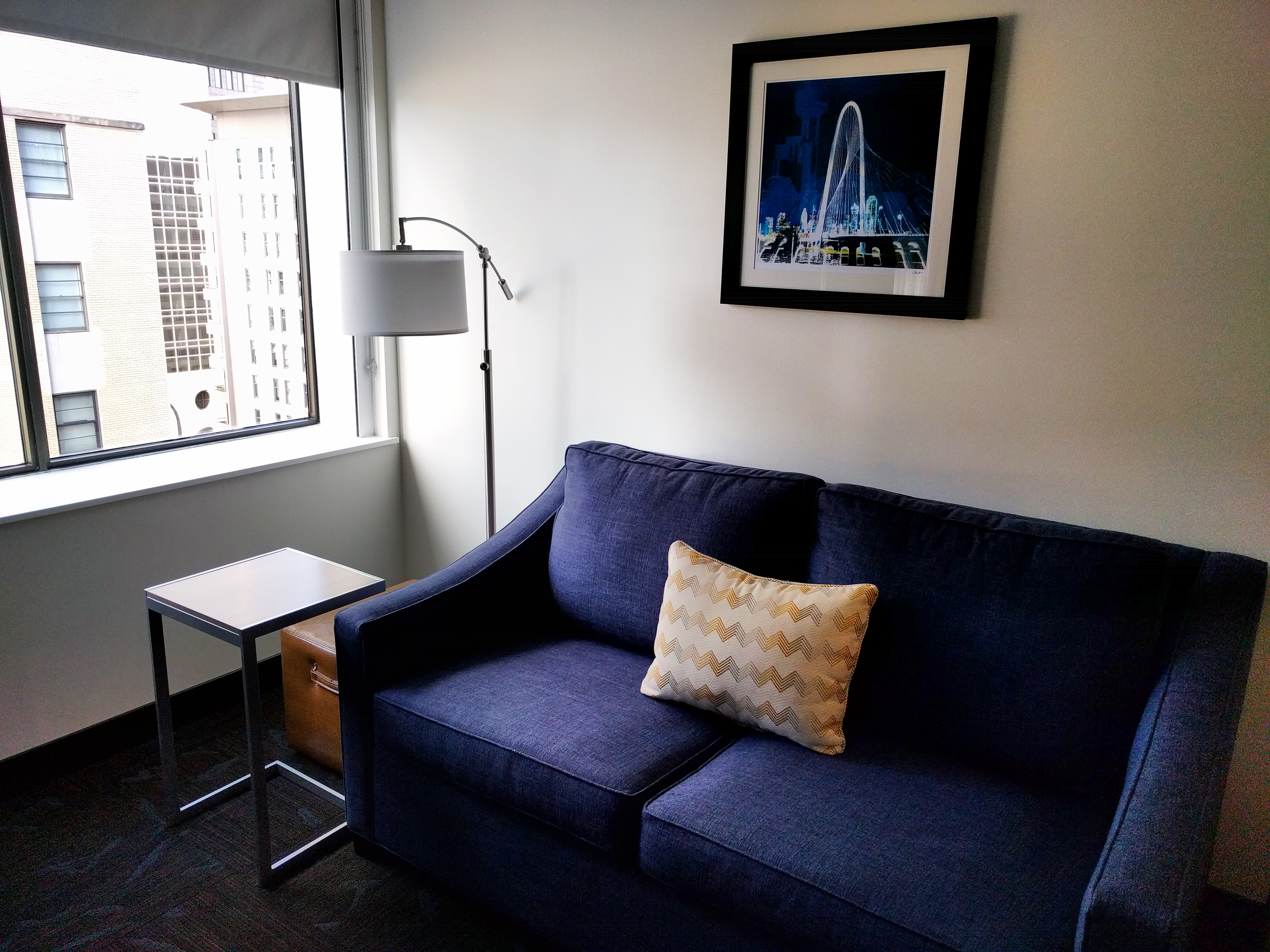 For a little extra indulgence, their studio suites also include a sofa, free snacks and sweeping views of the city. I also appreciated the Dallas-themed artwork on the walls. It was a nice touch to remind you of where you are.
The bathroom is stocked with Neutrogena products and plenty of fresh towels, but the real star here is the shower. It was not only nice and roomy but it also had two shower heads — one directly overhead and another at an angle with a hydromassage setting on it that feels like heaven. Right now, these two-headed showers are only in the suites, but I've heard Hampton Inn & Suites is planning to include them in all rooms going forward, which will be beautiful.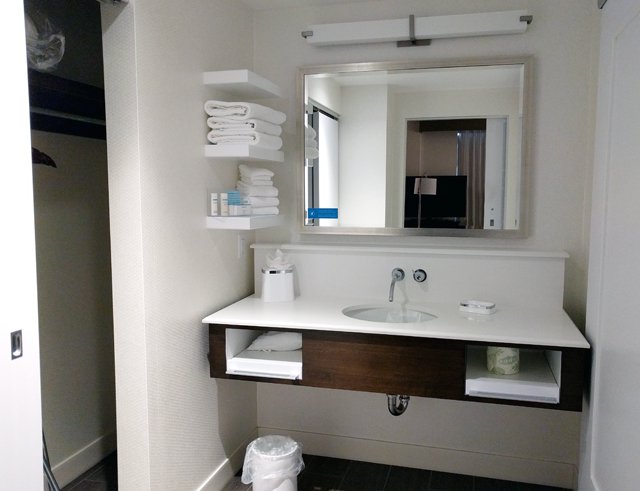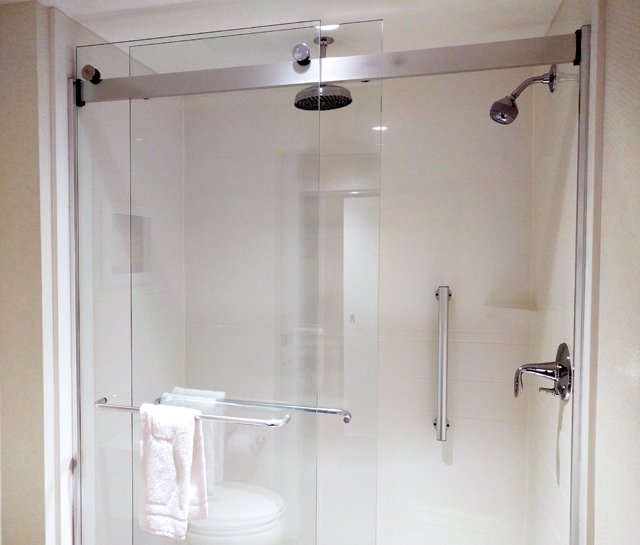 Amenities
The hotel is still growing. Right now, they're working on adding a 10-story parking garage and next year, they'll open an indoor pool. Meanwhile, besides a pool, they have pretty much everything else. In the lobby, there's a 24-hour snack shop, and up one floor is the dining room where a filling, free breakfast is served each morning.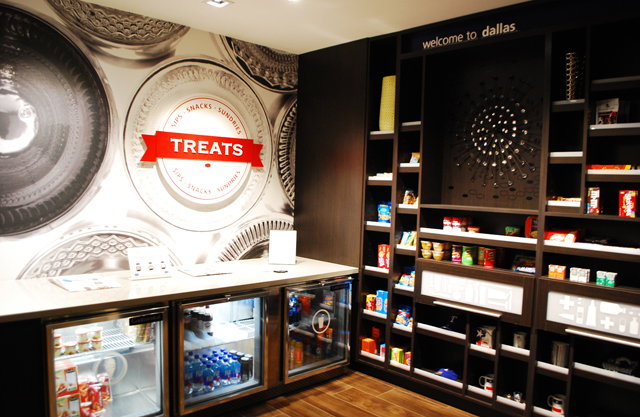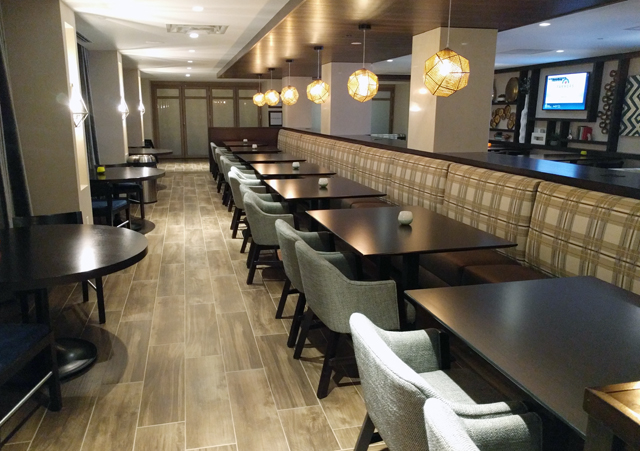 If you're combining business with pleasure, the workstation on the same floor has a Mac, PC, printer and conference table. The fitness center down the hall includes cardio and strength training equipment.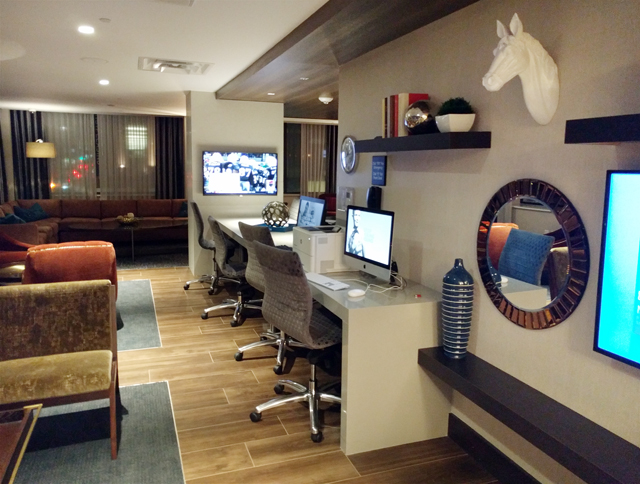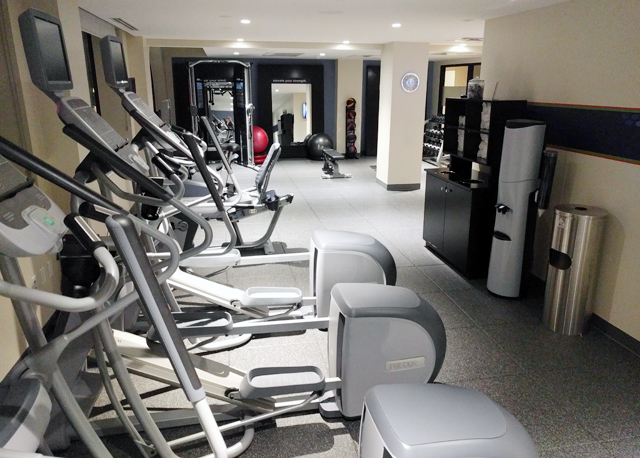 They also have a complimentary shuttle to anywhere within two miles, but the weather was great during my trip and I didn't need to take advantage of it.
My Takeaway
In some ways, it was the little things that made my stay pleasant: the great customer service, the fast, efficient elevator that zipped me up to the 15th floor, the convenient hydration station at the end of my hallway where I filled up on water multiple times. I even liked browsing the photo exhibit on the first floor where the hotel pays tribute to its history and surroundings.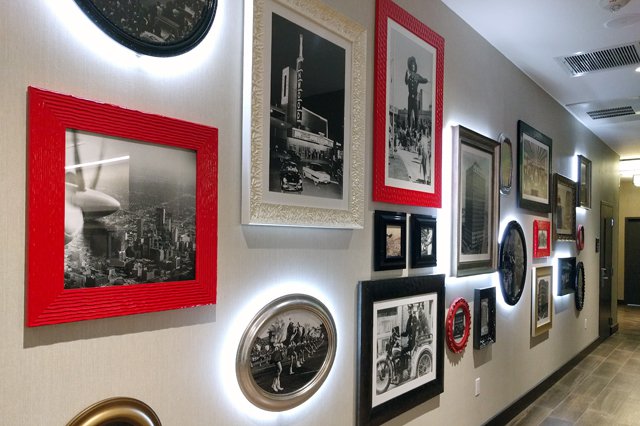 Honestly, I left with almost a touch of regret. My trip was so packed I didn't spend much time actually at the hotel. I wish I could have spent a little longer at this quiet, modern Hampton Inn & Suites, but of course, there's always next time.
About the Author: Cheryl Rodewig is a storyteller and creator — for brands (content marketing) and her life (travel). See more of her travel stories on Twitter at @cherylrodewig or online at cherylrodewig.com.
This post contains references to products from one or more of our partners. We may receive compensation when you click on links to those products. For an explanation of how ABN works, visit this page.
Featured Vendor

Get Hertz Discounts
Subscribe to Our Blog!
Like Us On Facebook