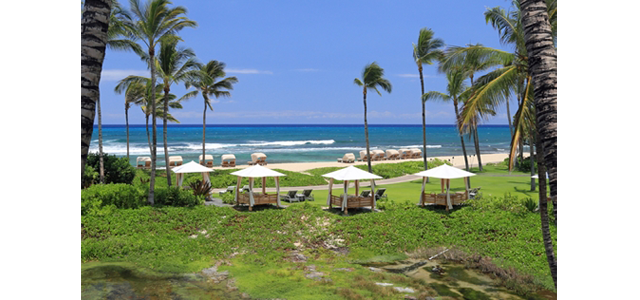 Hertz in Hawaii: How ABN can help you save in the sun
Although there is something to be said for spending the holiday season in a snowy, cold location that allows you to get cozy near the fireplace with loved ones, spending the festive period in a tropical paradise isn't a bad alternative. For many people looking for a sunnier spot to enjoy the end of the year, Hawaii is their top choice. However, it's a peak season for tourism, which often means more expensive prices for visitors. Once holiday air travel and jacked-up hotel rates are factored in, many travelers have little leftover to pay for a rental car once they make it to Hawaii. In some cases, a rental car may be a necessity, which means tourists could be paying exponential rates for vehicles while in Hawaii. The San Francisco Chronicle recently reported that data from CheapCarRental.net found that 
some of the highest car rental fees during the holidays can be found in Hawaii
. In fact, three of the four top cities on the source's list of most expensive holiday rental spots are in the Aloha State. The top city, Kahului​, located on the island of Maui, features an average daily rate of $339. That's 455 percent higher than the going rate during the month of January.
Turn to ABN for business discounts
For travelers, there are a two options. One is to put off travel until the new year, something that can prove to be impossible due to hectic work schedules. The second option is to utilize the Hertz discount code from ABN that can help travelers save 20 percent on vehicle rentals. For small business owners who may be heading to Hawaii for work during the peak period, enrolling in the Hertz Business Rewards or Hertz Gold Plus Rewards programs can be done from the ABN website. The former can help frequent business travelers work toward free rental days, while the latter gives members the ability to skip the line at the counter. When ABN members rent from Hertz, they are taking advantage of service from one of the world's foremost rental car companies. Barron's recently reported that the outlook for the rental car prices in 2014 is a positive one, driven in part by
the merger of Dollar Thrifty Group and Hertz
. The source noted that Hertz should be able to integrate the new Dollar fleet in the first quarter of 2014, which should keep rates competitive for renters.
Featured Vendor

Get Hertz Discounts
Subscribe to Our Blog!
Like Us On Facebook