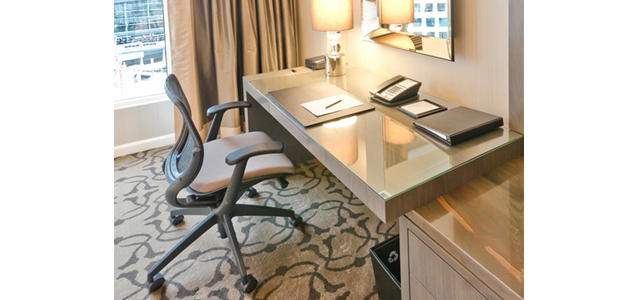 ABN hotel discounts can help small businesses reduce expanding travel rates
Despite the increased use of cutting-edge technology that allow small businesses to connect with clients across the world, nothing can take the place of quality face time. Even as global barriers shrink with the increased adoption of video conferencing, cloud computing and other tools, business travel is still very much an essential aspect of operating in the modern corporate world.
In fact, Concur recently noted that data from the Global Business Travel Association indicated that business travel spending will increase 7.2 percent in 2014. Higher rates for air travel and hotel rooms may be a factor, as is an increase in trip frequency. The source reported that the number of business trips taken this year will edge up 1.6 percent compared to the previous year.
For small businesses, this represents a major increase in expenses. Overall, the growth in travel for startups will cost small companies $288 billion during the coming year.
With economic conditions still uncertain, but the need for traveling increasing, many small businesses will find it difficult and dangerous to increase their output on travel-related expenses. Potentially, excessive spending on travel coupled with modest or low sales could negatively impact a company's bottom line. If the affect is significant enough, businesses could may be forced to adjust their long-term growth strategies, and could even struggle to survive.
Hotel rates get more complicated
According to Ed Perkins of The Chicago Tribune, changes in the way hotels charge guests will only exacerbate this issue. He noted that there are a number of new policies and strategies that hotel companies plan to introduce this year that could result in travelers paying higher-than-necessary rates if they don't understand the changes.
One of the most significant things Perkins suggested business travelers should note is the difference between tax rates in a given metro area. He indicated that local tax laws can add as much as 20 percent onto a normal hotel rate, while prices in adjacent cities are much more affordable.
Additionally, Perkins stated that new online reservation platforms that will roll out in 2014 will be difficult for travelers to use, as they will include hidden fees that may not be required.
While some small business owners may believe dealing with these portals is a must, that's simply not the case. By leveraging an ABN membership, business travelers can get promotional codes to some of the most trusted hotel organizations in the world, including Wyndham. With these codes, travelers can reduce their spending on hotels by up to 20 percent.
Featured Vendor

Get Hertz Discounts
Subscribe to Our Blog!
Like Us On Facebook