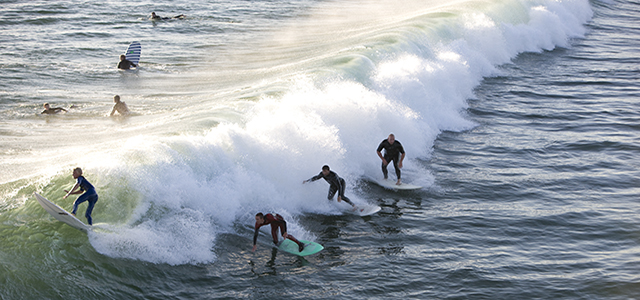 Hanging in Huntington: 10 Things Not To Miss
Huntington Beach, AKA
Surf City U.S.A.
has always been a hidden paradise to those immersed within the surf culture, but the northern Orange County city really hasn't been on the travel radar much, until now. The city is ramping up efforts to make the destination, well exactly that, a destination, for every type of traveler that's looking for a California beach town, centrally located between both San Diego and Los Angeles. Below is a list of things not to miss while visiting or passing through Surf City!
Beach Bonfires
Not every Southern California beach allows bonfires, but Huntington actually has over 500 bonfire rings available to the public – free of charge, on a first-come, first-serve basis. There's no better way than to enjoy the coastline with friends, as well as some marshmallows.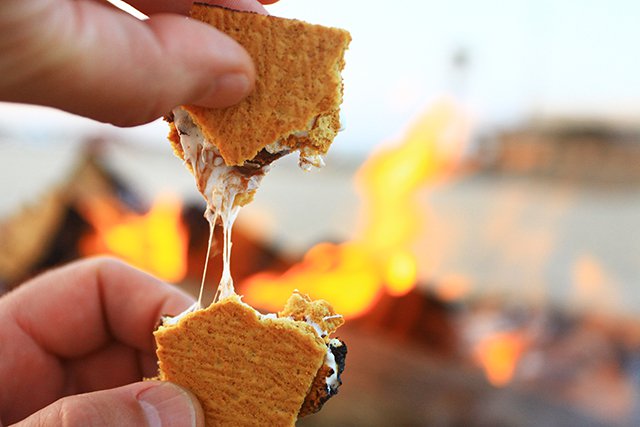 Surf City Nights
This special street fair that takes place along Main Street between Walnut and Orange Avenue in downtown Huntington Beach, occurs every Tuesday, year round. During
Surf City Nights
, there's a farmer's market, bounce-house for the kids, street performers – both musical and non-musical acts, sidewalk sales, and restaurants samplings, among other fun stuff.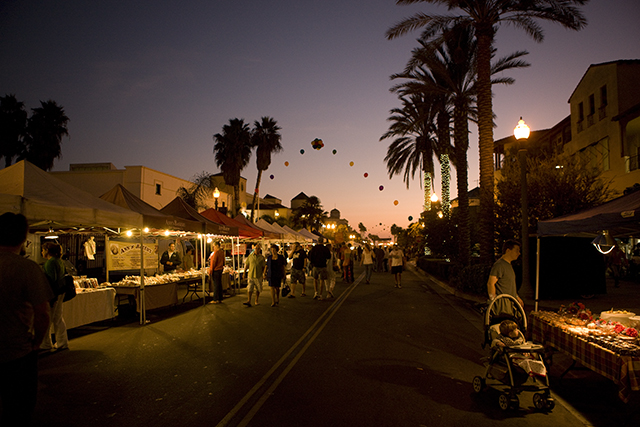 Pacific City: Shopping and Dining
Located right on Pacific Coast Highway with killer beach views, the city's newest shopping, dining and lifestyle destination opened in November of last year. There is over 191,000 square feet of unique shops and eateries.
Saint Marc Pub-Café, Bakery & Cheese Affinage
is the one dining option that is an absolute must if in the area. This new restaurant concept that allows patrons to order and pay all via an iPad, offers nostalgic Americana cuisine and caters to the local surfer just wanting some tasty bacon to go and to the dedicated Sunday brunch crowd wanting to spend hours sampling from the eclectic menu.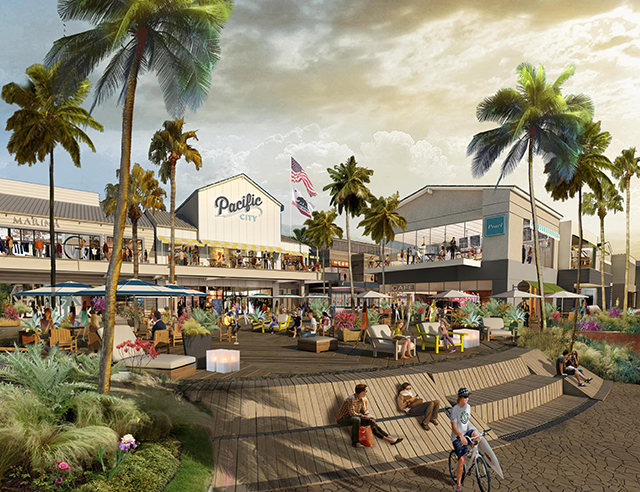 Immerse in the Huntington Beach Surf Culture
There's a reason it's called Surf City U.S.A., and the city is extremely proud of its surf culture. The
Surfing Walk of Fame
is like its cousin in Hollywood, and is a stretch of sidewalk that pays tribute to the immortals of surfing. The
Surfer's Hall of Fame
honors legends of surfing by immortalizing their handprints, footprints and signatures in the sidewalk, in front of Huntington Surf & Sport. The highlight there is the life-size bronze statue of Duke Kahanamoku, the father of modern surfing. And for a more educational experience, the
Huntington Beach International Surfing Museum
is a nice fun place to explore. The museum houses collections of surfing memorabilia and has rotating exhibits.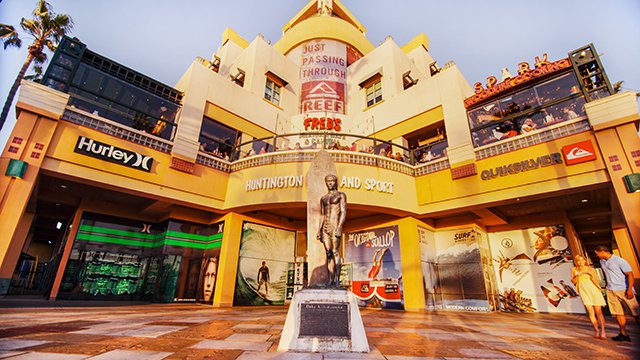 Walk the Huntington Beach Pier
The pier came to existence in 1904 and is a landmark and integral part of Huntington Beach. Today's pier, which has been rebuilt after two storms in the 1980's, stretches 1,856 feet into the Pacific Ocean, making it one of the longest piers on the West Coast. It's a great mixture of both visitors and locals and the perfect place to catch a sunset.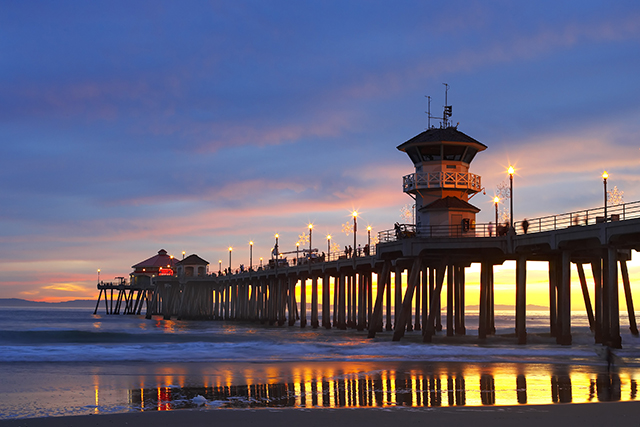 Explore Huntington Harbour
Located on the northwest corner of Huntington Beach bordering Seal Beach and Sunset Beach, Huntington Harbour is made up of five man-made islands bounded by a network of navigable channels and the land surrounding them. Water activities here include stand up paddle boarding, kayaking,
electric boats
, sport fishing and gondola rides, all which provide views of beautiful multi-million dollar homes, private docks and yachts.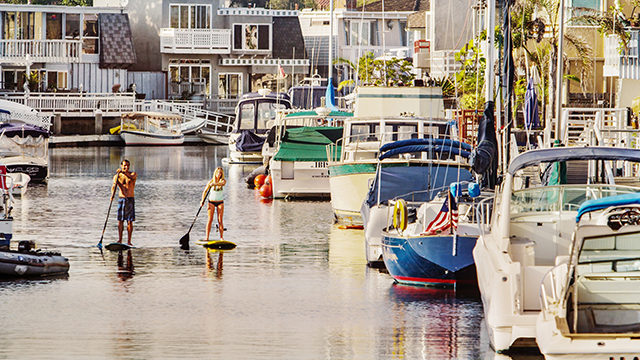 Bolsa Chica Ecological Reserve
Whether you are into birds or not, this spot is one of the best birding spots in the United States, attracting nearly 200 bird species, including rare and endangered species.
The reserve
is open to foot traffic and offers 8 miles of hiking trails for both the bird enthusiast as well as the bird admirer.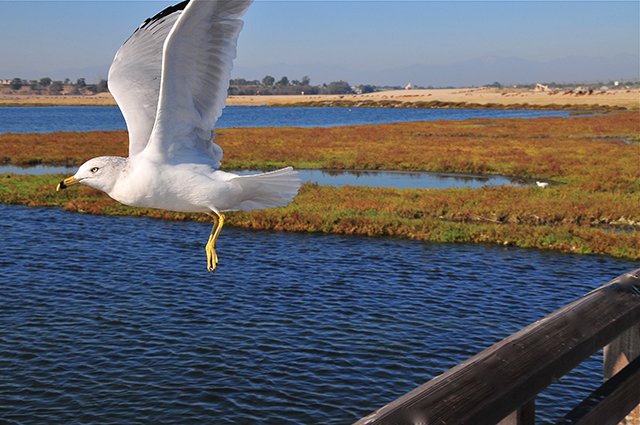 Huntington Dog Beach
Got a pup, or just love dogs? If so,
Huntington Dog Beach
is an amazing 1.5 miles of pure pooch paradise. Named one of the country's top 10 Fido-friendly beaches by Fido Friendly Magazine (yes, that's a real publication), dog beach is doggie nirvana. The beach is off-leash so make sure your dog is semi-trained and up for some fun with many, many friends.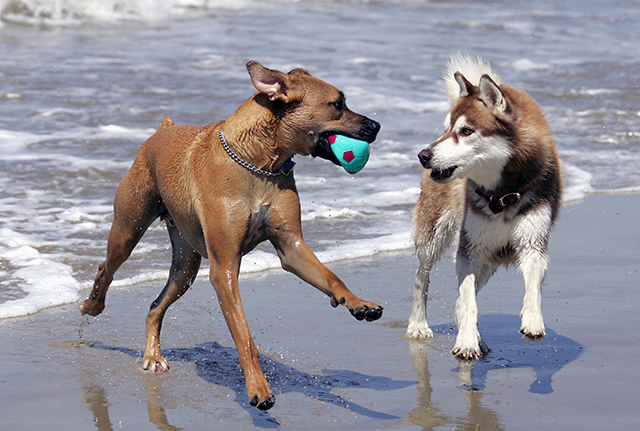 Beach Volleyball
There are 20 courts that cluster around the north and south side of Huntington Beach Pier, and ten more courts are grouped by two between the pier and a nearby hotel resort, so if playing or watching volleyball is your thing, this is the place to be. Just bring your own ball or rent one from the many beach concessionaires or borrow one from your hotel. The Association of Volleyball Professionals (AVP) Tour takes over at the Huntington Beach Pier annually with a three-day competition and full-on beach festival. The tournament also features interactive activations, athlete appearances, vendors, and more – all free to the public!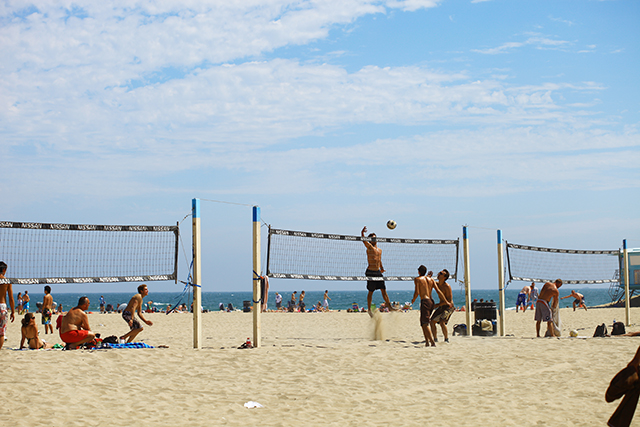 Surf Lessons and the U.S. Open of Surfing
Consider surf lessons in Huntington in the same way you would consider hitting a home run in a major league baseball stadium, or shooting some hoops in an NBA arena – because that's exactly what it's like. Surf lessons can be taken from numerous locations throughout Huntington Beach, including nearby resorts and hotels. Additionally, the U.S. Open of Surfing, the world's largest surf competition and lifestyle festival, is held each summer and over half a million people descend upon the beaches to enjoy the nine fun and sun-filled days.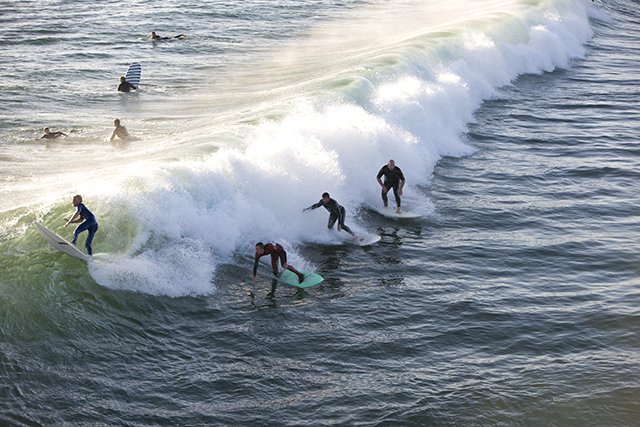 About the Author: David Duran is a Brooklyn-based luxury, hospitality, culinary, and overall freelance travel writer who contributes to such publications as Fodor's, Travel + Leisure, Destinations Weddings & Honeymoon, and Caribbean Travel + Life, among others. When not traveling 20-25 days a month for his work, he spends his free time planning more travel! To read some of his work, check out his online portfolio, and follow him on Instagram and Twitter at @mrdavidduran.
Featured Vendor

Get Hertz Discounts
Subscribe to Our Blog!
Like Us On Facebook