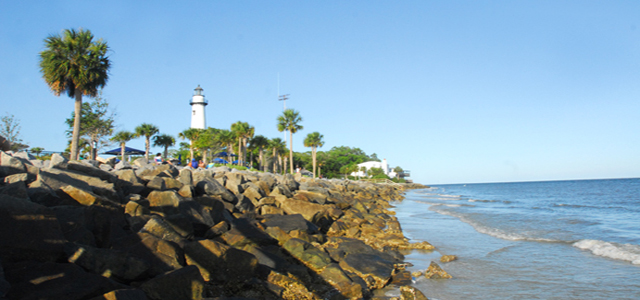 Georgia's Golden Isles Are a Traveler's Dream
Do we call them "Golden Isles" because Spanish explorers came there seeking gold? Or is it for the way the sun hits the water — especially at sunset — spreading brilliant amber waves?
One thing's certain: Georgia's Golden Isles are a playground of vacation possibilities. Hard-core nature lover? You can take a three-hour kayak tour down an island creek teeming with life. Looking for luxury? The spas, resorts and world-class golf courses invite you to indulge. Families will enjoy the hands-on museums and parks while couples and solo travelers can choose among day cruises, art exhibits, festivals and more.
Getting There
The Golden Isles are about halfway down Georgia's coast. They're made up of Jekyll, St. Simons, Little St. Simons and Sea Island. The smaller two, Little St. Simons and Sea Island, are both private resorts reserved for guests, but Jekyll and St. Simons Island are open to all and great for any budget level. Parking is free on St. Simons, but you'll pay a nominal fee, currently $6 for a day pass, to access Jekyll.
Your hub will be Brunswick, the coastal city that connects the islands and offers plenty of attractions in its own right. If you're on a budget, Brunswick hotels and restaurants are typically less pricey than their island counterparts.
Jekyll Island
Jekyll Island has the most to offer the average tourist. You can explore the educational
Georgia Sea Turtle Center
to learn more about this adorable endangered species or visit
Tidelands Nature Center
to touch aquatic animals and paddle through the marshes.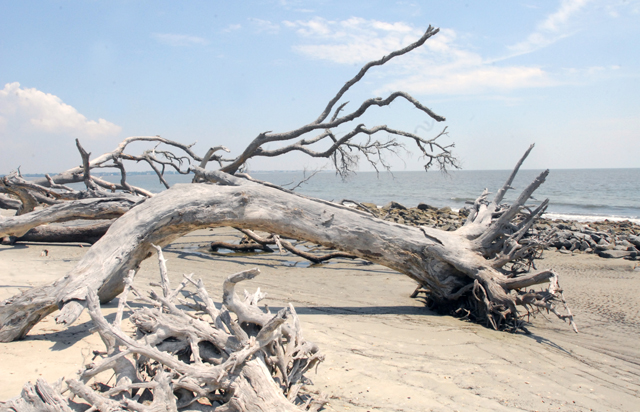 And then there's the beaches. Between high tide and low tide, there's a wide variety in what you'll see, from rocky coasts to pristine beaches just begging for sandcastles and sunbathers. Photographers will fall in love with Driftwood Beach and its skeletal, striking limbs stretching into the water.
But Jekyll isn't all ecology. In the historic district, you can stroll by the manicured lawns and elegant Victorian homes that used to house the nation's elite. The Jekyll Island Club, once an ultra-exclusive retreat where the Vanderbilts and Rockefellers of the world came to while away the winter, still stands, crowning a 240 acre site. There's no cost to explore the district. Step back in time and spend an afternoon among its old-fashioned shops and moss-draped live oaks.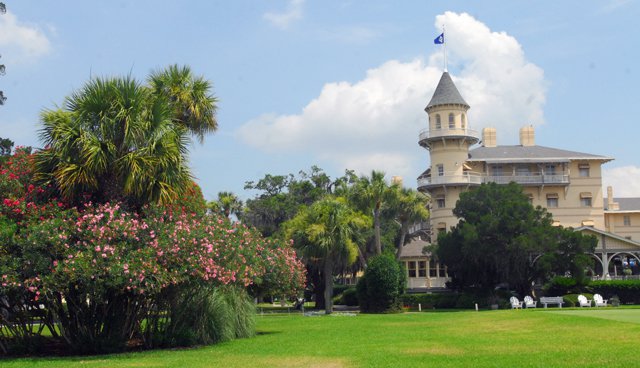 St. Simons Island
St. Simons has a lighthouse, a water park and of course, beaches, but don't miss
Fort Frederica
. The former British stronghold is now a nationally preserved archeological site. Little remains of the 1736 fort, but the trails, ghostly town ruins and ancient graves are intriguing. In the visitor's center, kids will enjoy trying on period costumes and playing games like bagatelle, an addictive 18th century version of pinball.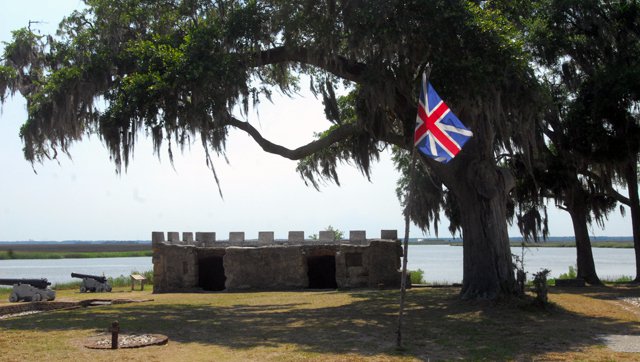 In the protected waters of the St. Simons Sound, you can ride aboard a shrimp boat in the ultimate lunch-and-learn experience. The
Lady Jane
is a former shrimping vessel turned tour boat where visitors can see and sometimes hold marine life while dining on a meal of the freshest shrimp imaginable.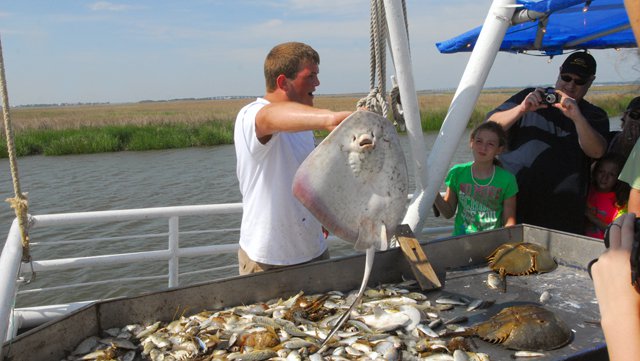 Beside Lady Jane's dock are the famous Marshes of Glynn that inspired poet Sydney Lanier. It's an ideal picnic spot, though you'll be plenty full from the shrimp, but take a minute to enjoy the view.
Further Afield
Cumberland Island
is about 45 minutes south of the other islands, but it deserves a mention for sheer wild beauty. Only accessible via ferry, this undeveloped island — a protected national seashore — features ruins of a Carnegie estate, wild horses, sand dunes, historic buildings and more. There are restrooms and water, but you must bring any other supplies.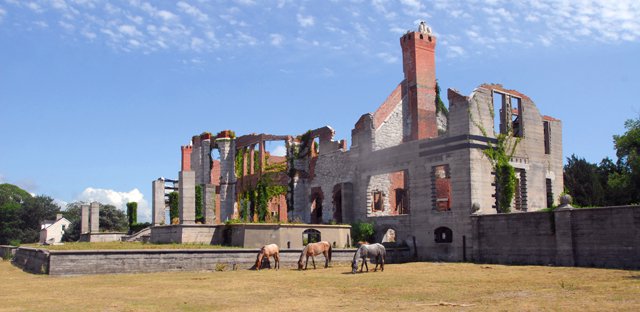 Make sure to allow plenty of time to explore the miles of deserted beaches with no high-rise or hot dog stand in sight. It's the perfect way to wrap up a truly golden getaway.
About the Author: Cheryl Rodewig is a storyteller and creator — for brands (content marketing) and her life (travel). See more of her travel stories on Twitter at @cherylrodewig or online at cherylrodewig.com.
Featured Vendor

Get Hertz Discounts
Subscribe to Our Blog!
Like Us On Facebook